Julia made history, crossing from the Atlantic basin to the Pacific Ocean at the lowest density that is still sustainable. In fact, it is only the fourth time since 2000 that a continental system has crossed from one ocean to another, maintaining its density and organization.
---
Julia and Bonnie: Rare Birds
In July 2022, Storm Bonnie achieved the same feat, moving from the Atlantic basin to the Pacific basin by crossing by land, without losing its tropical storm status. Before her, Otto performed the same maneuver in 2016.
Note that in 1988 and 1996, two tropical systems crossed from one basin to another. However, in these two cases, one of the two systems became a tropical depression during its transit. In 2022, Bonnie and Julia maintain greater intensity, and the rest of the Tropical Storms.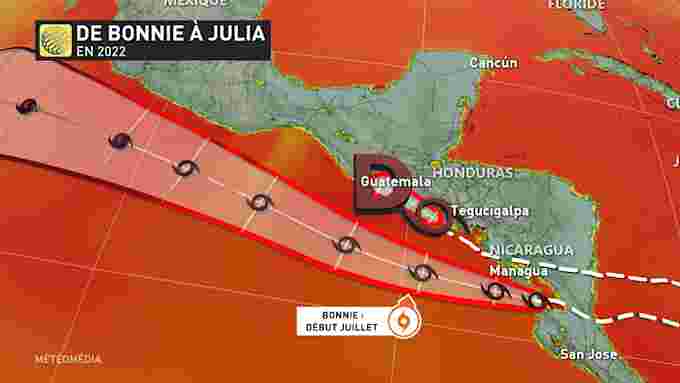 ---
From hurricane to tropical storm
Julia went from hurricane to tropical storm as she passed through Nicaragua. It hit the Caribbean coast early Sunday morning and dumped torrential rains on the area, according to the US National Hurricane Center.
The National Hurricane Center continued its warning about life-threatening flood and mudslide risks in Central America and southern Mexico through Tuesday.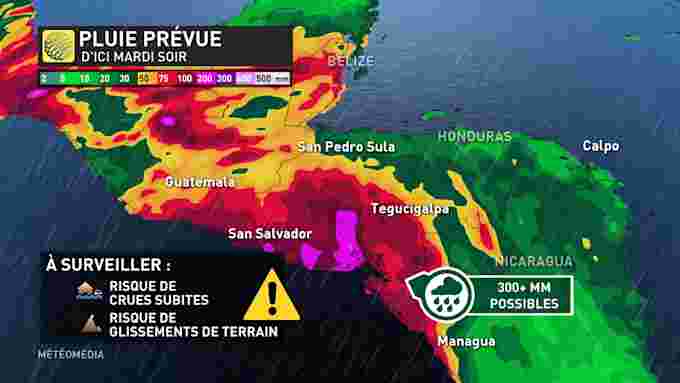 ---
damage in several countries
Colombian President Gustavo Petro said, via social media, on Sunday morning, that Julia caused minor damage to the islands of San Andres and Providencia in the Caribbean Sea, off the coast of Nicaragua.
Authorities said Saturday that Guatemala has activated 1,855 shelters across the country, with heavy rain expected Sunday afternoon.
In high-risk areas of Honduras, authorities declared a red alert and called on residents to evacuate as the country rains.
Julia is still Julia
In some cases, the storm will be renamed after it has crossed the continent. The storm would change its name if its intensity decreased during its journey to the point of speaking of the remnants of a tropical depression. If this system intensifies and realigns itself to become a tropical storm again in the second basin, a new name will be assigned.
In this case, Julia retains its original name, since it has maintained its status as a tropical system throughout the crossing.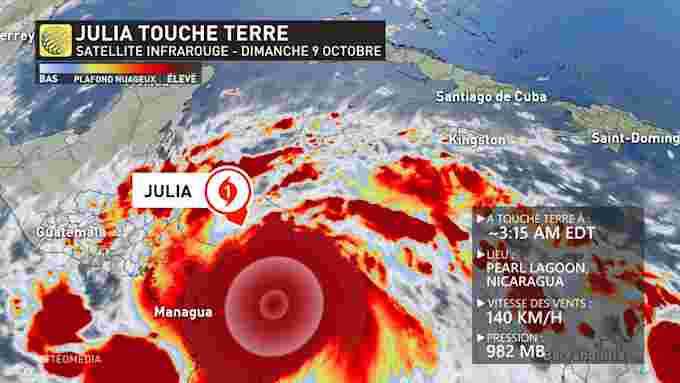 See also: Activity resumes near the world's largest volcano