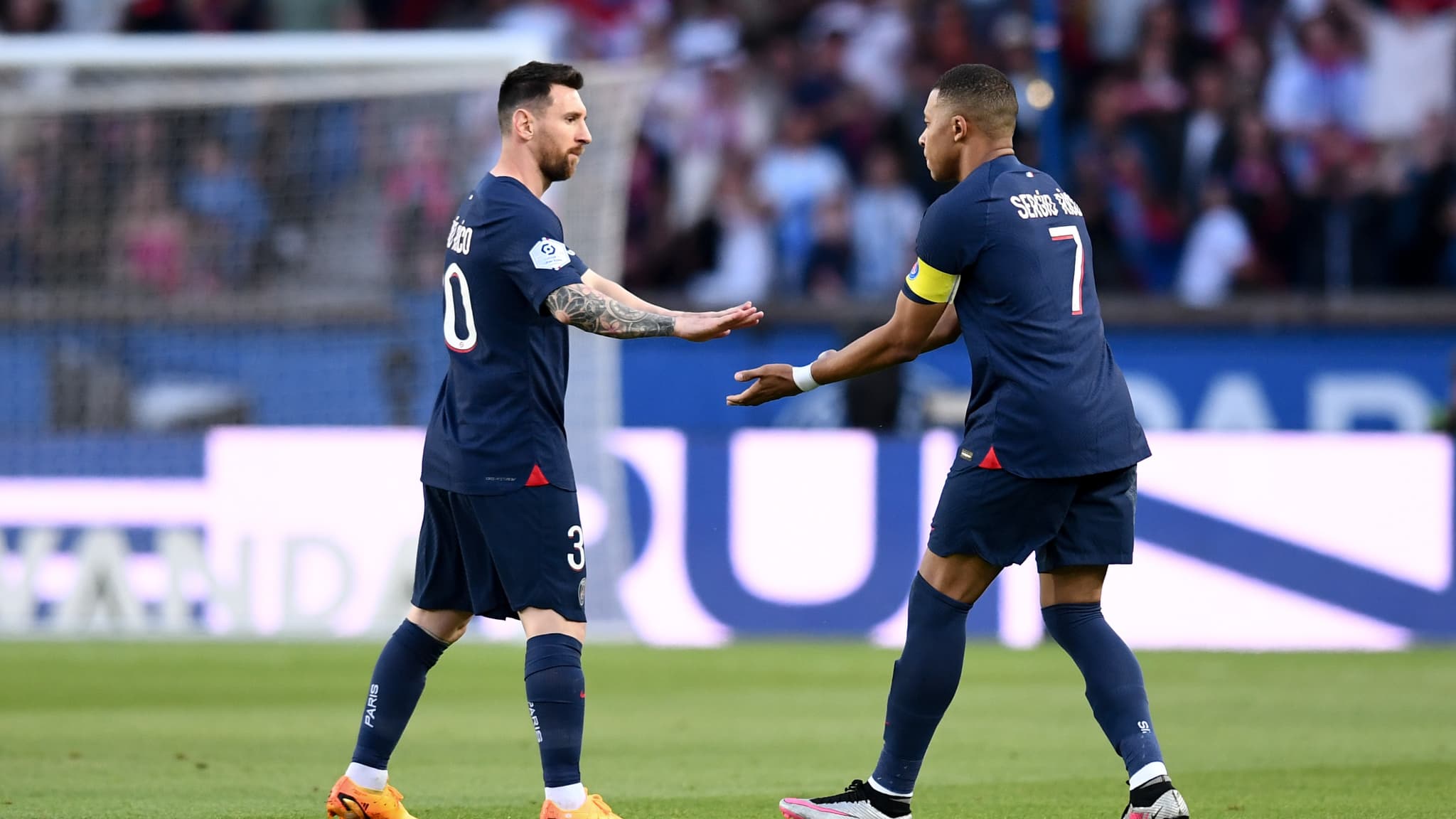 Kylian Mbappe (24 years old), a big fan of Cristiano Ronaldo in his youth, says that he changed his mind slightly about his preference between the Portuguese and Lionel Messi, with whom he played two seasons at Paris Saint-Germain.
Kylian Mbappé (24 years old) did not remain completely silent during the two weeks of the international break. If he ignored the two press conferences before the French national team's matches against Ireland (2-0), and then in Germany (2-1), the Paris Saint-Germain striker spoke briefly in the dressing room on the 15th of France, last Friday, but also on social networks. He spoke in particular about a very sensitive topic: not his future at Paris Saint-Germain, but his preference between Cristiano Ronaldo and Lionel Messi, the biggest rivals of the last two decades of world football.
A huge fan of Cristiano Ronaldo when he was young (as evidenced by the famous photo with posters of the Portuguese in his room), the France international has slightly changed his mind on the issue.
"I love Cristiano and I was a big fan of his when I was young, but I started to know that Messi is very good," he said in a live broadcast on Instagram, according to comments reported by the newspaper "Instagram". witty.
"When you are a big fan of Cristiano, you don't see how good Messi is, because you love him (Ronaldo, editor's note). But I have grown to love them both."
Mbappé does not provide the reasons for this slight change in direction, even if the two seasons he spent with Messi at Paris Saint-Germain (2021-2023) may have contributed to it. The Argentine left the club this summer for free before signing with Inter Miami. The 2018 world champion then sent him a sweet farewell message.
Mbappe talks about Messi as the best player in football history
He also showed him all his respect in an interview with Gazzetta dello Sport, in which he was surprised by the hostile reception the seven-time Ballon d'Or winner received in France.
"We are probably talking about the best player in the history of football," he said last June. "It's absolutely good news when a player like Messi leaves. Personally, I didn't really understand the reason behind that." This departure sparked a lot of reactions. "We are talking about Messi. He must be respected and in France he did not get the respect he deserved. It is unfortunate but that is the way it is."