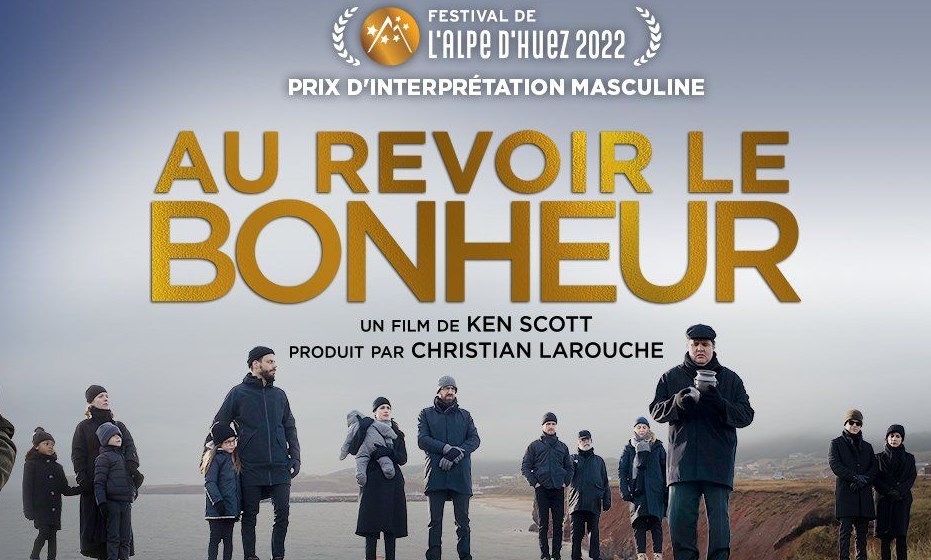 Opale Films and WaZabi Films have announced that Ken Scott's latest film, Goodbye happinesswere sold in the territories of France, Spain and Portugal.
In addition, the French distributor, Apollo Films, confirmed that the film will be released in theaters in France in the spring. The president of Apollo Films was enchanted by the film during its showing at the prestigious Alpe D'Huez festival dedicated to comedy films, where the four main actors, Patrice Robitaille, Louis Morissette, Antoine Bertrand and François Arnaud, were awarded Best Actor for their performance.
In Spain, Goodbye happiness It was sold to distributor A Contracorriente Films and in Portugal to Outsider Films, who will handle distribution in its territory.
Goodbye happiness It will also be released in theaters on Friday, March 11th on 77 screens. Released on December 17, the film had to be pulled from the label as theaters closed on December 20.
Produced by Christian Laroche and written and directed by Ken Scott, Goodbye happiness It is based on an impressive cast that includes François Arnault, Antoine Bertrand, Louis Morissette, Patrice Robitaille, Julie Le Breton, Charlotte Aubin, Elisabeth Dupree, Marilyse Bourque, Genevieve Boivin-Rossi and Pierre-Yves Cardinale.
Goodbye happiness A comedy featuring four siblings who, at their father's funeral, promise to put aside their differences to finally honor him. The four opposing brothers, their wives and their many children go to the summer home, in the Magdalen Isles, to bid their final farewells and to spread the ashes of this man who was so important to all. When younger brother Nicholas loses the urn containing their father's ashes, conflicts begin.
Along the same lines The great seduction And Starbuckswe find in Goodbye happiness The unique world of Ken Scott, which once again brings quality comedy to the general public.