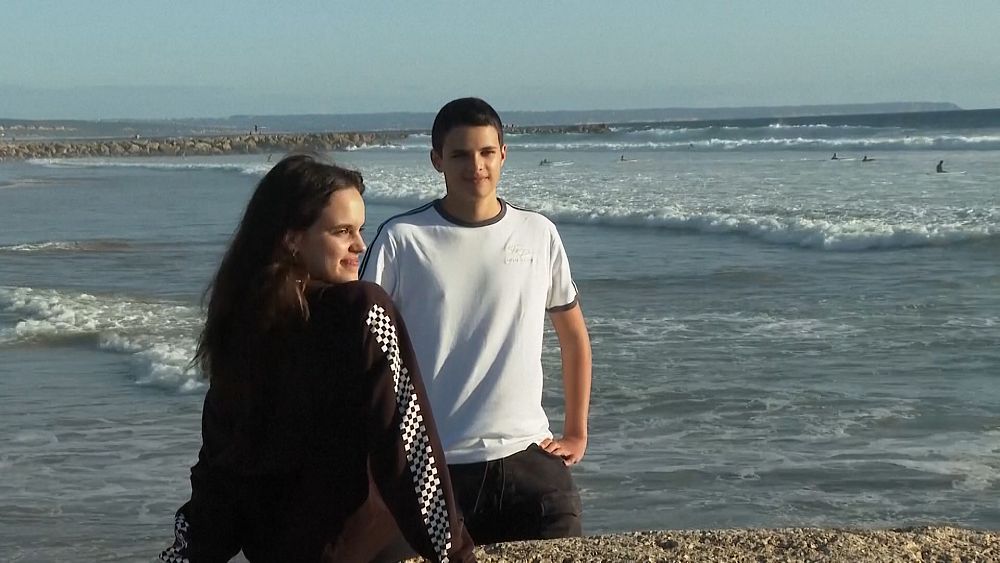 An unprecedented trial begins Wednesday, with six young people accusing 32 states over their climate policies.
These six Portuguese were still minors when they sued more than thirty countries over climate inaction… and today the oldest of the group is 24 years old.
These young people are preparing to defend their arguments in Strasbourg, before the European Court of Human Rights
The trial begins on Wednesday, September 27, six years after their complaint was filed, while Europe has particularly suffered the consequences of global warming.
"In Portugal, we are seeing more and more extreme heat waves and droughts, which in some cases can be fatalAndrea Santos Oliveira, one of the complainants, is concerned. _This heat threatens our rights, especially our right to privacy. _For example, I want to stay in my room to study or sleep, but it is too hot and it is difficult. I want to go out to do an outdoor activity, ride a bike, or play basketball, but it's too hot to do so. I cannot !"
Her older sister Sophia, an 18-year-old student, is fed up with the negativity of those making the decisions: "What I feel most is frustration with the inaction of governments, who say it is a secondary concern rather than a priority. Protection" The planet is just as important About protecting the economy. Everything is connected to each other."
If the Portuguese Six win their case, governments will be legally forced to strengthen their climate policies. Their actions can also serve as a model for other young people and also encourage them to lead a political fight for the environment and climate.
The ruling may take up to 18 months.