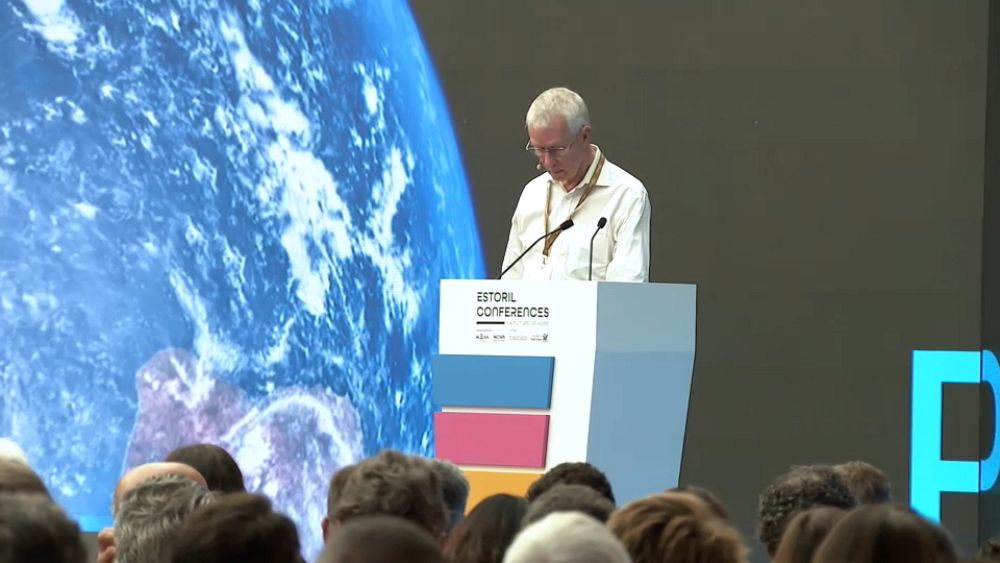 The two-day Estoril Conferences in Portugal bring together scientists, economists, Nobel laureates and mathematicians to advance the future of our planet.
Silence fell when Mario Laguña started playing in Estoril conferences. One of Portugal's most famous jazz musicians has been invited to explain how music can save lives.
"Sometimes I find people who are economists talking about numbers and numbers, Mario Laginha explains. They talk about numbers and numbers.. Sometimes I say to myself: Let's talk about people, because numbers come from people who work or people who don't work or who work well or badly.
A more humane world: this is the main goal of the Estoril 2023 conferences. With discussions ranging from the war in Ukraine to the impact of artificial intelligence, a common goal can be found in unity for positive change.
_"_I think European solidarity is working well so far, but it is not taken for granted. Says Sergei Kislitsa, Permanent Representative of Ukraine to the United Nations. Because preserving not only European solidarity, but also transatlantic solidarity is an indispensable condition for our common victory in the future.
Attended by Nobel laureates, politicians, scholars and activists, the conference addressed some of the most pressing challenges facing the world, allowing younger generations to participate in the discussions.
As the conferences draw to a close, one certainty remains: immediate action is needed to secure a better future for all of us.