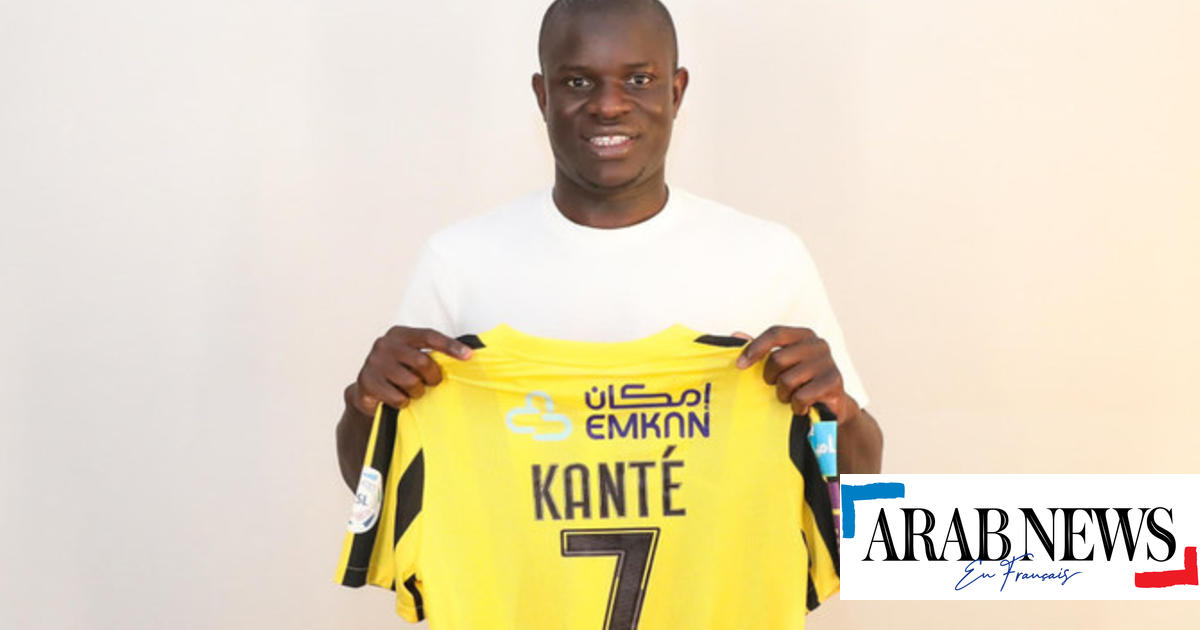 JEDDAH: Nabil Nasri, a Frenchman of Moroccan descent, recently arrived in Saudi Arabia to perform the HajjAfter covering more than 5,000 km by bike.
He started his trip in Paris on April 22 and traveled through 11 countries, including Italy, Slovenia, Croatia, Montenegro, Bosnia and Herzegovina, Albania, Greece, Jordan and Turkey.
Nabil Nasri is a French political analyst, author, and civil society activist interested in many social issues, including discrimination and education.
Sharing news of his trip on social media, the 41-year-old said he wanted to revive the traditional pilgrimage experience that Muslims performed in the past and draw attention to global warming.
Al-Nasry shared a touching video of his arrival at the Prophet's Mosque in Madinah, in which he said: "It is difficult to express these feelings because you do not pray in the same way when it took you 57 days to come and pray at the Prophet's Mosque." The Prophet's Mosque, if you spend seven hours on the plane.
During his short stay in Jeddah, on his way to Mecca, the French cyclist was warmly welcomed by the Saudi Cycling Federation, and held a training session with club members on the Jeddah Corniche.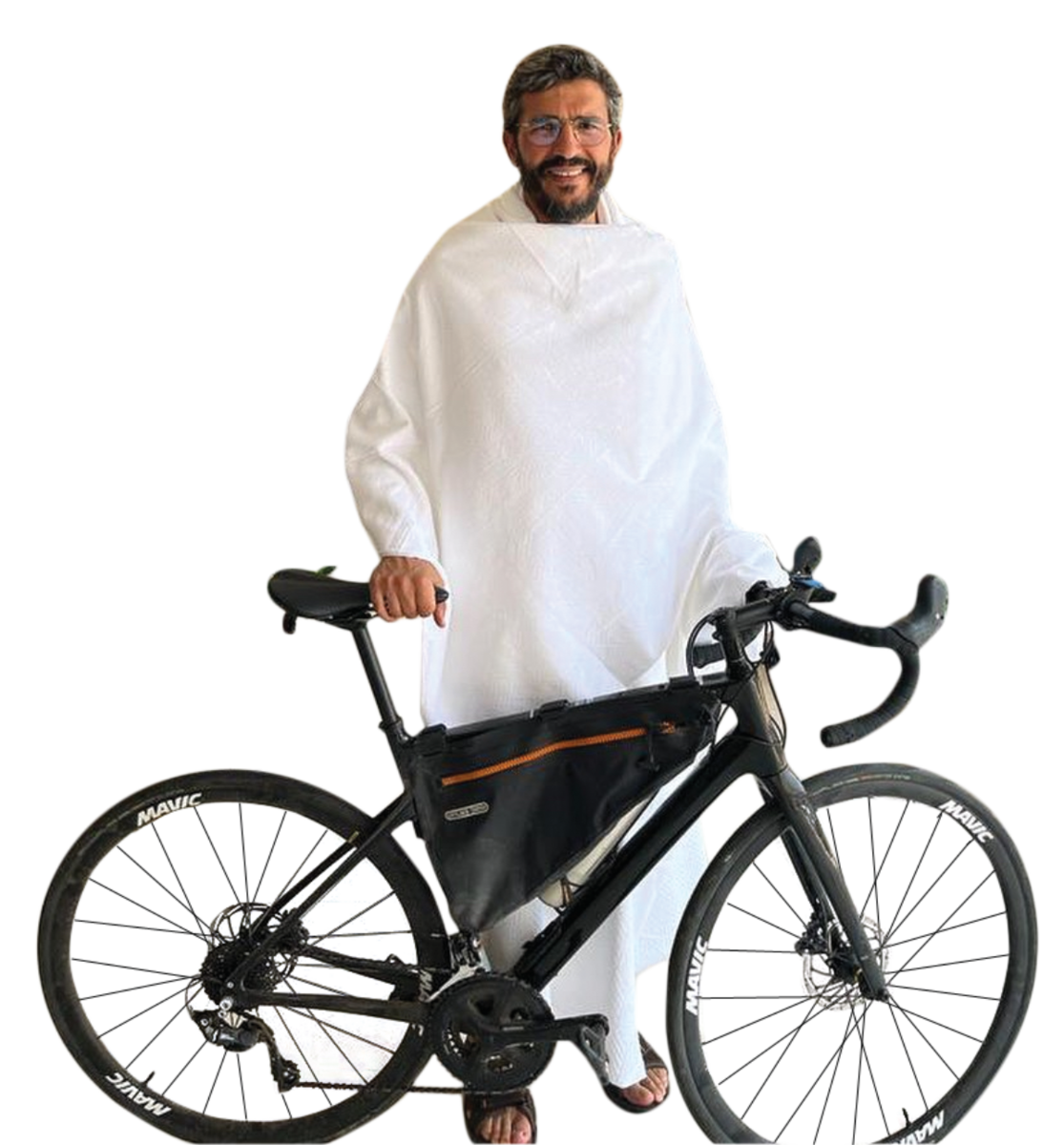 Nabil al-Nasri left for Mecca on Saturday, and was able to track the slow journey made by the Muslims and some of his relatives.
"Some of my family members also traveled on foot. It would have taken months or even years. Some of them lost their lives during the journey," he said.
"When I remember those moments, I find the strength within me."
Our planet is a common roof and we must all work together to preserve it for the benefit of future generations..
Nabil Nasri, a French pilgrim
Explaining the importance of his trip, he added: "My first goal is to explain Global Warming ; It is very important for our children and future generations."
"My second aim is to understand the difficulties the pilgrims faced in the past, to understand their long journeys on foot."
In another video clip filmed in Medina, Al-Nasri narrates: "I received a message from my friend Thomas, who is not a Muslim. He told me that even if he does not share my faith, he is excited about the project, because we are trying through this trip to Mecca to challenge people about the environment and the environment." He explains .
"I appreciated his message very much and I replied that beyond our philosophical and religious affiliations and differences, there is one thing in common, which is faith in people. Our planet is a common roof and we must all work together to preserve it for the benefit of future generations."
According to Mr. Nasri, global warming is a major problem affecting humanity today.
"It is important for me to protect nature and our world, and to explain this to the Muslim community. I think there is a misunderstanding about global warming. People do not understand what it is all about."
Nasiri hopes his trip will inspire Muslims and other members of the community to rethink how they travel.
This text is a translation of an article published on Arabnews.com