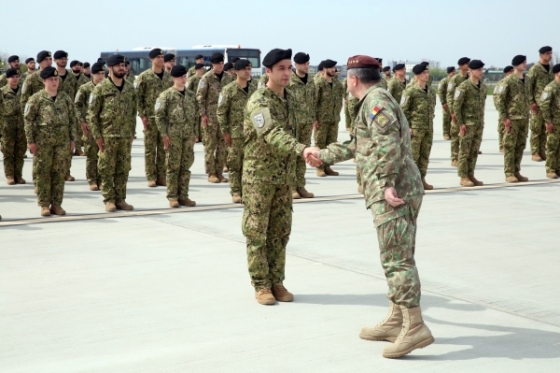 A detachment of about 220 Portuguese soldiers began to be deployed to Romania, as part of NATO's measures to strengthen the alliance's eastern flank. They will join their fellow French and Belgians who are already there.
A ceremony was held on Saturday at the 90th Air Transport Base marking the arrival of the 1st Battalion of about 180 soldiers (photos by Vali Ciobîrcă):
They were received by the Chief of Defense Staff, General Daniel Petrescu.
"Accomplishing your missions in Romania is a valuable way to maintain the peace. The Portuguese detachment will be integrated into the national and allied structures, in order to increase responsiveness and interoperability and, last but not least, to underscore the solidarity of the allies. The Romanian Army looks forward to training again with Portuguese forces." We have done our part. We have increased our capacity to respond and we are involved day and night, 24 hours a day, 7 days a week. / 7 and 365 days a year in the fields of land, air and sea forces The presence of Allied forces in Romania is the norm I stress once again that the adopted procedures are eminently defensive and adapted to the security situation in our area of ​​responsibility.
The remaining soldiers of the Portuguese battalion will arrive with their equipment in Romania in the coming days. During the next six months, the Portuguese army will carry out training activities with the military units of the Romanian army.