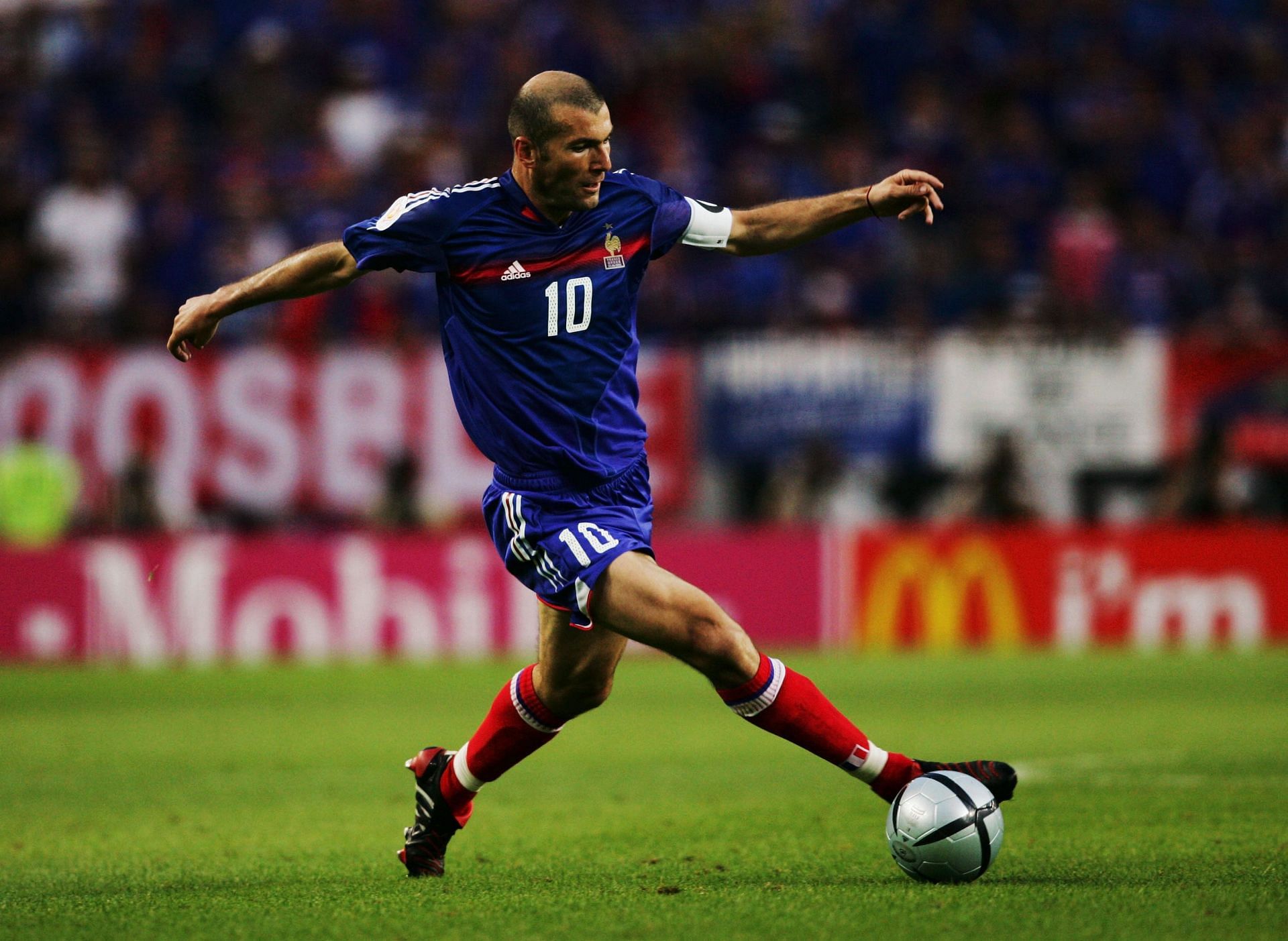 Football is a sport enjoyed by millions of people around the world. Winning trophies and individual prizes is an important achievement for players and teams.
Trophies are a tangible representation of a team's accomplishments and provide a sense of pride and accomplishment for players and fans alike.
Additionally, winning prizes can have financial benefits for teams, including increased revenue from sponsorships and prizes. Individual awards, such as the Golden Ball or Golden Boot, honor outstanding performance and highlight the talent and dedication of each player.
In general, winning trophies and individual trophies in football is a vital aspect of the sport and serves as a motivator for players and teams to strive for excellence.
Without further ado, let's take a look at five footballers who have won the most individual titles.
(Note: We do take into account awards such as the Golden Ball, FIFA Awards, European Golden Shoe, FIFA World Cup Golden Ball and Puskas Cups)
#5 Zinedine Zidane (France) – 5 awards
Zinedine Zidane is widely regarded as one of the greatest soccer players of all time. The French icon is known for her understated elegance and relaxed playing style. His technique, vision and ability to control the game from midfield made him a force to be reckoned with throughout his career.
Zidane won many titles during his football career, including the World Cup with France in 1998 and the European Champions League with Real Madrid. He has also won individual awards, such as the Golden Ball in 1998 and the FIFA World Player of the Year title in 1998, 2000 and 2003.
Zidane was also awarded the Golden Ball in the 2006 FIFA World Cup. With his impressive skills and composure on the field, Zidane has had a huge impact on the younger generations. Even today, many gamers cite him as an inspiration and role model.
#4 Marco van Basten (Netherlands) – 5 awards
Marco van Basten is a retired Dutch footballer and one of the greatest strikers of his generation. He was known for his exceptional skills, technical qualities and creativity on the field.
Van Basten played for Ajax and AC Milan, winning several trophies during his career, including three Ballon d'Ors in 1988, 1989 and 1992. He won the European Golden Boot in the 1985-86 season and was also named FIFA World Player of the Year. 1992.
He helped lead Ajax to three Eredivisie titles and the European Cup Winners' Cup in 1987.
Van Basten then joined AC Milan, where he won three Serie A titles and two European Cups. Unfortunately, he had to retire early at the age of 30 due to an injury sustained at the age of 28.
#3 Ronaldo Nazario (Brazil) – 7 awards
Ronaldo Nazario, nicknamed "O Fenomeno", is a legendary striker who has played for several major clubs including Cruzeiro, PSV, Barcelona, ​​Inter Milan and Real Madrid. He is ranked third among players with the most individual awards, six to his name.
On the soccer field, Ronaldo commanded great style with his superb technique, dribbling and finishing skills. With 414 goals in 616 matches for club and national team, Ronaldo is considered one of the greatest strikers of all time.
He has won numerous individual awards, including the FIFA World Player of the Year, the Golden Ball award and the European Golden Shoe (1996-1997). He was named FIFA World Player three times and twice won the Ballon d'Or. Ronaldo also won the 1998 World Cup Golden Ball.
He also helped Brazil win three international titles, including the 1994 World Cup and the Copa America twice. His return from injury to score eight goals and lead Brazil to victory in the 2002 World Cup remains a defining moment in his career.
#2 Cristiano Ronaldo (Portugal) – 14 awards
Cristiano Ronaldo is one of the greatest soccer players of all time. He had an illustrious career and is one of the most decorated players in the history of the sport. Cristiano Ronaldo currently plays for the Saudi club Al-Nassr and he is still being talked about at the age of 38.
Ronaldo won five Ballons d'Or during his career. He also won the FIFA World Player of the Year and FIFA World Player of the Year awards.
Ronaldo won the FIFA Special Lifetime Achievement Award in 2021. The Portuguese icon has also won the European Golden Shoe four times.
He also won the FIFA Puskas Award in 2009, with a 40-yard goal against Porto for Manchester United.
#1 Lionel Messi (Argentina) – 18 awards
Lionel Messi more or less settled the goat controversy by leading Argentina to World Cup glory and ending football last year. He is one of the most complete strikers of all time with almost unparalleled skills.
Messi is used to winning trophies and individual awards and is one of the most decorated players in the history of football. He has won seven Ballon d'Ors, two FIFA World Player of the Year awards, one FIFA World Player of the Year award and six European Golden Shoes.
He also won the FIFA World Cup Golden Ball twice during his career.