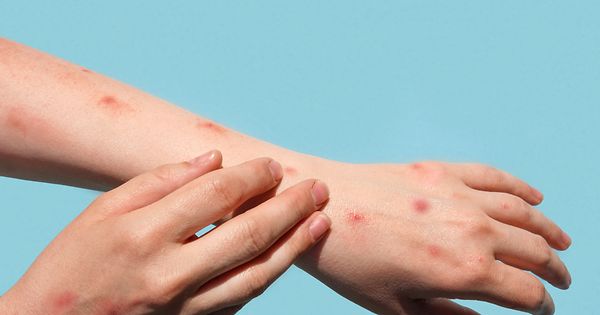 A total of 53 patients with the virus have been identified in Luxembourg. 384 people have been vaccinated since August 16.
epidemic
A total of 53 patients with the virus have been identified in Luxembourg. 384 people have been vaccinated since August 16.
The monkeypox epidemic continues to progress. A milestone of 50,000 cases The World Health Organization said it was crossed this week. The increase in the number of cases mainly affects North America and Europe.
---
---
On the Old Continent, there were 22,363 cases in 43 countries as of August 30. An increase of 1,265 cases compared to last week
And what about Luxembourg? The number of cases continues to rise from week to week. The latest weekly health update on monkeypox reports Friday that three new cases were listed in one week. The total number of people infected with the virus now stands at 53 in Luxembourg.
Three hospital admission
So far, all detected cases are males. Their average age is 37 years. Three cases were hospitalized for a short time and discharged in the meantime. The epidemiological and other clinical characteristics of the cases detected in Luxembourg are very similar to the cases reported at the European level, according to health reports.
Since August 16, vulnerable people can for vaccination Against the virus in the National Service for Infectious Diseases. As of August 30, 384 people have been vaccinated: 381 people received a first injection and 3 people received a second dose.
Adjusting the vaccination schedule
The initial vaccination schedule has been adapted. "The recommendation of the Supreme Council for Infectious Diseases on August 24, 2022 provides for the administration of a single dose to people who have previously received smallpox vaccination with a live vaccine of the first or second generation (people born before 1977 or who have a vaccine typical of the vaccination scar at the arm level)", explains Health Therefore, in these cases, only one dose will be given in the future.Patients who do not fall into this category will continue to receive two doses of the vaccine.
Remember that infected people should be isolated and avoid any contact with others, cover lesions and blisters and take care of their hand hygiene. Among the preventive measures, it is recommended to reduce the number of sexual partners and not to share personal belongings with infected people or who have been in contact with infected people (bed linen, towel, razor, etc.).
Follow us FBAnd the Twitter And the Subscribe to our newsletter From 5 pm
---