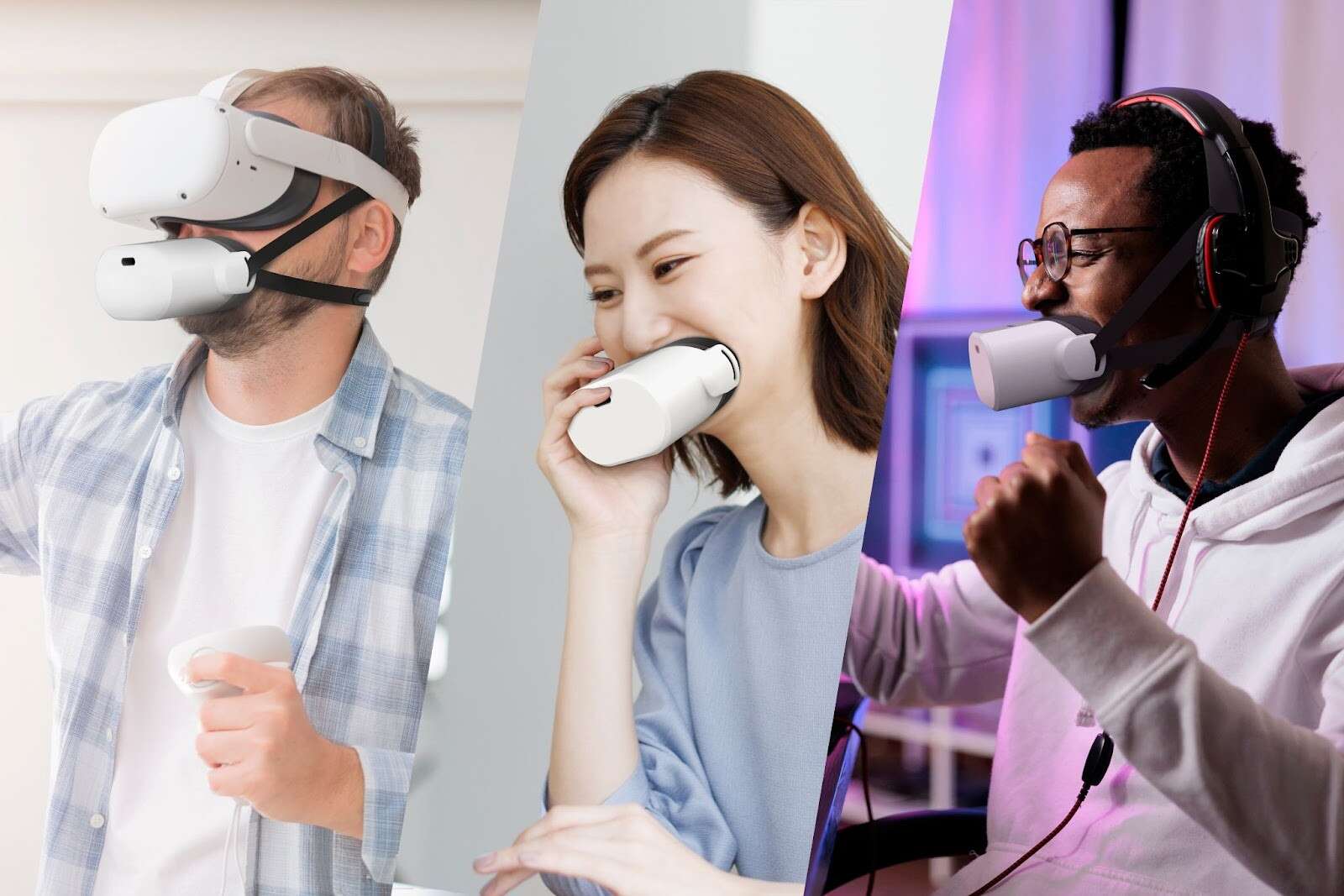 A Japanese company has the solution for anyone who raises their voice when playing online games or using virtual reality and disturbing their family or neighbors. The absolute is placed over the mouth and makes it possible to attenuate the sound of the voice, while facilitating vocal communication.
It will no longer be necessary to whisper during his night games. Japanese company Shiftall has just opened pre-orders for its latest accessory, Mutalk. This tool contains microphone Which is placed on the mouth. It reduces the noise of your voice for those around you, while eliminating any background noise for calls or online communications.
Shiftall specializes in VR accessories, and it shows in the design of this very special tool. Mutalk looks like a Helmet VR, except that it sits above the mouth. The device uses the Helmholtz resonance principle to passively suppress noise. It reduces volume by 20 dB, up to 30 dB in the frequency range 1600 to 2000 Hz.
Background noise reduction microphone
microphone Integrated connects Across Bluetooth jack or jack, thus works with all smartphones and computers. It benefits from the same noise reduction, but this time in the opposite direction. In a very noisy environment, it can pick up the wearer's voice without background noise. However, Shiftall notes that nasal sounds can be distorted.
Mutalk is being offered as a solution for Virtual Reality So as not to disturb his family or neighbors when discussing in metaverse. However, the manufacturer indicates other, more diverse uses such as conference calls in quiet offices, or to protect your privacy in a coffee shop. According to Shiftall, the noise reduction is sufficient so that the person sitting next to him cannot hear what is being said. However, it is difficult to imagine wearing such a device in public …
The Motok battery has a battery life of up to eight hours. The device is offered at 19,900 yen, or about 137 euros, and shipments should start in November or December.