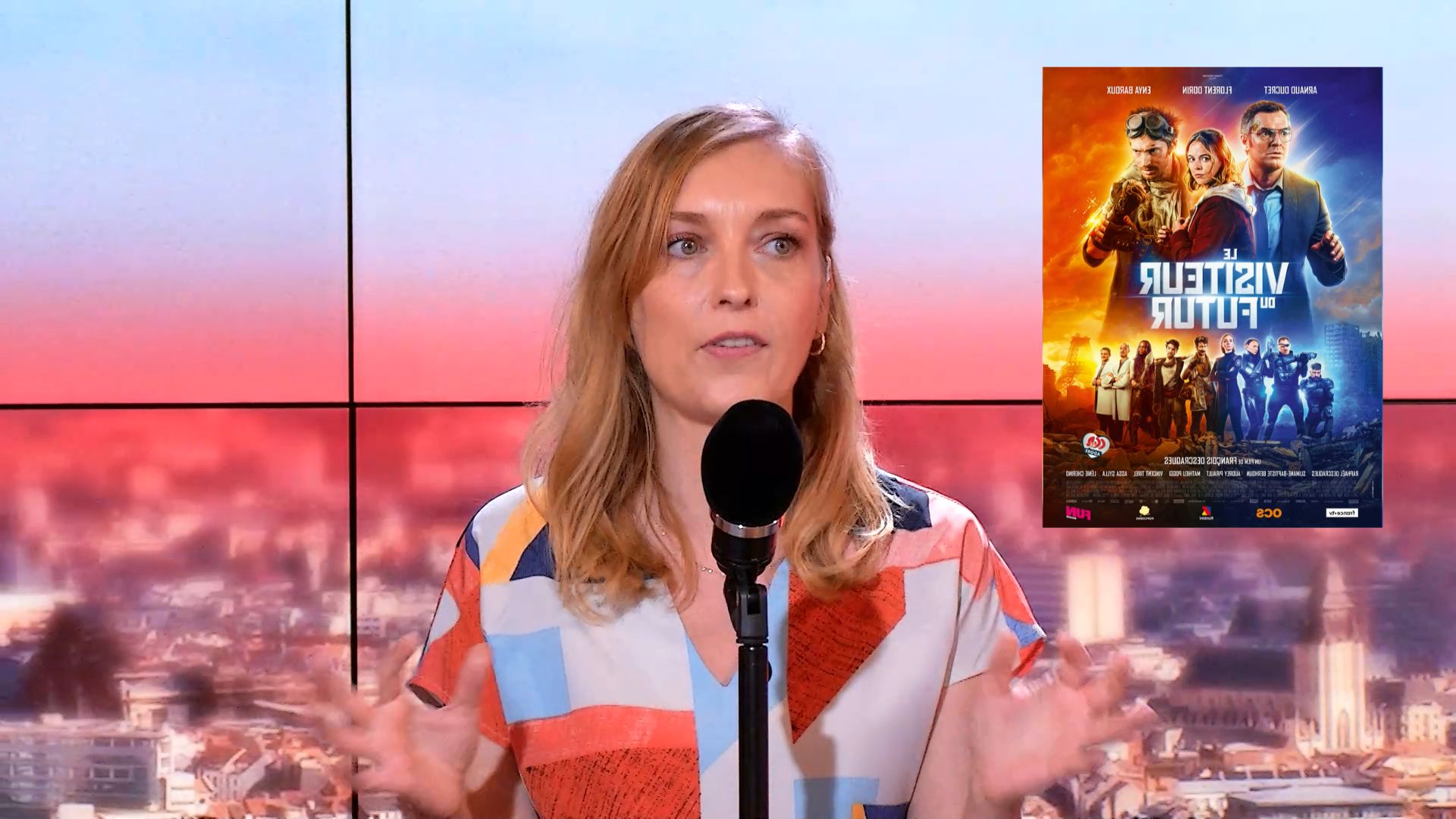 This morning Kathy Emilyn invites you to her cinema outings of the week to discover The visitor from the future. Funny movie that contrasts with the last release of the week Tori and Lukita From the Darden brothers.
The visitor from the future It is a very original sci-fi adventure comedy, based on From the web series launched on YouTube that was so popular when it was created in 2014, it has since been broadcast on France TV and turned into successful comics and novels.
No need to know the series to appreciate the movie, Kathy didn't know this universe and had great fun discovering this well-crafted scenario, wrapped in a very ambitious visual universe.
The tale begins in the year 2555, In a future devastated by nuclear disasters, the end of the world threatens the Earth. Humanity's last hope lies in a man capable of time travel. His mission is to return to the past and change the course of events. The past is in France today, and our time-traveling hero must convince a politician not to build a nuclear power plant because this event will be the starting point for the apocalypse.
The Visitor from the Future is a complete hit in the comic science fiction record and is very rare in French cinema. Humor is irresistible, especially if you like silly dialogues like Kaamelott and Palmashow.
There is also emotion with this powerful message about the consequences of our choices today for future generations, a green message in keeping with the times in the form of family and public entertainment.