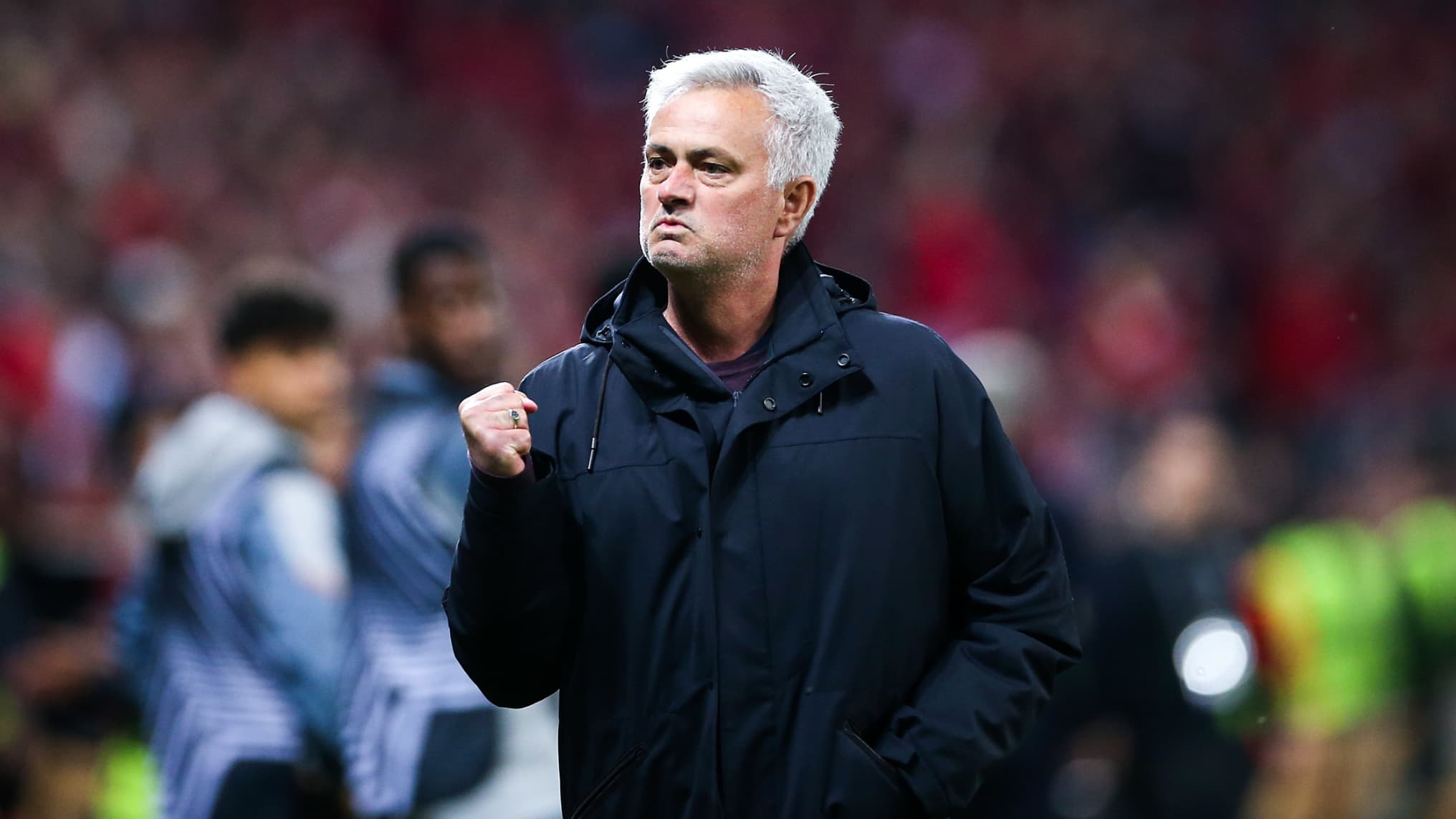 Winners of last season's Europa League conference, the Roma coach will seek a new European trophy with the Italian club in the May 31 Europa League final against Sevilla.
Jose Mourinho does it again. After reaching and winning the Europa League final last season, the Portuguese coach sent the Roma team to the Europa League final on Thursday night. Thanks to a draw with Bayer Leverkusen (0-0) in the semi-final second leg, LOF will face Sevilla on May 31 in Budapest. "For us, it's never easy, it's always difficult. We had difficulties. My players are simply amazing. We've been together for two years. The mentality of this team is incredible. This team also has a great staff. After that, there are also details. The story Not finished yet, young people always find resources."
He wants to "send power" to the people of Emilia-Romagna
And Mourinho from Puriver: "What interests me is not to go down in history but to help the boys grow and do important things to bring joy to people. Today the joy is great with this new European final. It will be very difficult against Sevilla. We'll think about it later, we have to think about the league first." . Roma ranks sixth in the Italian League after 35 rounds.
At the beginning of the press conference, the Special One was not in the mood to brag: "It is a message of strength that we want to send to the people of Emilia-Romagna, he said. We are happy but we cannot forget the sadness of these people." Heavy rains caused severe flooding in northeastern Italy.