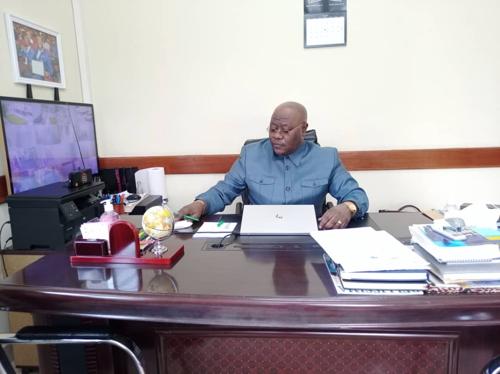 The SADC countries, which have met in Johannesburg (South Africa) since October 10, welcomed the progress made by the Democratic Republic of the Congo in the fight against tuberculosis. In particular, it was noted that 94% of patients who receive treatment when tuberculosis is detected in the Democratic Republic of the Congo are successfully treated. The Director of the National Tuberculosis Control Program, Professor Michel Kassawa, announced, Thursday, October 13, via Radio Okapi.
He also explained that of the more than 4 million tuberculosis cases recorded from 2017 to 2021 in Africa, only the Democratic Republic of the Congo and South Africa account for 60% of patients.
According to Professor Michel Kaswa, an innovative technology is currently being used in the Democratic Republic of the Congo to combat tuberculosis:
"This technology is an innovative tool, it is multiplexed, it is a tool capable of detecting tuberculosis, Ebola, HIV, HIV, hepatitis and the Democratic Republic of the Congo, all SADC countries have been congratulated on the progress made not only in Il faut dire qu'en RDC 94% des malades mis en traitement lors de la détection de la tuberculose sont traites avec succès et aucun autre pays dans la région n'a des ilrésultats ceux de la RDC en ce qui concerne le traitement de tuberculosis".
Professor Kiswa also points out that the DRC's efforts must continue with strong leadership.
The meeting of national program managers for tuberculosis control in 16 SADC member countries, which began on Monday 10 October, ends on Friday 14 October.