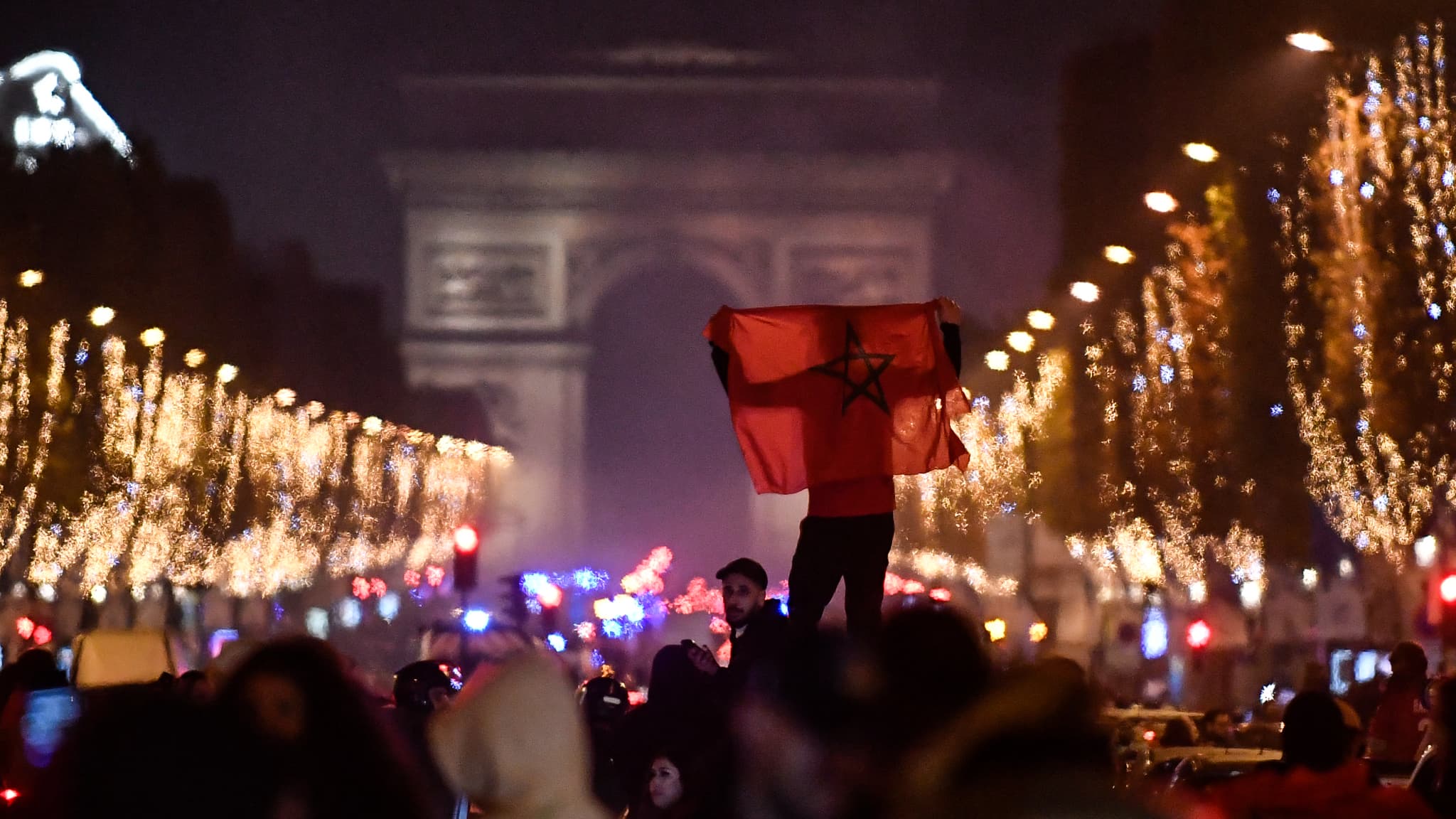 According to information from RMC Sport, 22 arrests were made in Paris on Tuesday evening after the celebrations of today's matches in the World Cup (Morocco – Spain, and Portugal – Switzerland). It was unfortunate that some damage.
The first police assessment of Moroccan and Portuguese fans' celebrations is known. According to information from RMC Sport, on Tuesday evening, 22 arrests were made in Paris after the matches between Morocco, Spain, Portugal and Switzerland, which marked the qualification for the quarter-finals of the World Cup Atlas Lions 2022 and the Selecao.
>> World Cup: All information first-hand
730 employees took part on Tuesday evening in the capital, both in the metro and on public roads. And some of the damage is reprehensible. The evaluation is currently in progress. Around 11 p.m., high-risk profiles began to cluster together, but police action allowed for a quick dispersal.
Scenes of jubilation in several major cities
And according to what was reported by RMC Sport, scenes of jubilation were seen in several major cities in France on Tuesday, especially in the early evening after Morocco's historic qualification to the quarter-finals. In Lyon, Place Bellecour or even in Marseille, many fans of the Atlas Lions gathered to celebrate the qualification of Hakim Ziyech's teammates.
In Paris, Moroccan supporters gathered near the Arc de Triomphe amid smoke. Horn was banned, and cars mingled with celebrations on the famous avenue, the usual gathering place for France's supporters. There was an important security apparatus, with several CRS vans to supervise the backers.