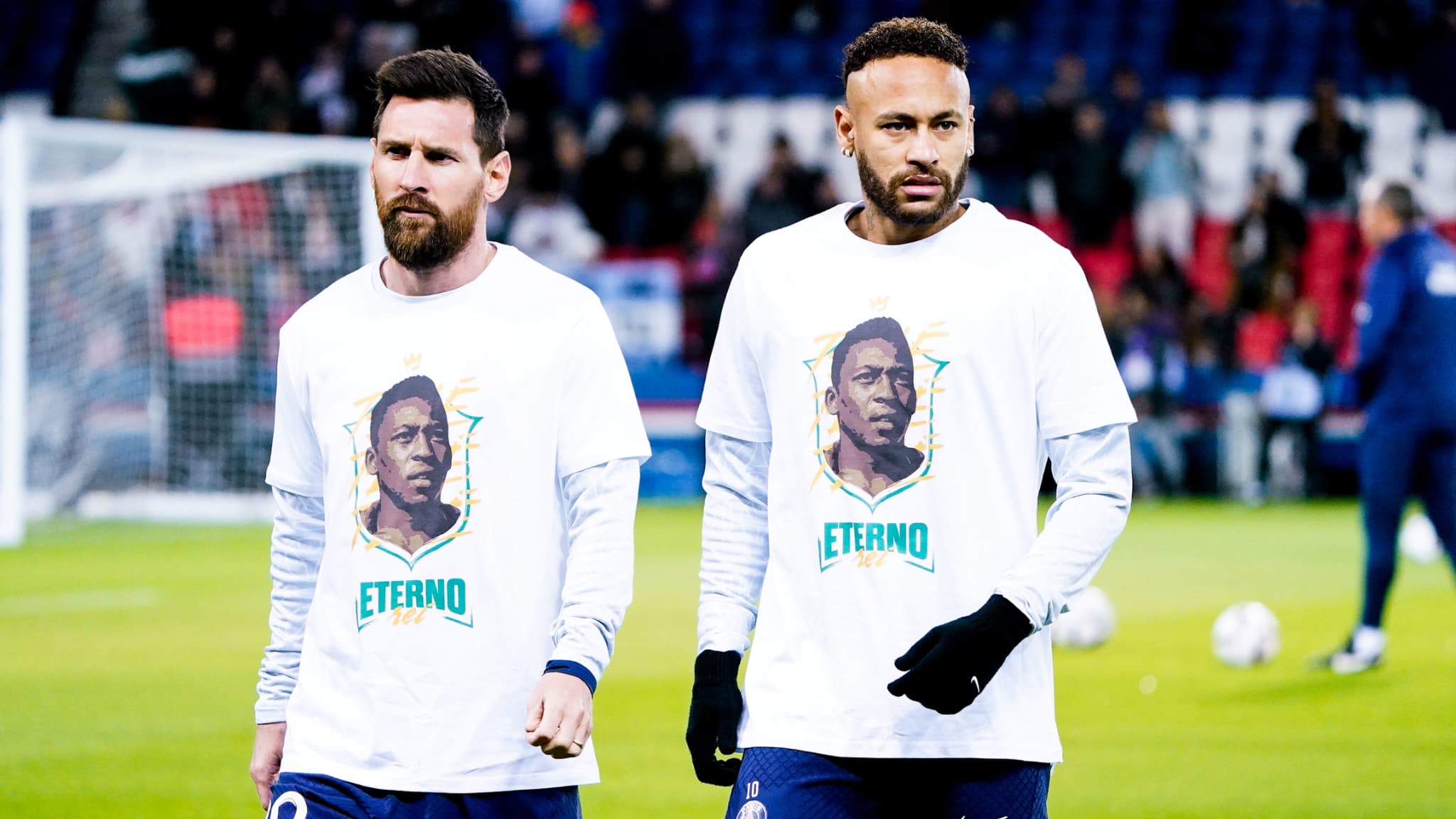 Paris Saint-Germain paid tribute to Pele before the match against Angers, with his shirt and a minute of applause.
Almost two weeks after Pele's death, Paris Saint-Germain used their first game of the year at the Parc des Princes to pay homage to the football legend. During the preparation for the Ligue 1 match against Angers on Wednesday evening, the players of the capital club wore a white shirt with the face of the Brazilian striker on it and the word "eternal" written in Portuguese. Just before kick-off, all the players and the audience celebrate with a minute's applause.
>> PSG-Angers live broadcast on RMC Sport
Edson Arantes do Nascimento, better known as Pelé, spent a month in Albert Einstein Hospital in São Paulo until his death at the age of 82 on December 29, from kidney and heart failure, bronchitis, and heart failure. Adenocarcinoma of the colon, according to a death certificate released by local media.
The remains of Pele, the eternal number 10 who marked generations of football fans, rest in a 200-square-meter mausoleum in the vertical cemetery of the Brazilian city of Santos. This cemetery, an ultra-modern 14-storey building with an immaculate facade, is the highest vertical cemetery in the world, according to the Guinness Book of Records.
Before the funeral, the Brazilian people's latest tribute to the triple world champion ended with a four-hour moving procession through the streets of Santos, a port town and largest port in South America, 75 km from São Paulo.