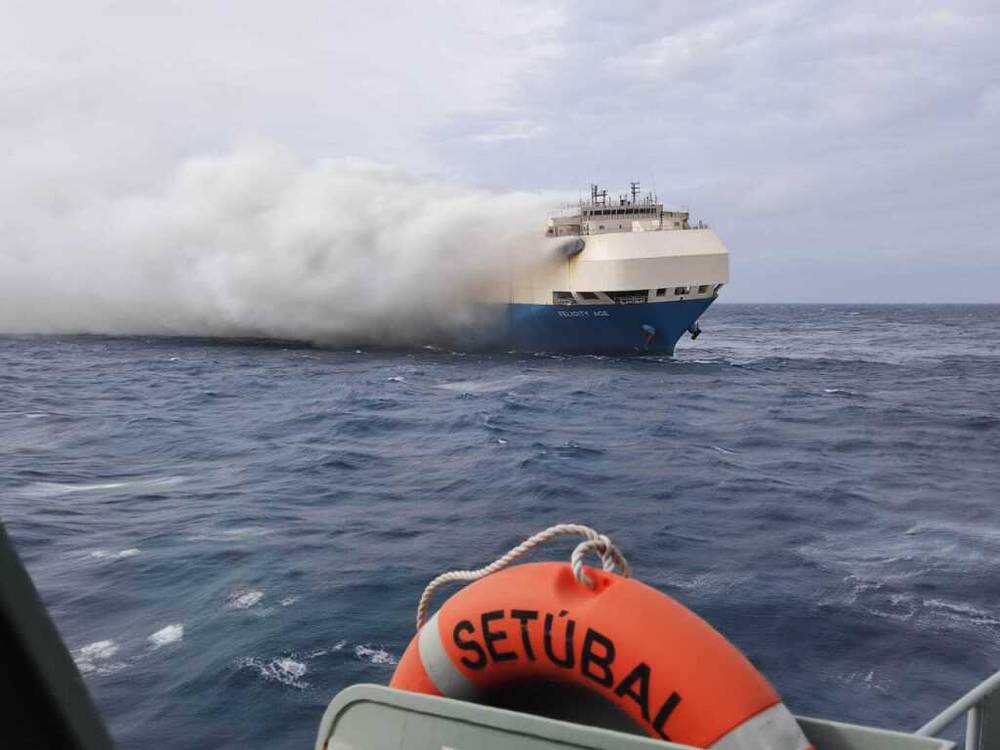 The Portuguese Navy announced that a cargo ship carrying thousands of luxury cars from the Volkswagen Group, which caught fire about two weeks ago off the Azores archipelago, sank on Tuesday morning.
The navy said in a statement that the merchant ship "Felicity Ace" sank "25 nautical miles (46 kilometers) from the Portuguese exclusive economic zone."
The sinking of the ship, which "lost stability" during the towing operation, which began on February 24, occurred in an area about 3,000 meters deep.
The Panama-flagged ship Felicity Ice found itself adrift for a few days off the Portuguese archipelago of the Azores, after a fire broke out on board on February 16.
Rescue the crew
The ship, which had left Germany and was due to rejoin the United States, was 90 nautical miles (about 170 kilometers) southwest of Faial Island when the alert was issued.
22 crew members were quickly rescued. They were initially evacuated on an oil tanker, which was immediately diverted to participate in rescue operations, before being transported to Faial Island by military helicopter.
In the days that followed, fires continued to spread aboard this nearly 200-meter-long ship. And lithium batteries were the cause of the disaster, according to several media outlets, but the information was not confirmed.
More than 5000 cars
Volkswagen said the ship was carrying "nearly 4,000 cars from several group brands, including 1,100 Porsche".
The fire could generate "expected losses of at least $155 million for Volkswagen," the Russell Corporation estimated last week.
The Portuguese Navy said that at the sinking site, it is possible to see "wrecks and oily residues" that are being monitored, adding that Navy divers, specially equipped with pollution control barriers, had to go to the scene.
A military aircraft should also monitor the development of the situation.
/ ATS