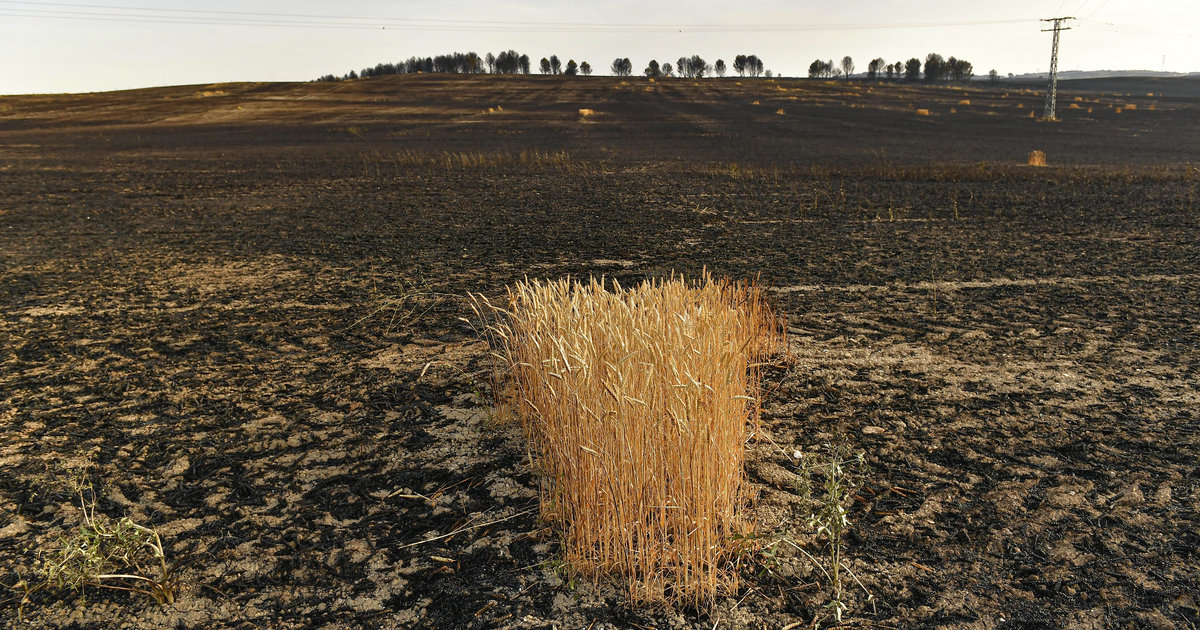 A study published on Monday shows that regions of Spain and Portugal have never been dry for a thousand years, while the Azores are shifting under the influence of climate change. This portends dire consequences for the cultivation of vineyards and olive trees.
The Azores anticyclone, corresponding to a region of the atmosphere where the pressure is higher than that of neighboring regions of the same altitude and generally located near the Azores archipelago, plays an important role.on the weather and in the long term on the climatic trends in Western Europe.
Our profile: dry world
In this study published in the scientific journal Nature Geoscience, the researchers show that this system of high pressures in the atmosphere "has changed radically over the past century and that these changes are unprecedented in the North Atlantic climate over the past millennium."
They have studied changes in atmospheric pressure in this region over the past 1,200 years. They found that the anticyclone covered a larger area for about 200 years, almost identical to the Industrial Revolution.
During the summer, the Azores anticyclone sends hot, dry air toward Portugal and Spain, as well as to other countries in the west of the continent such as France. However, during the winter, it can be synonymous with dampness and rain. The authors note that winter precipitation is "vital" to the ecological and economic health of the Iberian Peninsula.
Poor farming
The azure anticyclone will get stronger in the 21st century under the influence of climate change. As a result, rainfall has decreased, especially since the second half of the twentieth century, and its level is expected to decrease by another 10-20% by the end of the century, making agriculture in the Iberian Peninsula "one of the most vulnerable in Europe".
Previous studies had failed to determine the responsibility of human-caused climate change in modifying the climate in the North Atlantic. Now the link has been created.
Wine growers are already looking at how to adapt, while areas suitable for viticulture could decrease by at least a quarter, or even nearly disappear by 2050 in the Iberian Peninsula. Olive production in southern Spain may decline by 30% by 2100, according to previous studies.