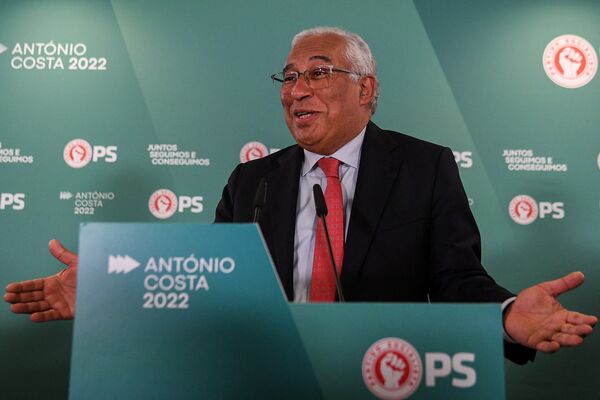 The European Union does not have the capacity to meet expectations regarding the inclusion of new countries, including Ukraine. This was announced, Monday, November 21, by the Portuguese Prime Minister, Antonio Costa, during a conference organized by CNN Portugal.
>> The European Union pledged to assist Serbia in the context of the energy crisis
>> An agreement between London and Brussels is possible before the end of the year, according to Dublin
>> Four Mediterranean countries in the European Union condemn the system in force
Portuguese Prime Minister Antonio Costa.
Photo: AFP/VNA/CVN
"This crisis has brought to light the issue of EU enlargement, and this issue is particularly tragic with regard to Ukraine, as well as the many promises made by the EU over the years, prompting hope especially in the countries of the Western Balkans. The EU has very clear criteria To accept the new member states, but unfortunately there are no criteria to determine his ability to accept them.Mr. Costa told the TV station. "Let's be frank, given the institutional and budgetary conditions, the EU is unable to meet the expectations it creates."
According to the politician, the"bounce effect" Failure to comply with these promises can be a "Massive short-term drama" to union. On the other hand, if these promises are not mere expressions of solidarity, the European Union needs a deep internal reform if it does not want to explode under the pressure of the new accession.Prime Minister concluded.
TASS/VNA/CVN