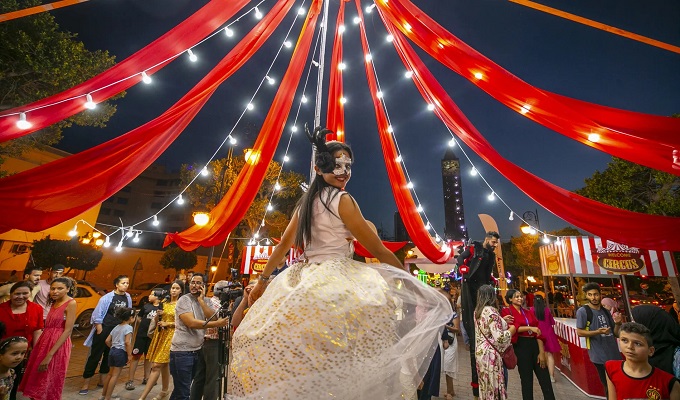 The International Street Circus Festival will be held in its sixth edition from 11 to 25 June 2023. Artists from several countries around the world will roam the streets of 10 Tunisian cities.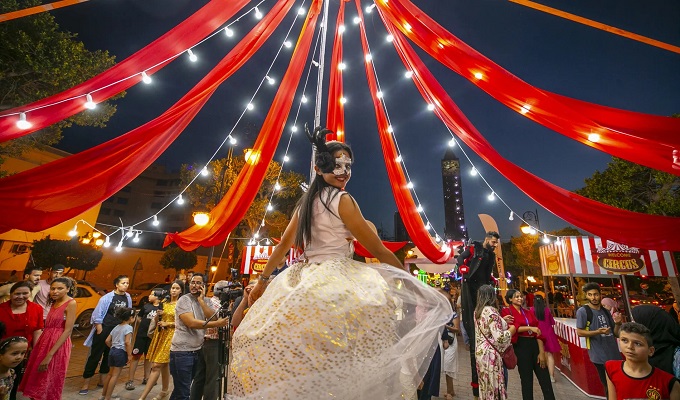 The steering committee indicates that 12 countries will celebrate with the presence of street artists from Mauritania, Italy, Portugal, Spain, Senegal, Burkina Faso, Ivory Coast, Cameroon, Argentina, Chile, Peru and the host country, Tunisia.
The festival will include a series of dangerous acrobatic acts such as walking and swinging on ropes, the use of unicycles, performances with fire, and the use of muscle power to create human pyramids, in addition to other acrobatic acts that will take place in twos and threes that will keep the spectators. Amazing for over 90 minutes.
Program of performances of artists from Cirque de la Rue International Festival from 11 to 25 June 2023:
The starting point for the festival will be in the city of Dahia, La Marsa, on Sunday, June 11, 2023. On Monday, June 12, the artists will head to the streets of Hammam-Lif, and on Wednesday, June 14, to Siliana.
One of the regions visited will be the Kerkennah Archipelago on Friday June 16th, then Mahdia on Saturday June 17th and Sousse on Sunday June 18th.
The shows will resume on Wednesday, June 21st in Ariana, then leave for El Kef on Thursday, June 22nd, and Bizerte on Saturday, June 24th.
The closing of the International Street Circus Festival of Zaghouan takes place on Sunday 25th June in the heart of the Zaghouan Water Temple monument.
In addition to this official program, a series of parallel shows are planned in these areas, in addition to other activities that the festival organizes every year, such as the Arts Village, including training workshops on circus arts, virtual tours of archaeological sites, as well as holding various entertainment shows. For children and adults.
An open tournament will be organized for circus lovers on the 18th, 19th and 20th of June at the Ibn Rochd Cultural Center in Mohammedia (Ben Arous).
The International Street Circus Festival in Tunis was created in 2018 by the association Paparoni Circus Which works to spread circus arts to the Tunisian public and the Arab region.
teciano