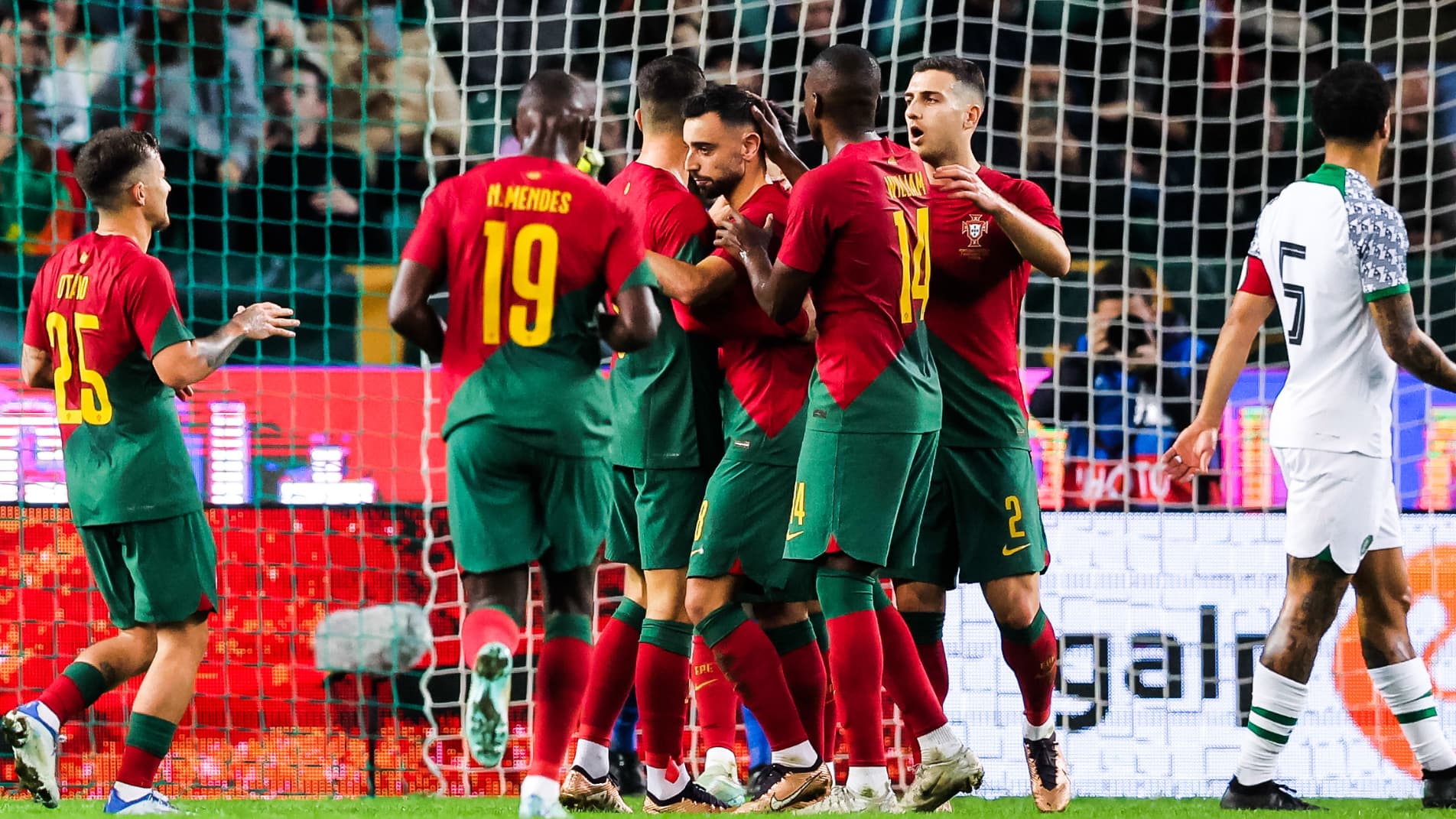 Before the start of the friendly match between Portugal and Nigeria (4-0), Amnesty International in Portugal distributed T-shirts in support of workers who died on construction sites in Qatar. But they ended up in the trash after a request that might come from the Portuguese Football Federation.
Portugal's victory over Nigeria on Thursday night (4-0) sent AI into a tailspin. And the organization issued a statement, on Friday, condemning the actions of the security men present at Jose Alvalade Stadium. On the occasion of the meeting, Amnesty International distributed thousands of T-shirts bearing the message "The Forgotten Team" (The Forgotten Team) in support of workers who died on construction sites in Qatar.
>> World Cup 2022: All news live
However, the vests resembling the yellow vests worn by the workers were confiscated at the entrance to the compound by the security men. According to AmnestySpectators were "forced to put their shirts on", while the shirts ended up in the trash.
"No respect for freedom of expression"
In its statement, the organization claimed that the security agents justified this action by "replying that they were following the instructions of the Portuguese Football Federation". Amnesty International Portugal has asked the FPF for clarification.
"We hope that all this was just a misunderstanding and that the Portuguese Football Federation can clarify or separate itself from this sad episode of disrespecting the freedom of expression of fans of our national team," said Pedro. Director of Amnesty International in Portugal.
Overzealous security guards?
call him Portuguese pressThe Portuguese Federation explained that the organization of the meeting, which is responsible for UEFA, was not informed of the initiative, and attributed this action to "a few security personnel who showed enthusiasm."
On the ground, the Portuguese have prepared the World Cup perfectly. After a final victory over Nigeria in the preparations, his teammates Cristiano Ronaldo, who was ill on Thursday, started the competition on November 24 against Ghana, before facing Uruguay (28) and South Korea (December 2).