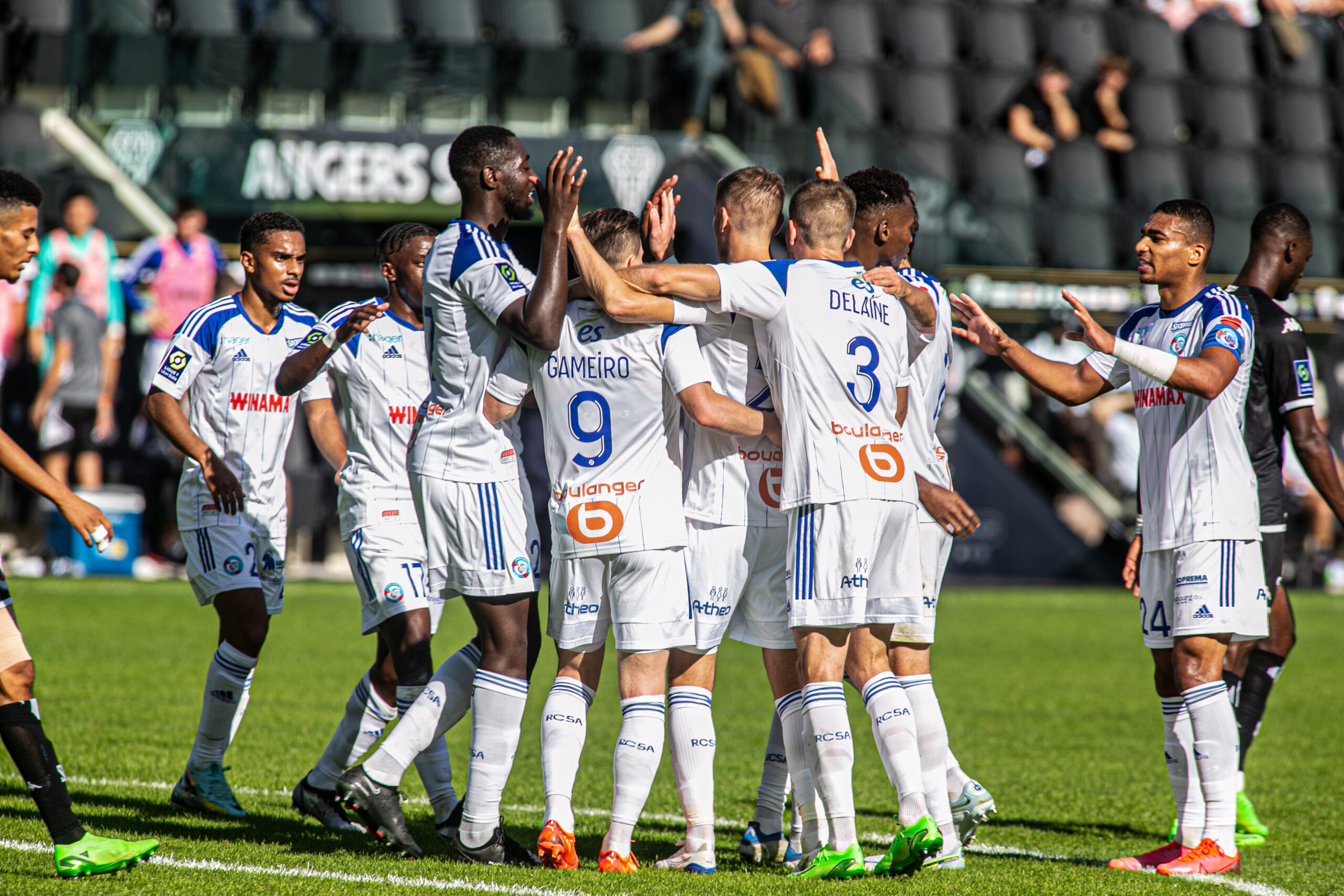 Julien Stéphan has invited 28 men to train in the south of Portugal, in Lagos specifically, to start on Tuesday, December 6th.
"The whole group leaves, we take everyone."On Monday afternoon, Julian Stefan retreated during the last training before departing for Lagos in Portugal, where the Blues will be staying for a week of training (from December 6 to 13). Apart from the world-class internationals Eiji Kawashima and Alexandre Dzeko, they are certainly left out with their selection, but who will be able to take advantage of a few days of rest, the Breton technician has gathered all his forces, even the injured (Nordin Kandil, Colin Dagba or Ibrahima Sissoko), for these days The seven are training where the sporting and tactical dimensions will permeate everyday life contestantswho will necessarily take advantage of this to consolidate the cohesion of their group to start on new rules when the tournament resumes (December 28 at Parc des Princes against PSG).
Many young people present
Coming in particular to join the professional group since it resumed on November 28, several youngsters from the Protectorate will travel to Lusitania. Midfielder Jordan Robinand, goalkeeper Alexandre Pierre, Haitian attacking midfielders Dani Jean and Friedler Christophe, as well as defenders Anas Nana and Francy Pobari, also headed to southern Portugal early Tuesday morning. In total, 28 boys, including three goalkeepers, are invited to this camp where the Alsatians will play two preparatory matches (the ninth against Vitesse Arnhem and the thirteenth against Feyenoord Rotterdam):
Matz Sils, Robin Reesser, Alexandre Pierre-Colin Dagba, Thomas Delain, Karol Vila, Lucas Perrin, Ronel Pierre Gabriel, Gerzino Niamsi, Maxime Le Marchand, Ismael Doucoure, Francy Boubary, Anas Nana, Jean-Eude Aholou, Adrien Thomasson, Dimitri Lenard , Sangin Persik, Janrisner Bellgaard, Habib Diarra, Ibrahima Sissoko, Nordine Kandil, Jordan Robinand, Friedler Christophe-Kevin Gameiro, Lippo Mothiba, Habib Diallo, Ludovic Ajurki, Danny Jean.
Absent due to the World Cup: Eiji Kawashima, Alexander Dzeko.