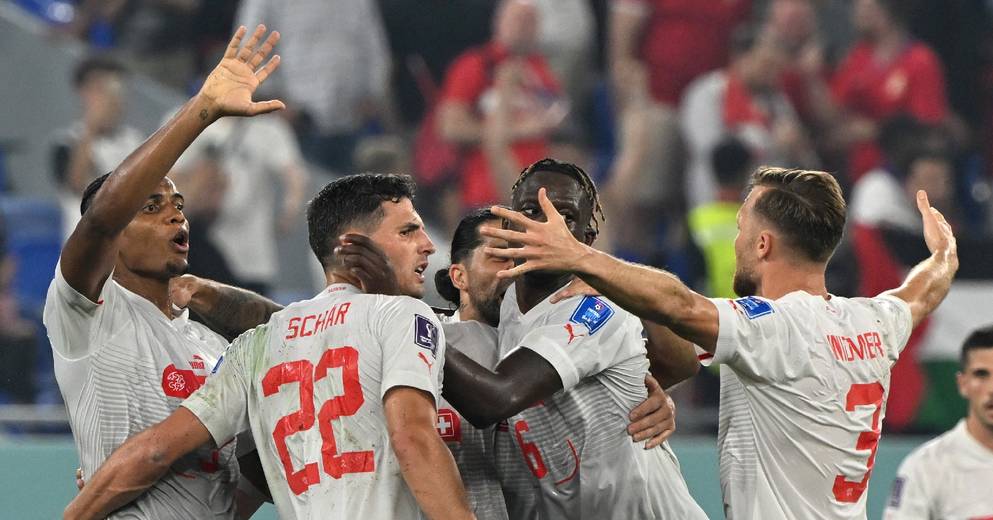 DOHA – Switzerland got the last ticket to the 1/8 World Cup finals by defeating Serbia 3-2 in Group G, which Brazil, who had already qualified, took first place on Friday in Doha.
The Brazilians, who finished the group stage with an irrational loss to Cameroon 1-0 with a substitute line-up, will face South Korea at 1/8. The Swiss will oppose Portugal.
The decisive match between the Swiss and the Serbs, brilliant at first, ended in a tense atmosphere.
In the 67th minute, Cameroonian-born Swiss striker Brill Embolo looked particularly angry after an exchange with Serbian players, including substitutes, who entered the field.
About ten minutes later, she launched into the stadium an appeal to "stop all lyrical and discriminatory gestures" without giving any official reason.
On the ground, Switzerland had to first block the attack of the Serbs that forced them to win, but it was she who opened the scoring through its star Shaqiri (20).
The Helvetians still crowded during the remainder of the first half, until they found themselves in the elimination center, and the Serbs qualified, after two goals from Mitrović (27) and Vlahović (35).
But Embolo equalized just before the break (44), then Freuler put his team ahead when they came back from the locker room (48). The Serbs continued to push in vain in a late match, which was punctuated by fresh clashes between the players.
In the other match, the Brazilian substitutes, including Dani Alves, who at times became the oldest player to be sent to a Seleção squad in World Cup finals at the age of 39 and was promoted to captain, lost with a late goal from Aboubakar in extra time.
Brazil had already qualified ahead of the match and still finished first in the group, while the Cameroonians' exploits only allowed them to overpower the Serbs to finish in a disappointing third place.