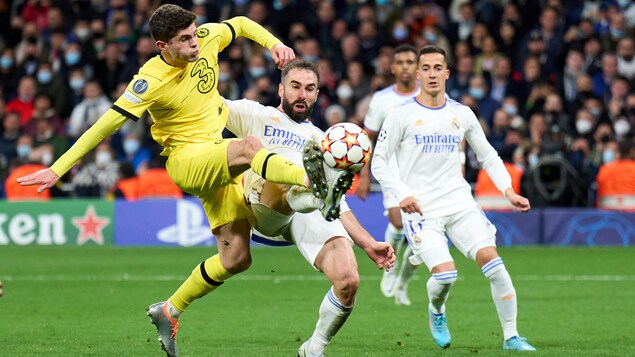 The draw, on Friday, ensured that Real Madrid coach Carlo Ancelotti would meet again with his former club, who had left the 2022 edition with a goal in overtime signed by Karim Benzema.
This time, the first leg between the last two Champions League winners will be played in Madrid, rather than London, on either April 11 or 12.
Manchester City coach Pep Guardiola will also return to one of his former teams. The English champions will face Bayern Munich, who have won each of their eight matches in European competition this season, and who will play their first meeting abroad.
The winner of the match between City and Bayern will find the winner of the match between Madrid and Chelsea in the semi-finals.
The other part of the table is dominated by Italian clubs. The Milan derby is possible in the semi-finals.
Milan will first face Napoli, who will be in the quarter-finals of the Champions League for the first time. The first leg will be played in Milan, at the legendary San Siro stadium.
For his part, Inter Milan will start his series of goals at home and away with a total of goals in Benfica, and return to Portugal, where he knocked out Porto in the round of 16.
The Italian team will be in the quarter-finals of the tournament for the first time in 12 years, while AC Milan will end an 11-year drought.
Six former champions who won a total of 34 titles in the tournament's 68-year history are still in contention. Only Napoli and Manchester City have yet to claim the European crown.
The first matches will be shown on April 11th and 12th, then rematches will be played a week later. The final is scheduled to take place on June 10 in Istanbul, Turkey.