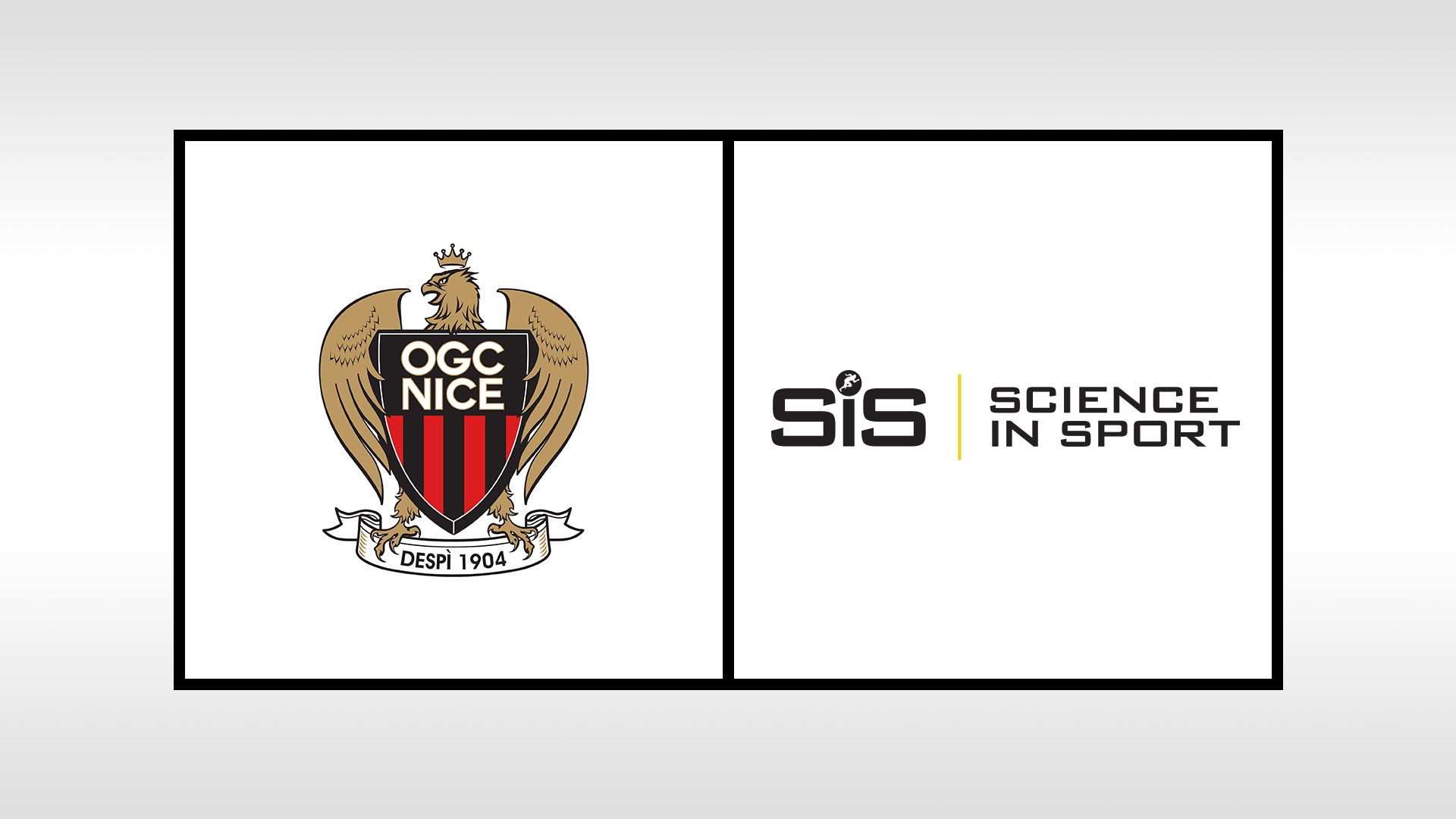 Science in Sport (SiS), the leading brand of performance nutrition, has announced that it will become the Performance Solutions Partner of OGC Nice.
This new partnership comes at an opportune time in terms of the club's development, particularly from a performance point of view. He will see the Science in Sport team play a vital role in executing the club's performance nutrition strategy.
As a trusted partner to over 330 professional athletes and teams worldwide, this two-year partnership will see the Science in Sport team work closely with the OGC Nice team, developing their nutritional strategies and product selection, in the pursuit of optimal performance and recovery. .
At the heart of this partnership, Scientific Director Professor James Morton and the Science in Sport team provide individual fueling strategies for all players, as well as support and education for the entire team on the importance of nutrition in all aspects of the game. The creation of tailor-made products for individual team members will also be managed through a very close working relationship with the Science in Sport Performance Solutions team.
"It's a pleasure to work with the OGC Nice team"says Professor James Morton.
"We have shown over the years the importance of nutrition strategy in unlocking the performance potential of athletes, and have worked with some of the best elite teams and some of the best athletes in the world, including INEOS Grenadiers. I speak on behalf of the entire SiS team to say how much we look forward to working with the team at OGC Nice And I can't wait to see how a rigorous nutritional strategy translates into results in training and competition.
Laurent Bessiere, Director of Performance at OGC Nice, said: "In order to compete with the best in the world, our players must consistently perform at their best, and recovering between matches is vital. It can be quite challenging, with matches coming up in busy periods, combined with long hours of travel."
Mr. Bassiri continues: "Science in Sport's support will be invaluable to us, as it will allow our players to benefit from a personalized nutritional approach, with advice on how best to incorporate it into their daily routine to get the most out of it. We look forward to joining forces with the Science in Sport team and working closely with the Solutions team performance throughout this season and beyond."
To learn more about Science in Sport Plc, visit www.sisplc.comTo purchase a wide range of products, visit www.scienceinsport.com.
About science in sports
Science in Sport plc, based in london, is a leading sports nutrition company that develops, manufactures and markets innovative nutritional products for professional athletes, sports and fitness enthusiasts and the fitness community.
The company owns two well-regarded brands: PhD Nutrition, a premium protein brand aimed at sports and gym enthusiasts, and SiS, a premium brand among elite athletes and professional teams competing at the highest level in endurance sports.
Founded in 1992, SiS has a core line of gels, powders and bars focused on nutrition and recovery and launched the world's first isotonic energy gel.
SiS is the official sports nutrition supplier for more than 330 elite teams and athletes worldwide, including the INEOS Grenadiers, Tottenham Hotspur, Milwaukee Bucks, British Rowing and USA Triathlon.
SiS supplies over 100 professional soccer clubs in the UK, Europe and the USA, including MLS champions NYCFC.
SiS is the Official Partner of the New York Road Runners, and the Official Gel Partner of the TCS New York City Marathon.
---