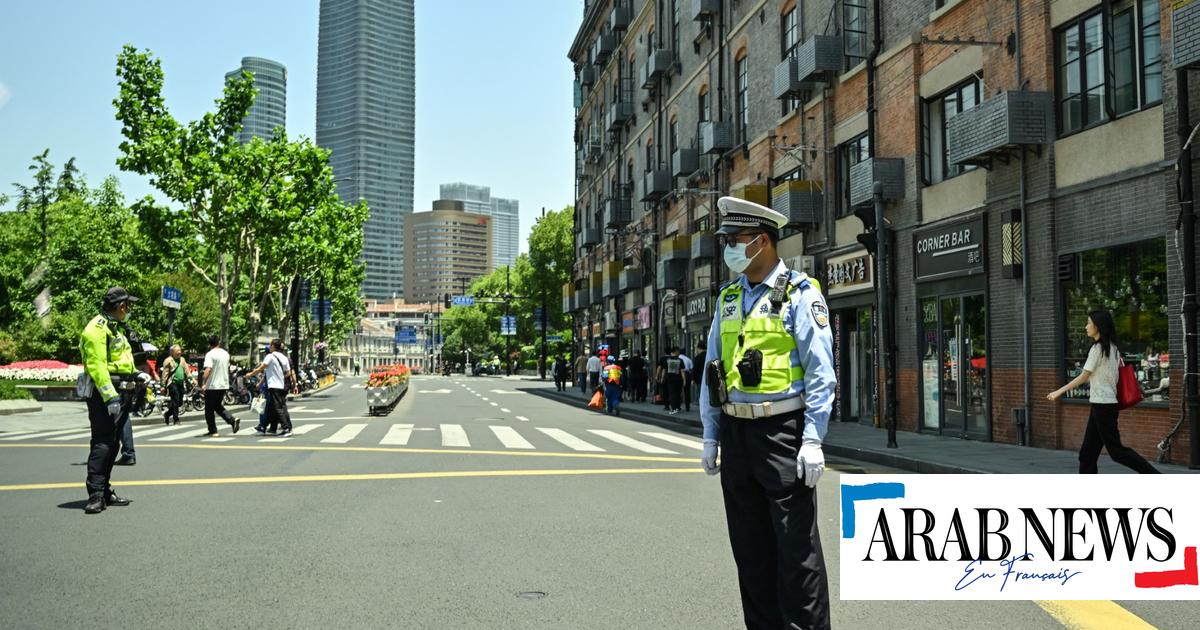 BEIJING (Reuters) – Chinese President Xi Jinping on Wednesday promised visiting Russian Prime Minister Mikhail Michustin his "strong support" on "core interests" and called for "strengthening" economic cooperation with Moscow, which has been hurt by Western sanctions.
China and Russia, former rivals during the Cold War, have strengthened their diplomatic and trade ties for a decade, a trend that has accelerated since Russia's invasion of Ukraine.
Beijing claims to be neutral in the conflict, and calls for respect for the sovereignty of states, but it has never condemned the military operation carried out by Russian President Vladimir Putin since February 2022.
Mikhail Mishustin is the highest ranking Russian official to visit China since the beginning of the invasion. Upon his arrival in China on Monday, he met his counterpart Li Qiang and the Chinese president in Beijing on Wednesday.
"China is ready to continue firm mutual support with Russia on issues of fundamental concern to each other," Xinhua news agency quoted Xi as telling his host.
Beijing often uses this ambiguous formulation in the context of bilateral meetings with foreign leaders and often refers from the Chinese side to the question of Taiwan.
Xi Jinping also called for "strengthening coordination in multilateral forums such as the United Nations, Shanghai Cooperation Organization, BRICS and G20," according to Xinhua.
Xi said China and Russia should "raise cooperation in various fields to a higher level," calling for "advancing the level of economic, trade and investment cooperation."
"illegal"
Earlier Wednesday, Mikhail Mishustin welcomed to his Chinese counterpart Li Qiang bilateral relations at an "unprecedented level" during a meeting in the ancient Hall of the People in Beijing.
"They are characterized by a mutual respect for each other's interests, a willingness to respond together to challenges associated with growing turmoil in the international arena and the pressure of illegal sanctions from the collective West," he said.
China is Russia's largest trading partner, with trade reaching $190 billion (€176 billion) in 2022, according to Chinese customs.
Li Qiang noted that the trade volume has already reached $70 billion (€64 billion) in the first four months of the year – an annual increase of more than 40%.
"The volume of investment between the two countries continues to increase. Major strategic projects are also progressing steadily," said the Chinese premier.
Mikhail Mishustin is accompanied by several senior Russian officials, in particular the Deputy Prime Minister in charge of energy, Alexander Novak.
poutine guest
China last year became Russia's biggest energy customer, allowing Moscow, under Western sanctions linked to the war in Ukraine, not to see its gas exports collapse.
Alexander Novak said that Russian energy shipments to China will increase by 40% in 2023, according to Russian news agencies.
According to analysts, China, given its economic and diplomatic heft, now has the upper hand in its relationship with Russia, a growing imbalance as Moscow's international isolation grows.
The leaders of the two countries have come together "more because of shared grievances and fears than because of common goals," says Ryan Haas, a fellow at the Brookings Institution think tank in the US.
"They resent and feel threatened by Western leadership in the current international system and believe their countries should be given more respect in cases where their interests are at stake."
In February, the Chinese government published a document that called for a "political settlement" of the Russian-Ukrainian conflict and for respect for the territorial integrity of all countries – including Ukraine.
At a summit in March in Moscow, Xi Jinping invited his counterpart, Vladimir Putin, to come to Beijing.