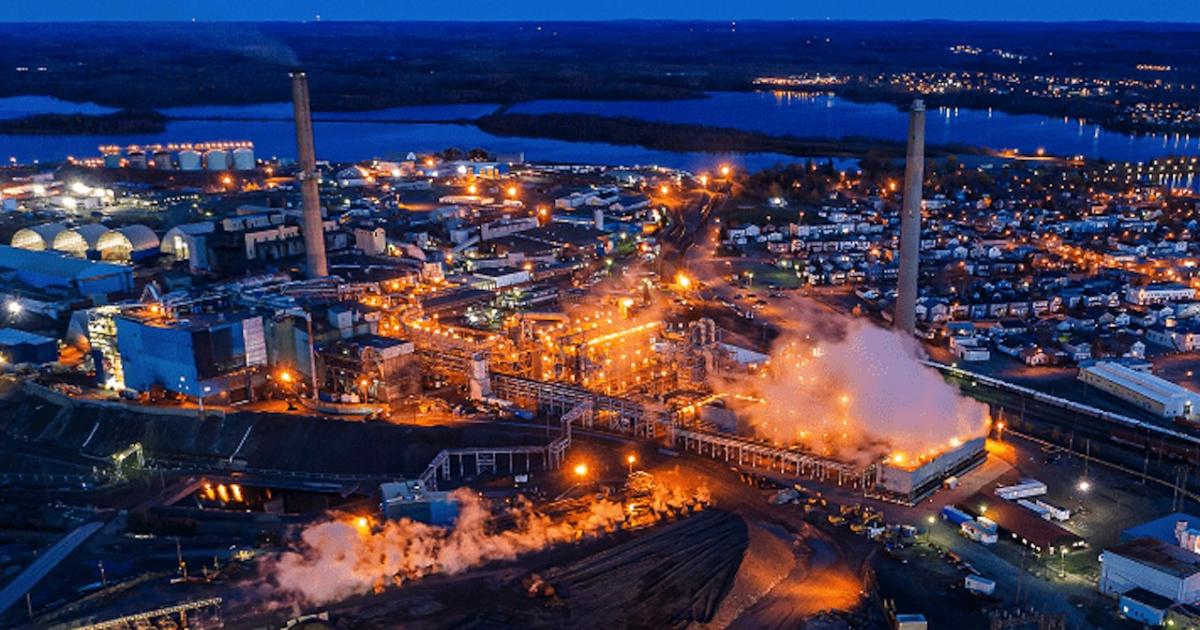 In this presentation, we told you about poor air quality in Limoelo, a province of Quebec, where residents breathe nickel-infused air due to the proximity of a waste incinerator and port activities. A similar scenario in Rouen-Noranda: a copper smelting plant and metal recycling, the enterprise, which was built in 1927 at the site of the Noranda mine, releases into the air various metals (nickel, copper, lead, etc.), sulfur dioxide, arsenic, sulfuric acid …
In 2020, the National Institute of Public Health of Quebec presented a study project on lead, cadmium and arsenic impregnation in young children in the Notre Dame region. The regional public health department is currently developing an opinion with recommendations, regarding the plan presented by the Horne Foundry: A Plan to Reduce Emissions, in the context of renewing its ministerial mandate. However, the reductions involved could take years.
How did we come to this? Isabelle Bourgogne talks about it with
Some journalist colleagues have advanced that "the worst air quality in Quebec is in downtown Rouen-Noranda," based on figures on air quality in 17 urban sectors, released by the Ministry of Environment and Climate Change. What should we think?
However, it is not the only polluted factory in Quebec. What distinguishes the Horn Foundry? Is this an exceptional or general situation?
For 30 years, various vital monitoring campaigns have been monitoring emissions from the smelter and trying to assess their consequences for the health of Notre Dame residents, especially children. By the end of the first study, in 2018, researchers found a four-fold higher concentration of arsenic in the children's nails and four times higher than the group from the nearby town of Amos to which they were compared.
Already in 2004, eleven interdepartmental experts recommended a limit of 10 ng/m3 (ng per cubic millimeter) and the foundry is adopting a plan to reduce it to 3 ng/m3. Currently there is a promise to reduce it to 15 ng within 5 years. What can we expect from the government's decision expected this fall?
++++++++++++++++++++++++++++++++++++++
I vote for science Broadcast on Mondays at 1 pm on the five regional stations of VM . Radio. Managed by Isabelle Bourgogne. Look for this offer: Isabelle Bourgogne. You can also listen to us, among others, on CIBO (Senneterre), CFOU (Trois-Rivières), CIAX (Windsor), and CHOM (Toronto).
On this page you will find links to shows from previous seasons. You can also follow us Twitter and on FB.
Photo: Ruan Noranda/Glencore