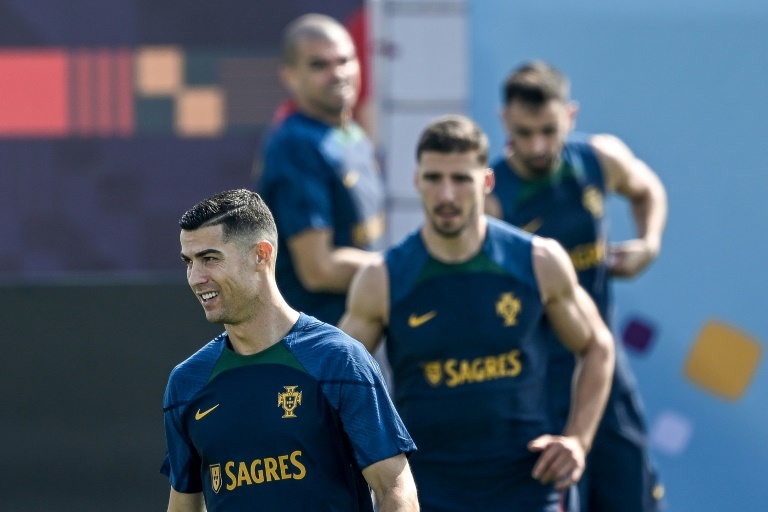 From what I saw in training, It's in great shape"It's not a problem at all that worries us," said the Portuguese midfielder, when asked about Ronaldo being used a little this season in Manchester.
"We know we can work well together so that people stand out. If we do well, he will stand out", he added.
Ronaldo, who was absent from the last preparatory match against Nigeria (4-0) on Thursday evening in Lisbon due to gastritis, He returned to training on Saturday for the Portuguese's first training session in Qatar. Sunday morning, he was again present in the middle of the 26th Portuguese, in the first full training under the orders of coach Fernando Santos.
sRonaldo, 37, was on the bench This season at Manchester United and started only four matches in the Premier League (in total ten league matches).
Like all his teammates this week, Ruben Nevis In front of the press, he worked to reassure the fact that the "controversy" sparked by Cristiano Ronaldo's scathing remarks against his club had not disturbed the Portuguese World Cup.
"I don't think there is any controversy in the dressing room. There is more controversy outside and in the media than in the dressing room. We are 100% focused on the World Cup"There is an extraordinary atmosphere in the national team," said the midfielder from Wolverhampton.
Portugal will start their competition against Ghana on Thursday. The Portuguese, favorites in Group H, will face Uruguay (November 28) and South Korea (December 2).