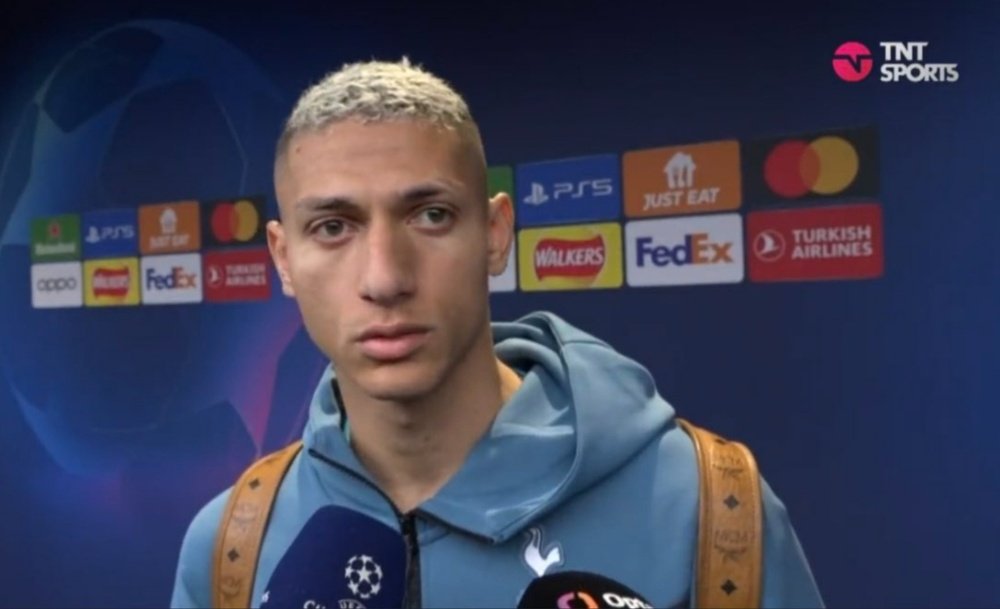 Tottenham player Richarlison is part of the list of three players selected by Real Madrid to replace Karim Benzema at the Santiago Bernabéu.
According to Mundo Deportivo, Kylian Mbappe (Paris Saint-Germain) and Goncalo Ramos (Benfica) are the other two players on the list of candidates to succeed Benzema at Real Madrid.
Benzema's contract with Real Madrid expires at the end of the season.
The Ballon d'Or winner is expected to have a short-term contract as a minimum.
However, should Benzema not renew his contract, or even for the future, Real Madrid have kept a ready-made roster that includes the likes of Richarlison, Mbappe and Ramos.
Richarlison has failed to impress Tottenham this season. The Brazil international has scored just two goals and provided four assists in 26 games for Antonio Conte's side since the start of the season.
Paris Saint-Germain has been linked with Mbappe's move to the La Liga champions this summer, but the French international has decided to stay at Paris Saint-Germain.
Meanwhile, Ramos emerged during the Qatar 2022 World Cup. The Portuguese international scored a hat-trick against Switzerland in the round of 16.
Translator with www.DeepL.com/Translator (Free version)
advertisement