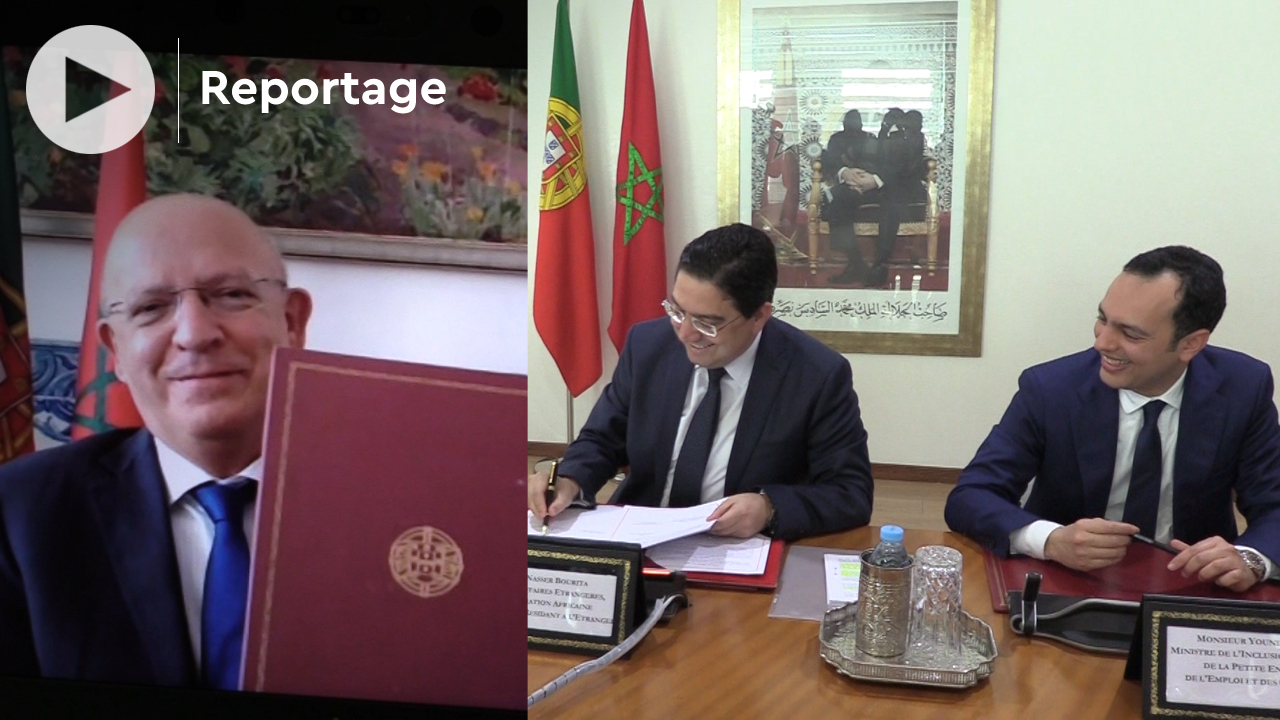 A legal framework governing the development of a regular workforce has just been established between Morocco and Portugal with the signing, on Wednesday 12 January 2022, during a video meeting, of a bilateral agreement between the Minister of Foreign Affairs, Nasser. Poretta and his Portuguese counterpart Augusto Santos Silva.
This agreement comes within the framework of the development of cooperation between Morocco and Portugal, which is already dense and diversified in the political and economic sectors. The regular migration agreement that will make it possible to bring in Moroccan workers, especially agricultural workers, aims to respond efficiently to the growing demand for Moroccan workers and take advantage of the job opportunities available in the Portuguese economic fabric.
The agreement will soon enter into force through the National Agency for the Promotion of Employment and Skills (ANAPEC) and its Portuguese counterpart, IEFP (Instituto do Emprego e Formação Profissional – Institute for Employment and Training), under the supervision of the government authorities of the two countries, it has been identified. The agreement also aims to "set the procedures for admission and residence of Moroccan nationals to practice a professional activity in Portugal".
The two parties also agreed, under the terms of the agreement, to implement the provisions relating specifically to "the process of selecting and employing workers as well as general conditions of work, training, family reunification, social security and taxes." It should be noted that Portugal has already signed a similar agreement with India.
"This is an important agreement between Morocco and Portugal aimed at recruiting citizens, men and women, in this country under appropriate conditions," Younes Skouri, Minister of Economic Inclusion, said during the signing. Small business jobs and skills.
"Through this balanced agreement, we have obtained suitable working conditions, particularly with regard to health and social issues, through the application of the same benefits enjoyed by the Portuguese workforce," the minister stressed. However, the latter did not specify the date of entry into force of this agreement, nor the number of workers who are invited each year to immigrate to Portugal, nor the sectors that will benefit from it.
On the other hand, Minister Nasser Bourita and his counterpart Augusto Santos Silva agreed to discuss ways to enhance economic cooperation during the upcoming meeting of the Joint High Commission for Bilateral Cooperation.