As part of the Franco-Portuguese cultural season organized by the Institut de France, Curator Miguel Amado was invited to Nantes To arrange imaginary community. Visible until June 5, 2022 time Pays de la Loire fracThis gallery represents a uniquely Portuguese art scene, where five artists engage with the history of their country as well as the history of France.
Exhibition title imaginary communityInspired by a book by sociologist Benedict Anderson, it brings us back to the idea that beyond the concept of the state, it is networks and exchanges that truly enrich our (modern) lives. It made a sensitive discovery in this gallery as the artists, whether based in Portugal or not, developed a complex relationship with their country of origin and identity. Problems that, far from being confined to the national context, go beyond their sole framework to affect those of France, Europe or even further afield.
All artists, during their journey, have experienced something that came in France to spark their interest in the birth of a new work. So, at the wheel of his car, Sergio Carrona He left his home to reach Carquefou, where his path crossed numerous caves and prehistoric sites in Portugal, France, and Spain. Fascinated by the forms of nature and the use we make of them, he collects rocks and wood and also constellations, encounters and impressions. The full experience of the journey he writes in the form of a poetic installation. Old symbolism is at work here, but it's very different from Rita Sobral Campos. Passionate about speculative imagination, she discovers it in the frescoes of Luca Signorelli As in the capitals of the Abbey of La Sauve-Majeure homosexual impulses, particularly in representations of the Last Judgment. Suffering over ecstasy opens the door to new subversive stories.
Narratives that abandon photography in all exhibits in favor of abstraction, sound, documents, and plants. It is for Monica de Miranda Its audio archives feature various readings of the committed texts, including excerpts from the 1961 Casablanca Conference against Portuguese Imperialism. A story that implicitly evokes the story of France in Algeria. Looking at the cultivation of the Portuguese colonists as the impoverishment of African soil, which leads to problems of erosion, the land becomes a precious material for the artist who uses it as a symbol of struggle and renewal.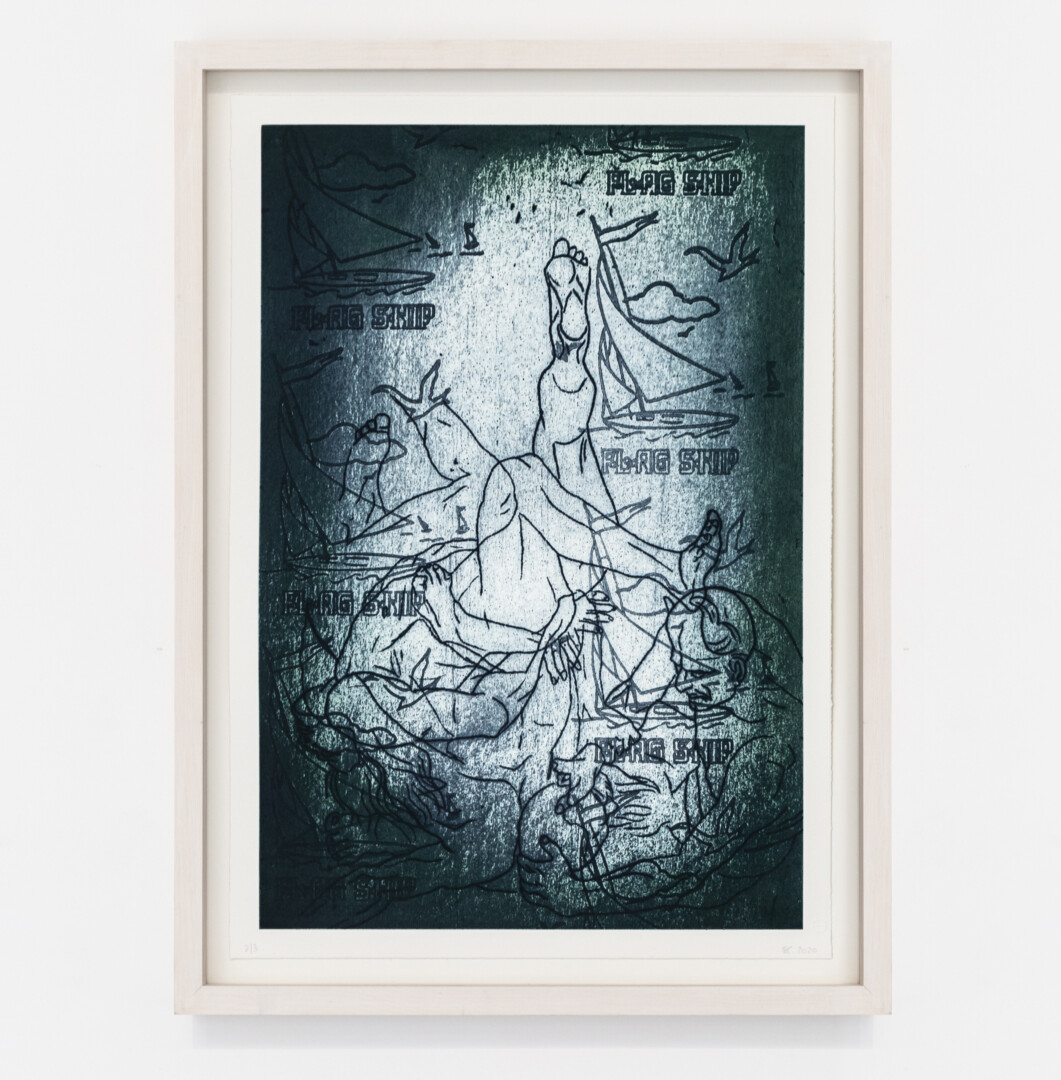 Unlike previous artists, the duo Musa Paradisiaca I came for a short and intense period of interviews in France, before returning to work in the studio in Portugal. nicknames topiary dream, these logs are cut like those fancifully pruned shrubs in French gardens, aptly called topiary. Then the hallucinogenic soundtrack of the interviewed Nantes residents haunts the show four times a day, like the B side of vinyl.
Since the Carnation Revolution and the fall of the Salazarite regime in 1974, the Portuguese cultural landscape has evolved significantly. Her new generation of artists has gone beyond modernity and its formal questions in favor of problems of society, culture, identity and history. Since then, Frac offers a unique insight into this young creativity not to paint a portrait of Portugal, but to question our shared history. A difficult legacy at times sheds an indispensable light on our times.
useful information
exhibition imaginary community It will be visible until June 5, 2022 at the Frac des Pays de la Loire at 21 Quai des Antilles 44200 Nantes.
Open from Wednesday to Friday from 1 pm to 6 pm and from Saturday to Sunday from 1 pm to 7 pm. Closed on Mondays and Tuesdays.
Tel: 02 28 01 50 00