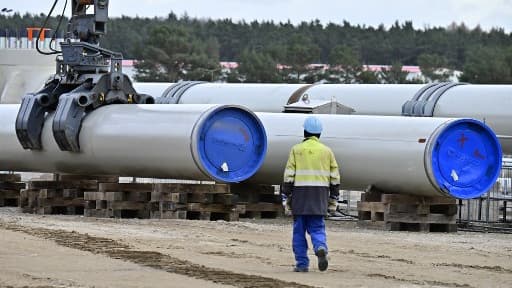 The Portuguese Prime Minister on Friday welcomed the gas pipeline project linking Portugal with Central Europe mentioned the day before by German Chancellor Olaf Schulz.
Portuguese Prime Minister Antonio Costa on Friday enthusiastically welcomed statements made the day before by German Chancellor Olaf Schulz. The leader had called for the construction of a pipeline linking Portugal with Central Europe in the context of an energy crisis caused by the war in Ukraine.
This gas pipeline is a "priority" for Portugal and Olaf Schultz's position "reinforces pressure on European institutions" to push this file forward, Antonio Costa told the press.
The German chancellor said on Thursday that Europe "significantly" lacks connectivity between the Iberian Peninsula and Central Europe, passing through France, which would help "relax and ease the supply situation" for gas.
Towards energy independence for Europe?
Confirmed by Antonio Costa, whose country owns, in Sines (south), a major deep-sea port with terminal gas.
The gas pipeline project between Catalonia (northeast Spain) and southeast France was launched in 2013, and then abandoned for lack of agreement, particularly with regard to its real financing and support from France. According to the Portuguese head of government, Paris opposed it because of its "environmental impact".
Envisioned green hydrogen transport
The Portuguese Prime Minister specified that such infrastructure could in the future transport green hydrogen. He also put forward the idea of ​​an alternative project to build a pipeline connecting "Spain directly to Italy".
Pending the implementation of these projects, the head of the Portuguese government indicated that the port of Sins, located about a hundred kilometers south of Lisbon, could be used as a logistics platform "to accelerate the distribution of LNG in Europe" and thus "reduce congestion in northern European ports".
In 2016, the port of Sens received its first shipments of US natural gas to the European Union.