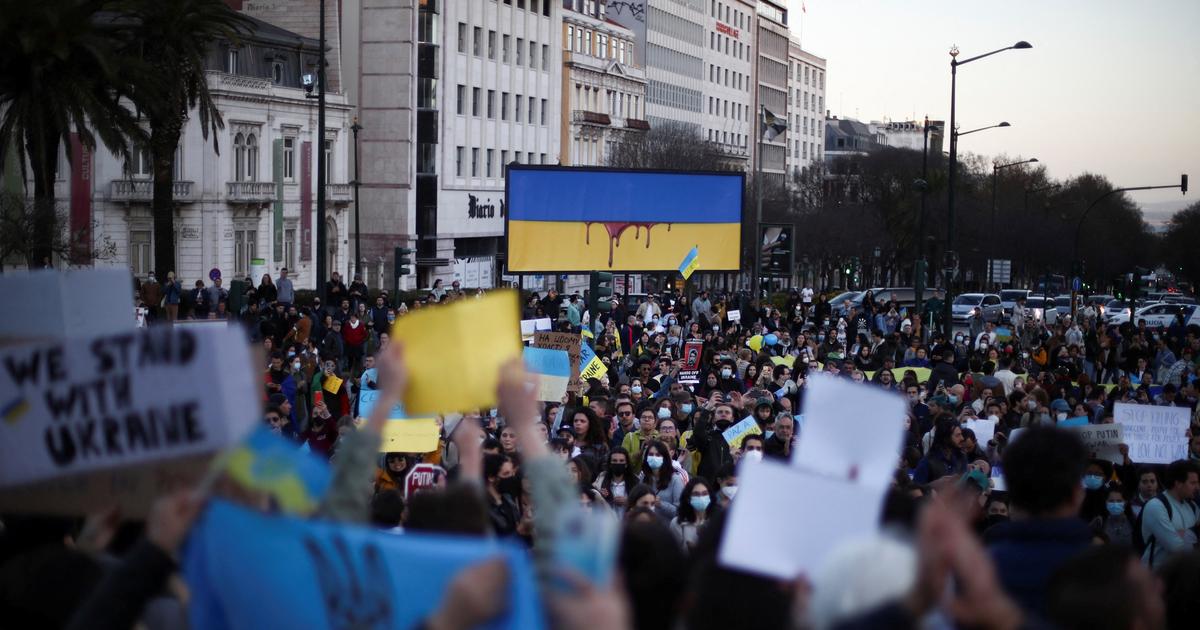 Portugal will simplify the procedureswelcome and mergeThe Portuguese government announced on Tuesday that Ukrainian refugees are fleeing their country due to the Russian-led invasion.
Read alsoMubasher – War in Ukraine: The Russian army requests the evacuation of civilians in Kyiv who live near the infrastructure of Ukrainian intelligence
Once in Portugal, these refugees will receivespecial permissionInterior Minister Francesca van Donem explained during a press conference at the conclusion of the extraordinary Cabinet meeting, "which will allow their situation to be resolved quickly. This regulation will automatically give them access to the tax number, social security number, health services, assistance in finding housing and the possibility of work. These measures will be in place. The effect is for an initial period of one year, but it can be renewed.
29,000 Ukrainians are currently in Portugal
An internet portal that aims to help refugees in their search for work has been launched and already has more than 2,000 advertisements in the transport, tourism and construction sectors. They will be able to take advantage ofGlobal integration and nationwide cross-borderLabor Minister Ana Mendes Godinho confirmed. The number of refugees who can come to Portugal will be determined in the European framework, but the country has "The ability to adapt an individual's responseGovernment spokeswoman Mariana Vieira da Silva noted the situation.
"We know Ukrainian society well, which will certainly contribute to their successful integration.On Monday evening, Foreign Minister Augusto Santos Silva recalled the arrival of the first return flight to Lisbon, carrying 38 Portuguese and Ukrainian Portuguese. About 29,000 Ukrainians currently reside in Portugal. The Portuguese government also announced sending military aid to Ukraine. Ukrainian President Volodymyr Zelensky thanked Portugal during a telephone conversation on Sunday with his counterpart Marcelo Rebelo de Sousa.