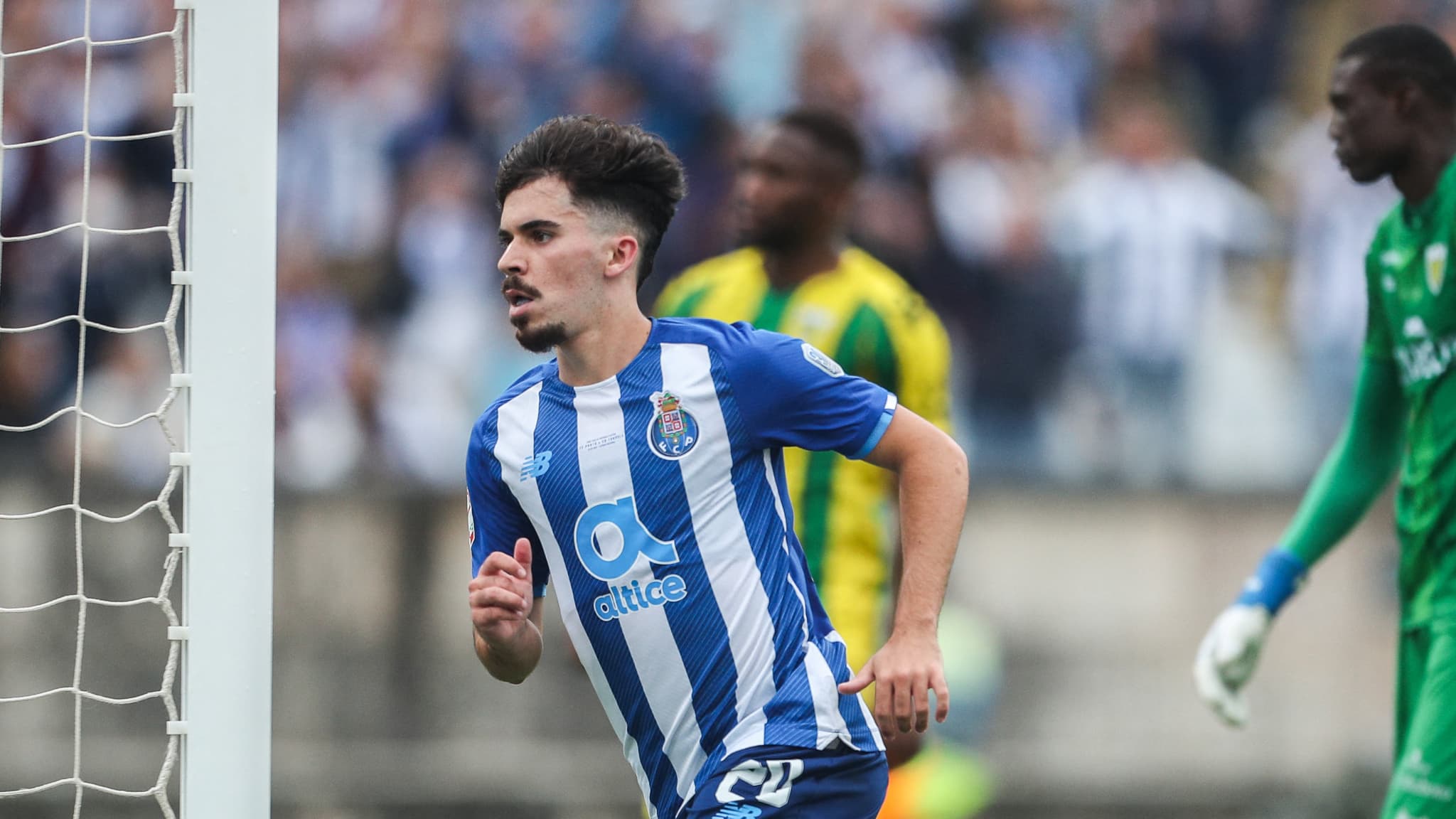 As reported by daily A Bola, PSG are closely following the Porto Vitenha midfielder, who is 22 years old. The amount of the release clause is 40 million euros.
Will Vitinha be the next solid block to leave the Portuguese league? According to Portuguese daily A Bola on Friday, PSG is part of the list of "several top European clubs" (including Manchester United) interested in the FC Porto midfielder.
According to RMC Sport, Paris Saint-Germain is already following the 22-year-old's situation closely. His contract until 2024 with Dragons is locked with a 40 million release clause that was stuck during his last extension so far, in November 2019. And to believe the recent statements of its president, Pinto da Costa, FCP does not intend to leave any lower.
>> Live transfer window
Porto does not want to sell less than 40 million
"We have received a concrete offer of a substantial sum for Vitinha which we have not accepted, and we are counting on his release clause. This is the only way to take the player," the Porte chief said on Wednesday. Convenience proponents easily, the suggestion was high but short of a paragraph. If someone comes with a euro less than the condition, the player will not leave."
A position meant to reassure Sérgio Conceição who, in the face of the harsh economic reality of Portuguese and European football, sees, like all his rivals, the departure of his best elements during each transfer window. The latest was Fábio Vieira, whose club Porto formalized the sale to Arsenal on Friday for €35m (and €5m in bonuses).
Appearing for the first time in the selections
The author of 47 matches (four goals, four assists) with Porto, Veter Machado Ferreira – his real name – was the fifth most used player by Conceicao in 2021-2022. An exercise in which he confirmed that he is one of the technical leaders of his team. To the point of honour, last March he made his international debut for Portugal – two more have since been added.
At just 22 years old, his record shows two Portuguese Ligas, two Portuguese Cups or even a Youth League, growing up in 2019 alongside Diogo Costa, Fabio Vieira, Joao Mario or Fabio Silva. The latter was sold in September 2020 to Wolverhampton for €40 million, the most expensive player ever sold "Made in FCP". PSG – who are considering other avenues for the job – would they be willing to equal this record?