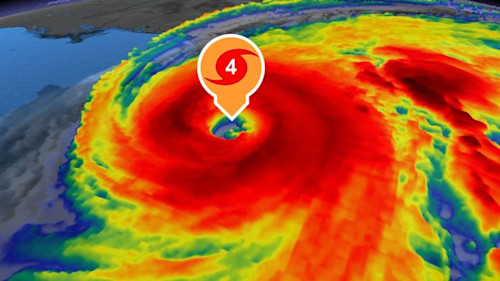 ---
Ian hits the ground
Naples. The houses are moving pic.twitter.com/nFVY9oP1y4

Naples. Houses are moving reallyryanbush (new account) on Twitter: "Naples. The houses are moving pic.twitter.com/nFVY9oP1y4/Twitter"

– reallyryanbush (new account) (reallyryanbush) reallyryanbush (new account) on Twitter: "Naples. The houses are moving pic.twitter.com/nFVY9oP1y4/Twitter"
At 3:05 p.m. Hurricane Ian officially made landfall in Florida. The storm hit the Cayo Costa region with a Category 4 force, with winds of 240 kilometers per hour. Its surface pressure was 940MB. Even if the intensity of the cyclone decreases over the next hours, it will cause severe damage. It currently affects a large part of Florida given its size.
Flood
Heavy rain is expected from the Keys region to northern Florida. Even the Carolinas can receive large amounts of rain. It is expected to reach 500 mm. These accumulations can cause flash floods, floods, and landslides.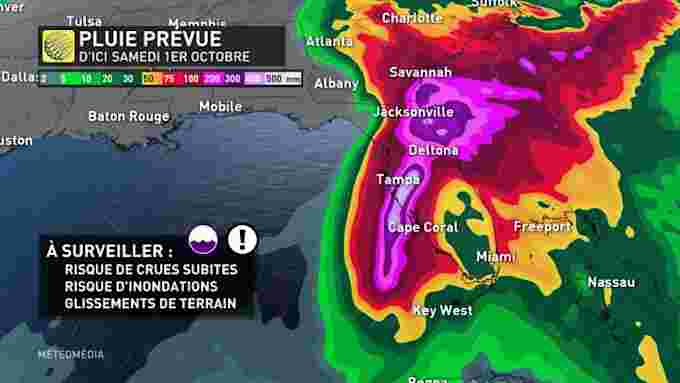 twice instead of once
Ian's trajectory will take him back to the Atlantic. After dumping massive amounts of rain, the storm is expected to move into the Carolinas. However, the wind will decrease. Models don't expect the storm to affect Quebec, except for an overcast cloud this weekend, in a worst-case scenario.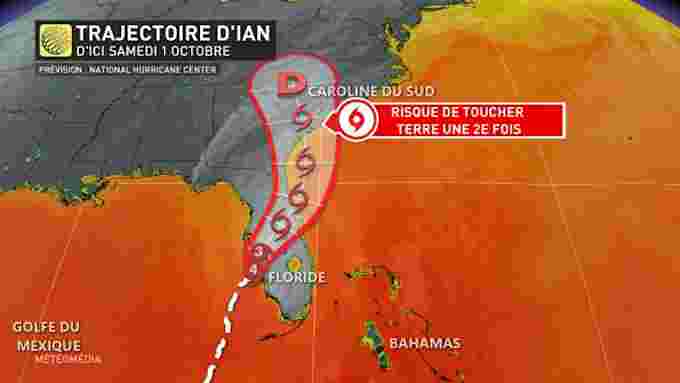 ---
See also: Florida drowned in Ian