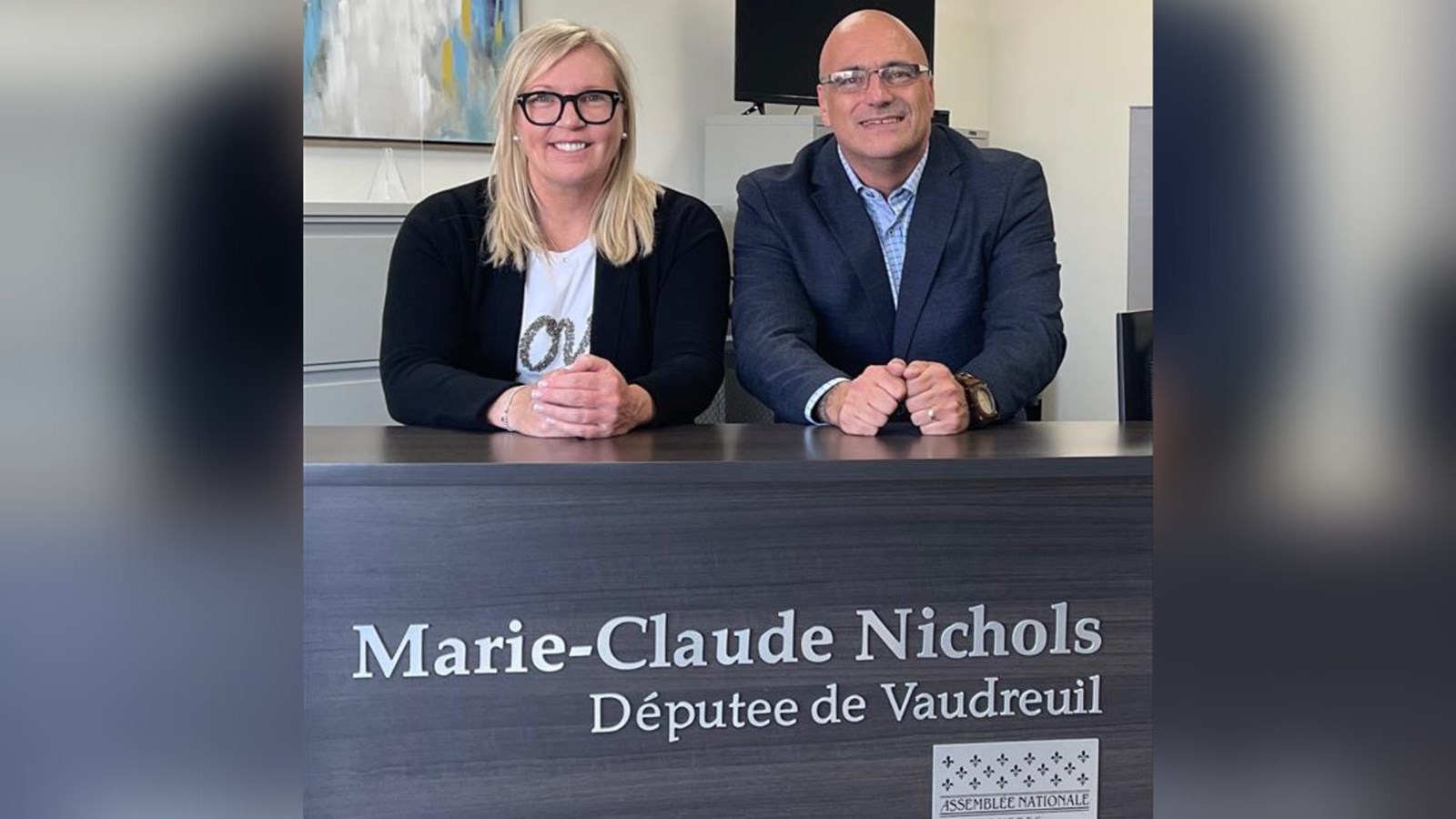 From journalism to politics
On the eve of the start of the forty-third session of the Legislature, the MNA office team of Vaudreuil, Marie-Claude Nichols, will be able to count on a new member to improve the various services provided to citizens, organizations and municipalities.
Hence, Mr. Steve Soffey will hold the position of District Office Manager. Coming from the media field, Mr. Sauvé has been a journalist for 11 years. With his experience, he has had to deal with various political and regional issues, which is a great asset for his position within our team.
"Steve's skills and experience perfectly complement those of the team already in place. We are very excited that he has agreed to join us in order to help us carry out our missions for the benefit of our residents," Refers to Marie-Claude Nichols, MNA for Vaudreuil.
"Being someone who loves to help the people I meet, I know full well that I will be able to thrive in my new role. Whether it is projects that touch one's nationals or major riding profiles, I intend to provide all my knowledge as well as the efforts needed to make progress. Positive in the tasks assigned to me.Steve Sauvier states.
Also to read

Marie-Claude Nichols is sworn in at the National Assembly

"It was a real roller coaster of emotions." – Marie-Claude Nichols