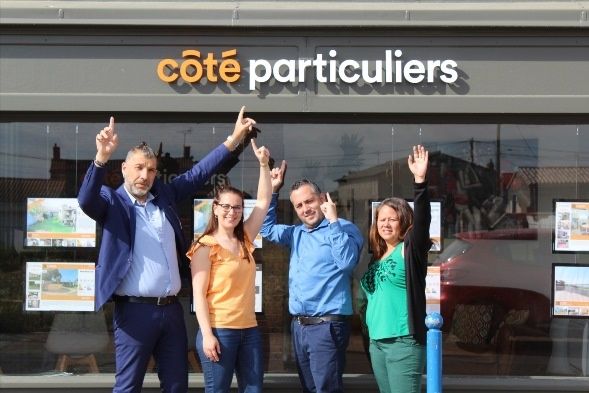 The network of local real estate agencies continues to expand by creating new locations. Recently, a new agency was born in Vendée, in L'Aiguillon-sur-Mer.
Côté Particuliers is expanding its network
Founded in 2008, single side It is a national group of more than 120 real estate agencies in France. Proximity, Digital, Transparency and Adjusted Fees, these are the pillars of the brand! The Côté Particuliers brand is aimed at all customers. From Nice to Arras, via Rodez, the promise of "real estate at its fair value" is attracting more and more French individuals.
In May, a new agency for Côté Particuliers began its activity in the town of L'Aiguillon-sur-Mer. Under his leadership, Mehdi Chantikhari who wanted to establish his own company under the auspices of the Côté Particuliers network, having had his first experience in this field.
The brand is recruiting new candidates
The network is looking for new candidates from all walks of life:
Experienced Non-Real Estate Professionals: Traders, Executives or Engineers from all fields.
Experienced real estate professionals: independent real estate agents, negotiators, real estate agents, property managers, etc.
Note that the creation of the Côté Particuliers agency requires a personal contribution of 20,000 euros!
Advantages of Côté Particuliers
Support at every stage of the project,
Proven know-how and innovative method since 2008,
A brand that puts the customer at the heart of the business,
A trademark license agreement is more flexible than a franchise agreement,
All the advantages of belonging to a national brand within the framework of a fixed fee.
Patrick Rockert