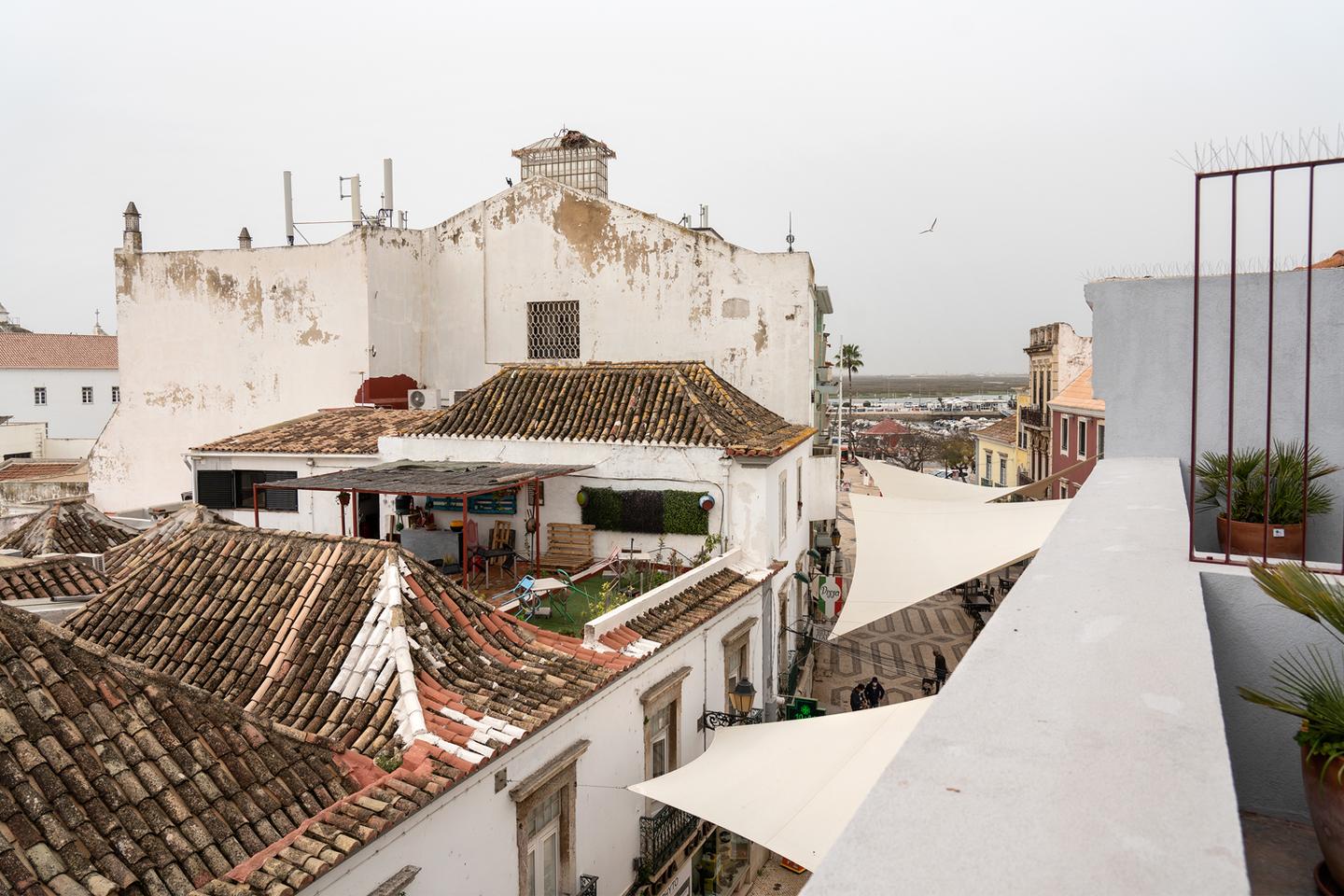 SelectionKnown for its whitewashed streets, the capital of Portugal's Algarve region is also a jewel of modern architecture. From the balcony of the Modernist Apartment 3A, the view can wander over the rooftops to the Ria Formosa Natural Park.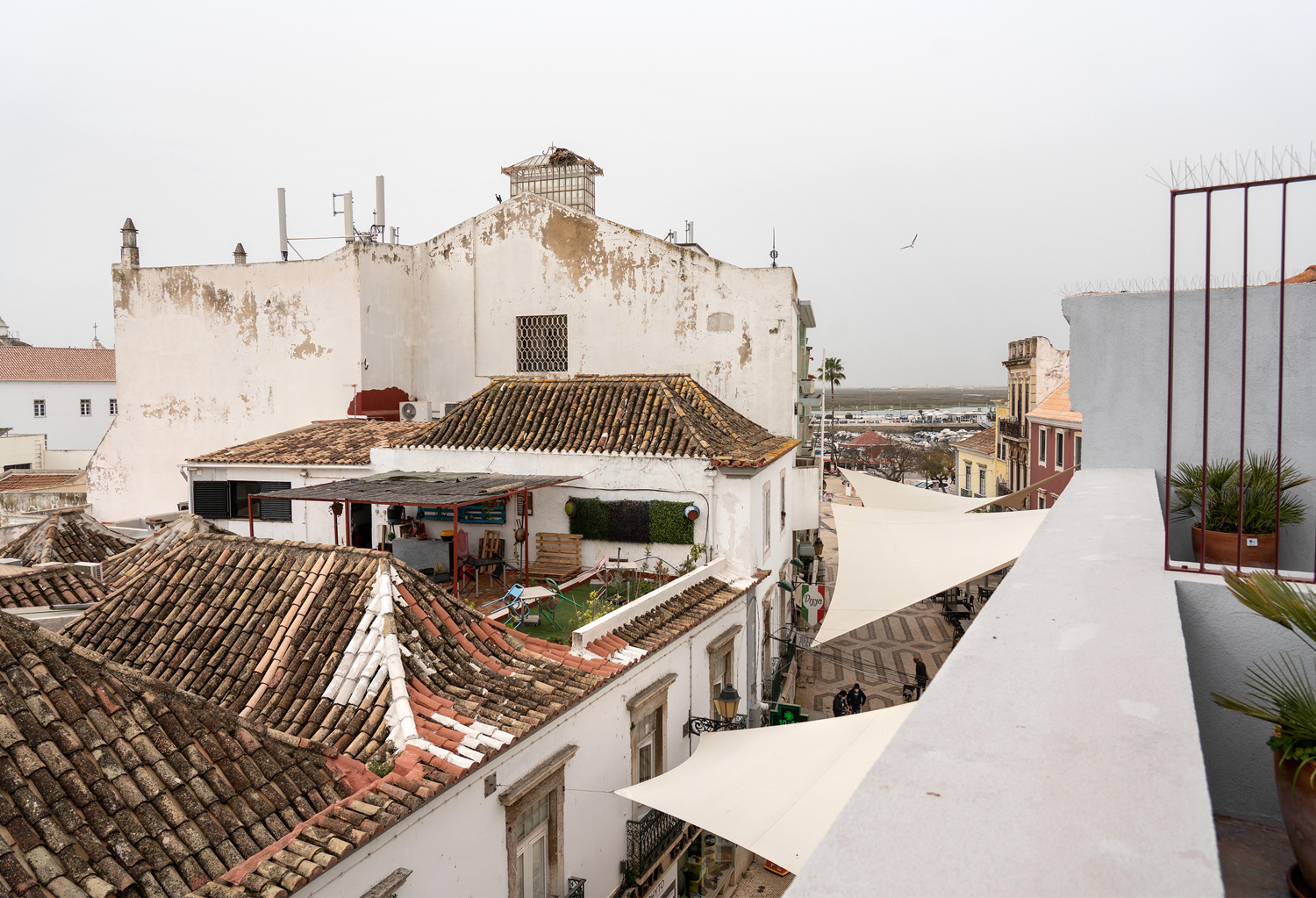 Near the airport, Faro, in Portugal, is often visited in a gust of wind when leaving the plane. However, the city lends itself to extensive exploration because, under the impetus of Portuguese architect Manuel Gomes da Costa (1921-2016), the Bohemian capital of the Algarve has been transformed into a treasure trove of modern architecture.
Realized in the 1970s by Joel Santana, The Modernist Building attests to this: a rooftop terrace, large openings playing along the interior to the exterior, and a colorful azulejo facade with geometric patterns. With architecture studio Par, French couple Christophe and Angelique de Oliveira have installed six apartments there.
Next to the entrance, a bookstore welcomes travelers. The modern tale continues above, on each of the three floors, where the noble materials (raw wood, green Alentejo marble) and draped furniture from underneath made by artisans from the region, are omitted in a soft color scheme for the eye that plays. with natural light.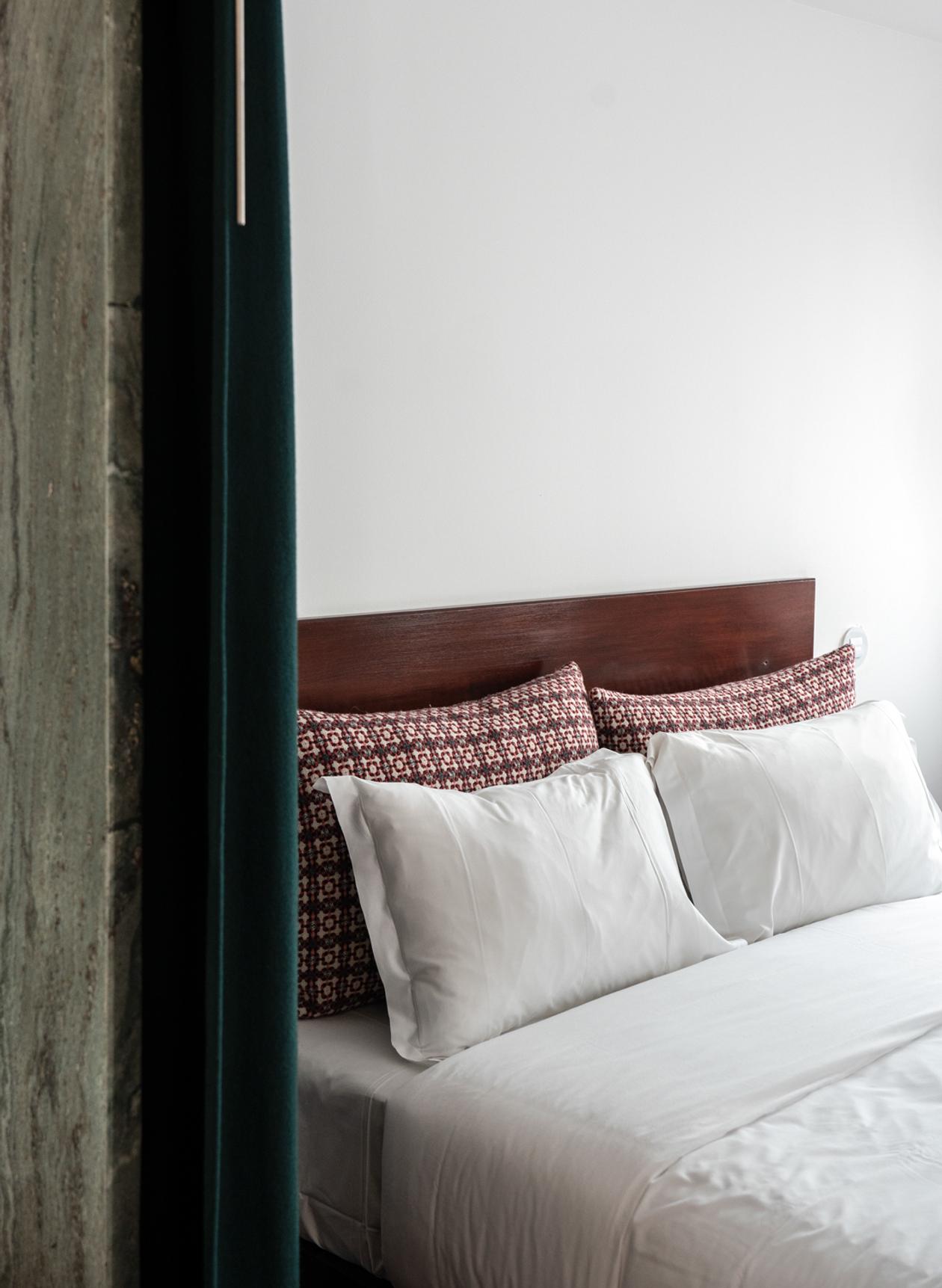 It is thought that everything develops without encountering the slightest obstacle, to feel at home: a bouquet of dried flowers, a few sweet oranges, a woven basket available for guests, a modern building toy for young and old … 40 sq.m., Apartment 3A, upstairs, It has a private balcony of 8 square meters overlooking the rooftops of Faro and the Ria Formosa Natural Park.
modernistRua Dom Francisco Gomes 27, Apartment rates start from €180 per night.
At 280 metres: contemplate the creativity of young people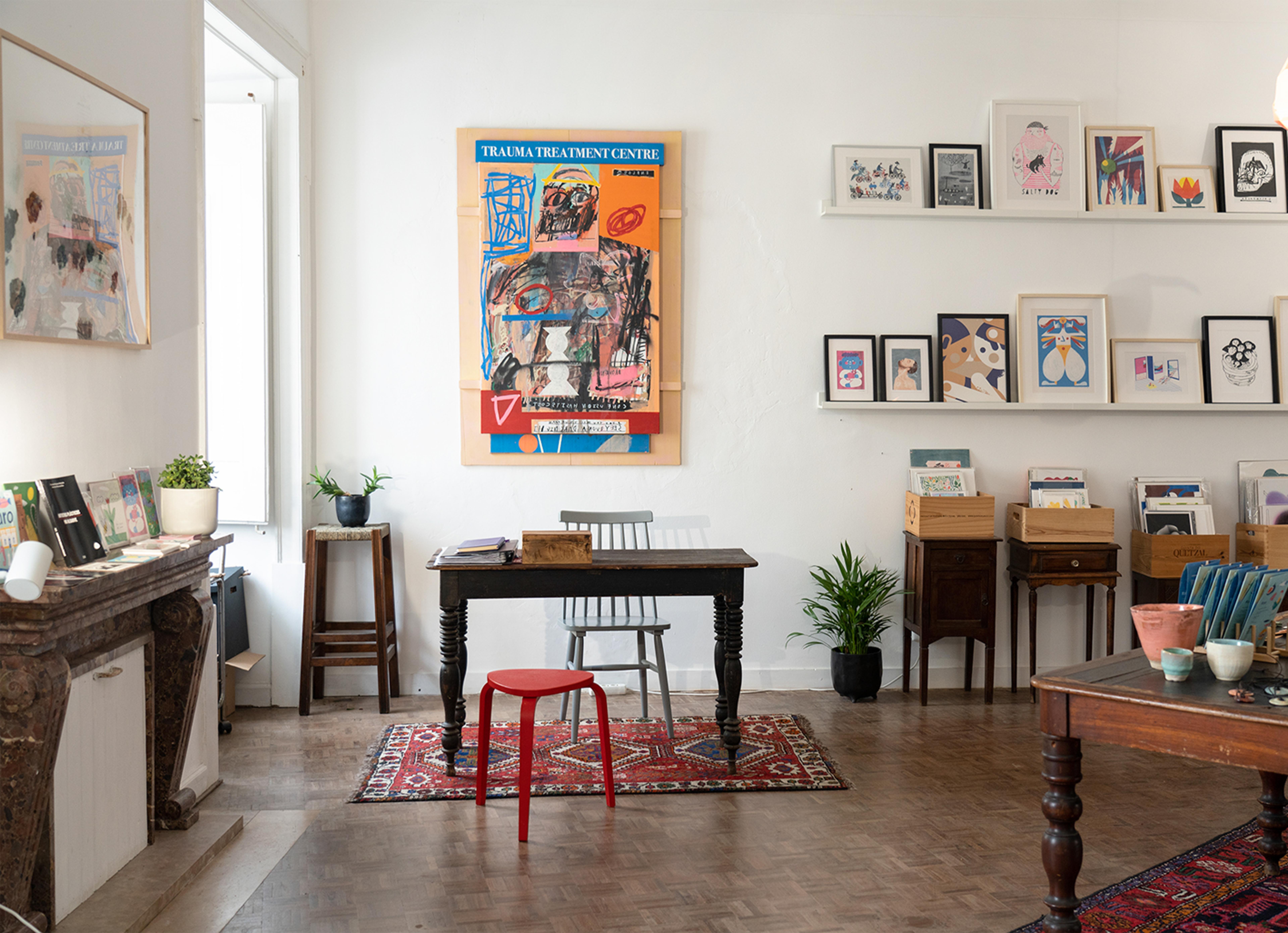 In this old pension where we used to stop for the night, it's time to meet the young Portuguese creativity. Gama Rama Gallery blurs the boundaries between the arts, displaying talents from illustration, engraving, ceramics or painting… Throughout the rooms, he joyfully combines exhibition space, artists' residence, shop and workshops to awaken his creative genius.
300 meters: the answer to the call of the open sea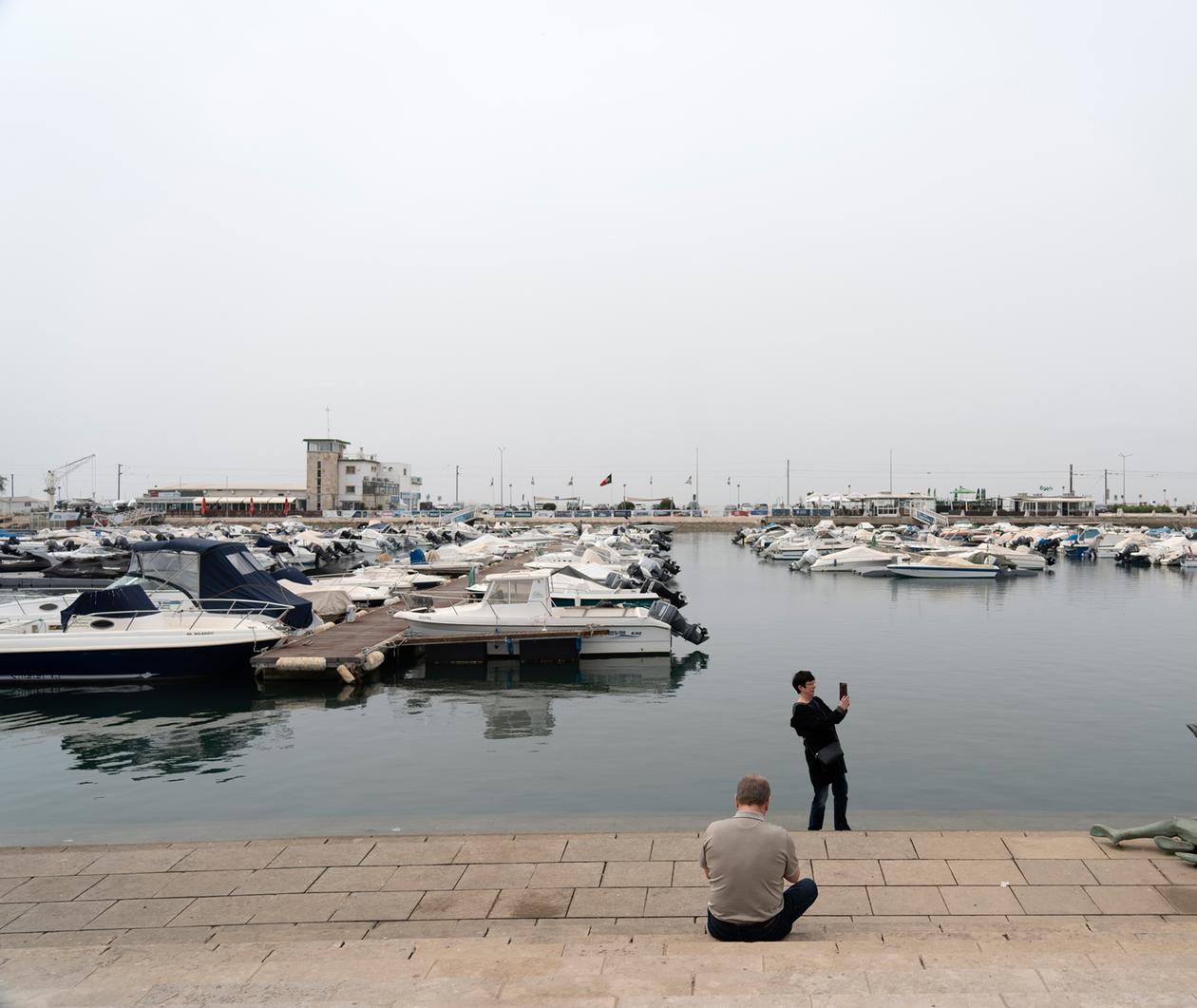 With the smell of iodine seeping from every street corner, the urge to turn one's back on the city shouldn't take long to manifest itself. The Ria Formosa Natural Park stretches from Vilamoura to Vila Real de Santo Antonio on an area of ​​more than 18,000 hectares of salt marshes, sandbanks and barrier islands. The Animaris eco trip allows you to learn about the specially developed fauna and flora of this protected area, unless you choose to drop anchor on Culatra, an island that lives to the rhythm of fishing.
You have 41.17% of this article left to read. The following is for subscribers only.