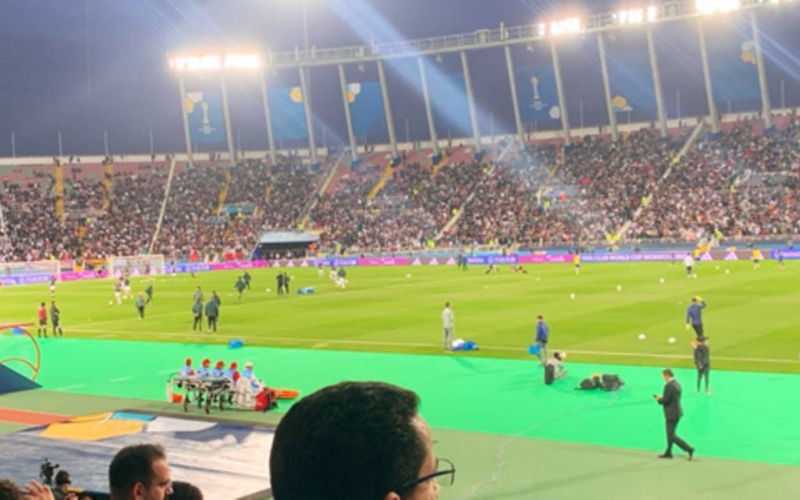 "Because of my affinity for sports, I have had the privilege of traveling around the world attending global and continental competitions in football, golf, cricket, athletics, etc. Kenya, Tanzania, Ghana, Nigeria, Gabon, Egypt, Qatar, England, the United States. I have been there, and some countries more than once. I have visited Atlantic, Indian and Pacific Oceans. But my recent trip to Morocco was unique, "wrote sports reporter Alan Darren Keon in the columns of the newspaper daily monitoring.
To read: Malika El Maslouhi is happy with her "magical" trip to Morocco
On the recommendation of a Kenyan friend, a consultant in Europe from Quick-Witted Management Services invited the Ugandan journalist to attend the FIFA Club World Cup. On February 2, he boarded a Turkish Airlines flight from Entebbe to Istanbul to reach Morocco. Five hours later, the plane landed at Casablanca Airport. An official from the Royal Moroccan Football Federation welcomes him as he gets off the plane. After the usual procedures, he runs in a car towards Agadir.
To read: Susan Sarandon recounts her incredible travels to Morocco
Alan reaches his destination. He stays at the Hyatt Regency, where he meets fellow Ghanaians Sadiq Adams and Thierry Nyan, Fred Kwezi of New Vision and Ugandan Nation Media Group sports editor Ismail Dakaba Kigongo over breakfast. A few hours later, take one of the four charter buses to Marrakesh. After four hours on the road, we checked in at Kenzi Farah's flower garden […]says the Ugandan journalist. […] We traveled on a short trip the next morning to arrive in the capital, Rabat, in order to be in time for the match "between defending champions Wydad Casablanca and Al-Hilal, which ended in a draw (1-1).
Read: Israeli actress Gal Gadot is happy with her trip to Morocco

After the ocher city, the delegation takes another trip to Fez. The next day, I sailed to Ifrane. The next day, she rejoined Casablanca. And Alan continues: "When I settled in Casablanca, I made regular two-hour trips throughout the week to Stade Abdallah in Rabat, where I had the opportunity to see the greatest football team in history – Real Madrid." It is also the club that won the Club World Cup by dominating the Saudi national team Al-Hilal 5-3 in the final. The journalist says that he is satisfied with his trip to Morocco: "I traveled and saw much more than sport itself. And I can safely say that it was probably my best business trip. On other trips, I am more used to working than traveling."