In glorious sunshine and spring temperatures, MotoGP riders rode the first day of their last official pre-season test at the Autódromo Internacional do Algarve, and Miguel Oliveira was able to show off his skills on home soil, finishing sixth. Showdown in Portimao.
All day Saturday, the rider of the RNF Motorcycle Team dominated his Aprilia RS-GP on the roller coaster track, taking advantage of the track time from morning until evening to give his best.
Having felt comfortable from the first minute, local champion Miguel Oliveira tried hard to adapt and adapt his new machine to his own needs. Under the watchful eyes of his fans, he completed a total of 75 laps during the two parts of the tests and finished Saturday 0.006 seconds behind his teammate. Raul Fernandez.
Lagging behind the leader by 0.7 seconds and 0.4 seconds behind the first Aprilia does not distort this initial assessment, because the Portuguese rider himself admits that he did not attack the clock today, contrary to what was planned for tomorrow …
Miguel Oliveira He finished 10th on the day of the test in Valencia and 15th on the three days in Sepang.
Miguel Oliveira :" Today was a great day. I feel really good on the bike. We haven't time trialed it, but we're still very competitive. So I look forward to tomorrow. I'm really surprised and totally excited for Sunday as we hope to do a lot of fast laps. I'll try to squeeze more speed out of the Aprilia RS-GP and feel more comfortable on the bike. I did ten or eleven laps in a row, simulating a sprint. It wasn't a simulator in the racing sense, but at least a few good laps in a row. I had the soft rear tire and the hard front tire which scared me a bit. It was a strange feeling, but I was still able to do the fastest lap.
On paper, this font is much better for my style. My problem with the Aprilia so far is the braking areas where I have to brake the bike in a straight line. There are not many such points here, so I don't know if I can improve on my weaknesses. »
Sunday will be the last day of pre-season preparations for the MotoGP World Championship on the Portuguese circuit, ahead of the first round of 2023, which will take place from March 24-26 at the same venue.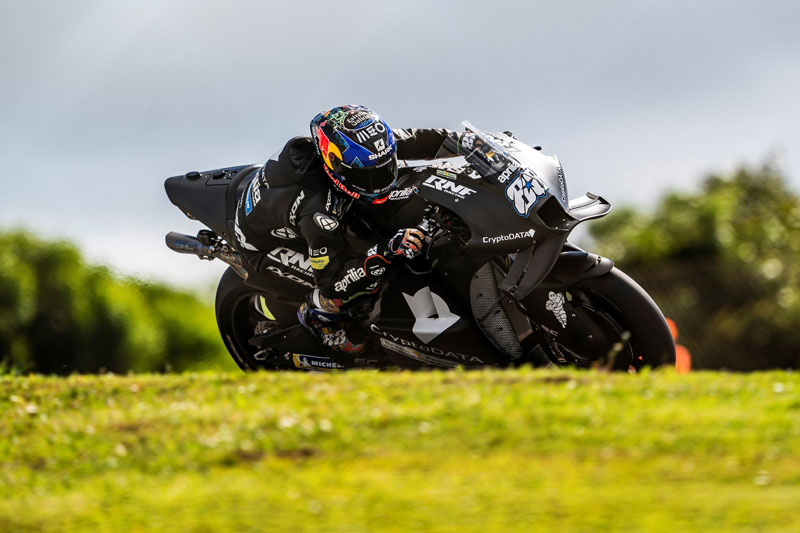 MotoGP test classification at Portimao J1:
credit rating: motogp.com