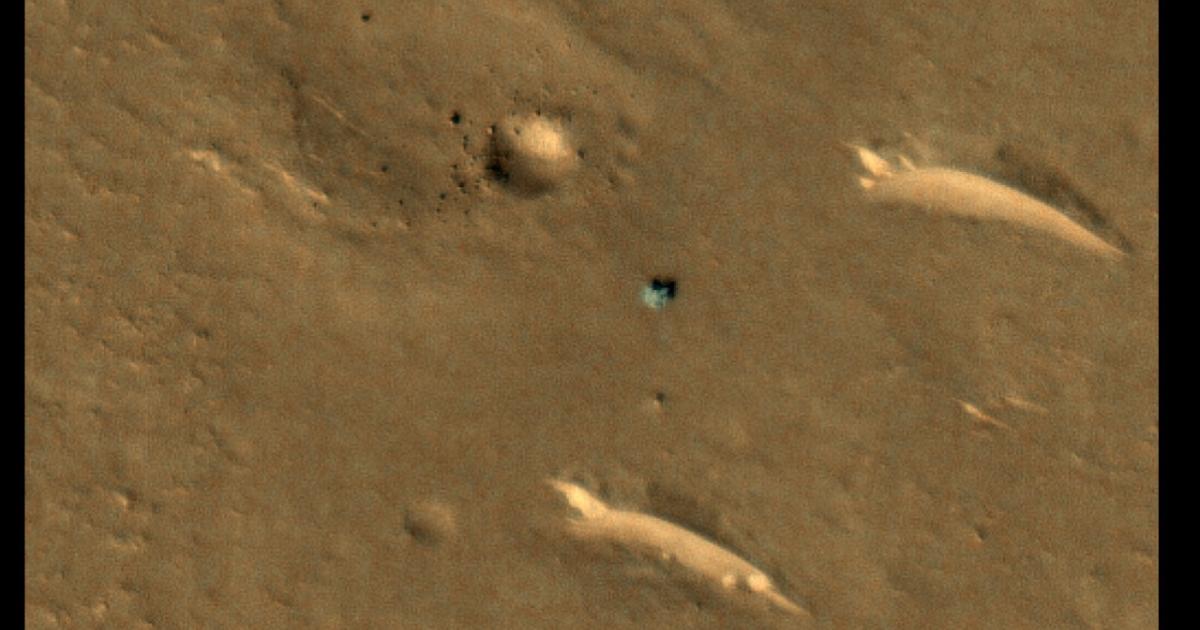 It is not known what was Zhurong's fate. Maybe it broke down, or maybe the Chinese Space Agency (CNSA) just stopped sending news about its robot. He got there in May 2021 aboard the Tianwen-1 probe – making China the second country, after the United States, to successfully land on Mars. The six-wheeled robot had left its platform on May 22, 2021 and returned several images in the months that followed. It hibernated as planned in May 2022, to save energy during the Martian winter, and was supposed to "wake up" in December. Since then, CNSA has not provided any information.
according to the photo Taken by the Mars Reconnaissance Orbiter (MRO) on February 7, Zhurong has not moved since the previous image, taken on September 8.
If this was indeed the crash, it wouldn't be the first "technical accident" MRO has noticed. We owe this investigation picture A long black spot on the Martian soil, testifying to the crash of the European probe Schiaparelli in 2016.
Image: The robot is the small green circle in the middle. NASA/JPL-Caltech/University of Arizona