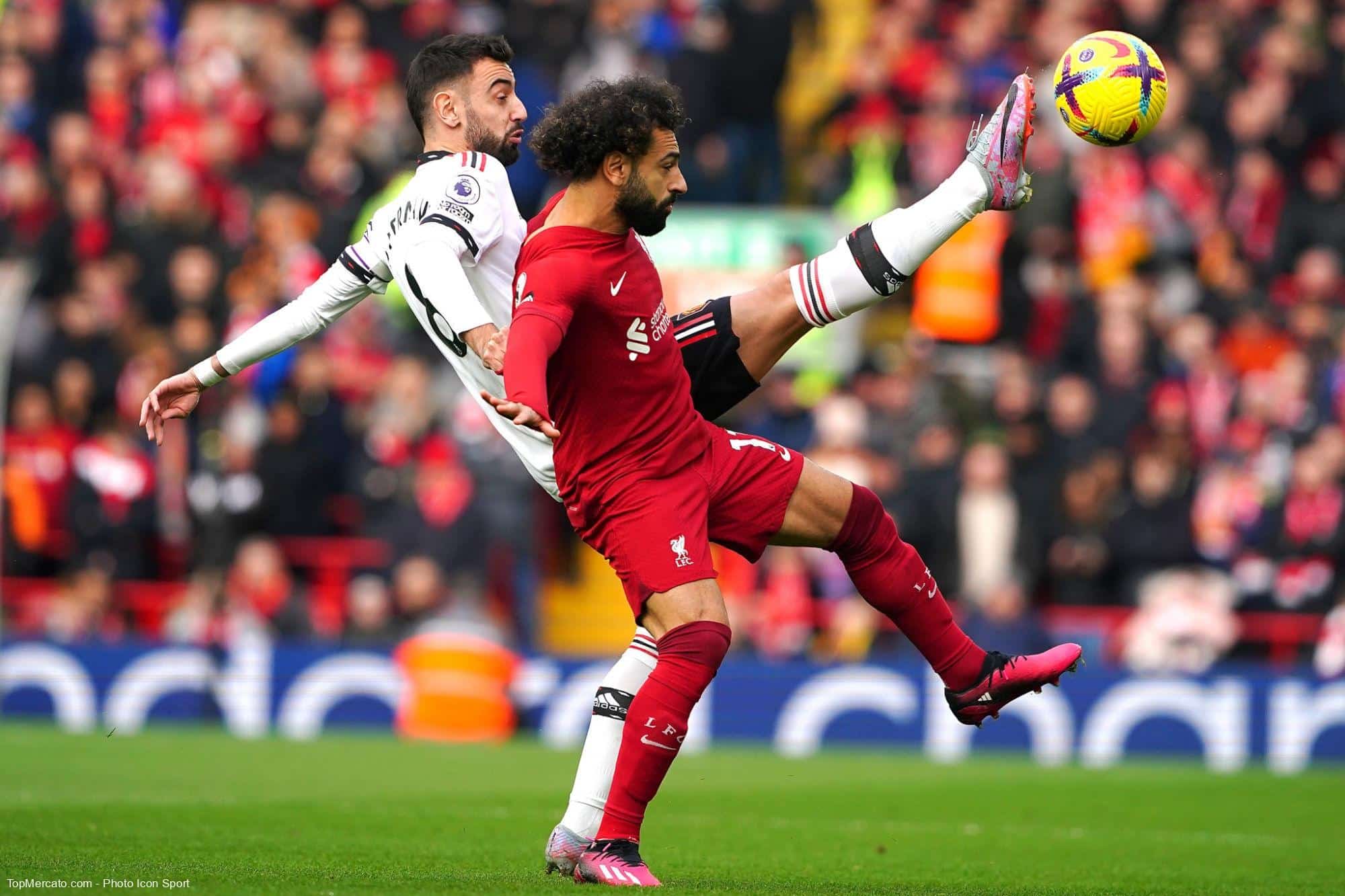 Bruno Fernandes warned his team-mates after Manchester United's stunning defeat to Liverpool (0-7). The Portuguese confirmed that Eric Ten Hag's team is capable of achieving the best results.
Image credits: Icon sport
The Mancunians suffered a defeat in the Premier League on Sunday, with a historically heavy scoreline in favor of Liverpool. This defeat provoked strong reactions in England. into a microphone Sky SportsBruno Fernandes expressed his frustration with his teammates, but promised that this team has real potential.
"This team can do very good things, but…"
"It can be (psychologically harmful) because we have a game on Thursday and games come quickly."Said the Portuguese. And to follow up: "We've had setbacks in the past and we have to come back because that's what Manchester United is all about. We can go down, but we have to come back because we know how good we are and today we didn't perform. This team is really good and this team can do very good things, but it wasn't like today and I I'm sure we can still do great things."
The midfielder hopes the team will recover quickly: "We have to set the bar very high and get back to it. The fans deserve it, we deserve it, and we've come a long way to get to where we are now. We're still in the Europa League and the FA Cup."he added.
Manchester United currently occupies the 3rd place in the English Premier League table, while Liverpool occupies the 5th place. The two teams are separated by 7 points. Given the level of play observed this afternoon, the gap could be closed quickly. Manchester United will face Betis this week in the Europa League, then Southampton next week in the league. Two important games to forget this nightmare meeting.