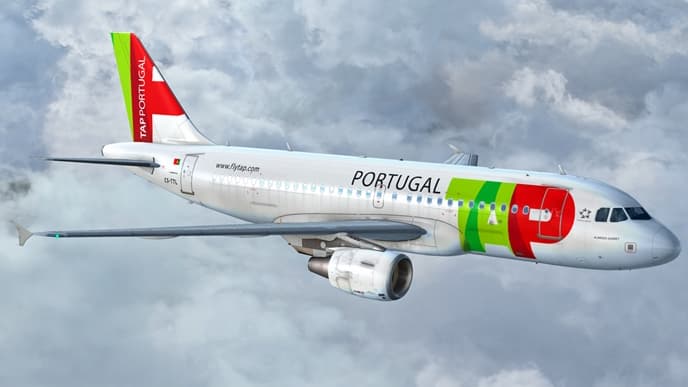 The German company will seek to buy shares of the largest private shareholder in the Portuguese company, which ended 2019 in the red.
A new convergence in the European atmosphere? According to the Portuguese newspaper Journal de NegososGermany's Lufthansa, the country's daily benchmark, is said to have begun negotiations to buy the shares of the main private shareholder of TAP Portugal.
These shares (45%) belong to Atlantic Gateway, a private consortium formed by businessman David Neliman and his Portuguese partner Humberto Pedrosa. As a reminder, the Portuguese state owns 50% of the company.
And the economic newspaper adds that the German company joined the American company United Airlines for this occasion.
Contradictions
Asked by AFP, a Lufthansa spokesman declined to comment on "media speculation". TAP also declined to comment.
However, the information seems credible because David Nielmann and the Portuguese socialist government have differences in the TAP file. He even had to deny rumors that he wanted to quit TAP due to these differences.
In particular, the government opposed the businessman's plan to list the company on the stock exchange and expressed concern about the company's strategy, whose investment policy is slowing down in achieving positive results.
105 million losses in 2019
Today, Thursday, the Portuguese Airlines Group announced that it remained in the red in 2019 with a net loss of 105.6 million euros, compared to 118 million euros in 2018. This is a result that the company demonstrates through the renewal of its fleet, which is one of its axes. strategy to return to equilibrium.
Last week, the Portuguese state warned TAP not to distribute bonuses to its executives despite the losses. The company had already angered the government last year by distributing €1.17m in bonuses to 180 employees.