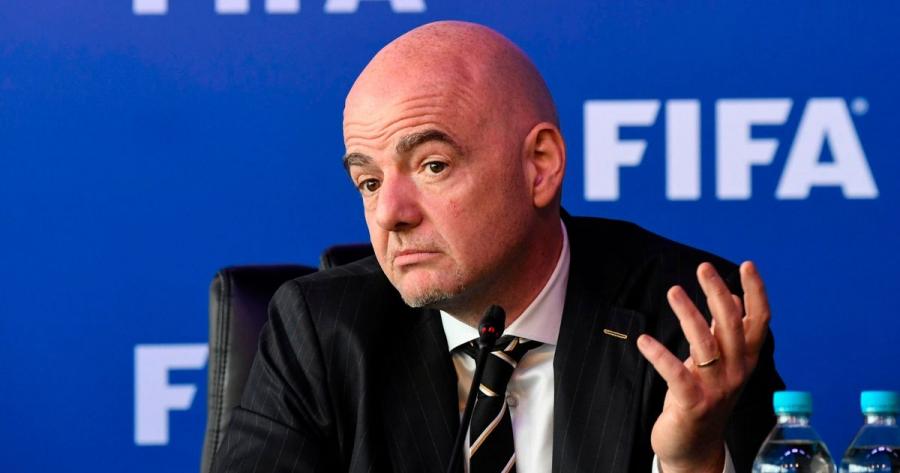 FIFA is pleased to announce the launch of FIFA+, a free, high-performance digital platform designed to help football fans around the world live their passion for the game intensely.
Launching today, FIFA+ will feature live matches from leagues from around the world, interactive games, news, information on competitions, never-before-seen video content in unparalleled quality, international men's and women's football, and much more. Never before has a sports federation provided its community with such a large amount of streaming content and videos.
The FIFA+ platform is the next step in our vision to make football truly global and inclusive. "It helps FIFA achieve its primary mission, which is to develop football around the world," said FIFA President Gianni Infantino. This project represents a paradigm shift in the different ways it offers to interact with football on a global scale. It is an essential component of my 2020-2023 vision. FIFA + will accelerate the democratization of football and we are happy to share this with football fans. »
All the work, on and off the field
Live matches
From the end of 2022, FIFA+ will broadcast the equivalent of 40,000 live matches each year, played in 100 member associations of the six confederations, including 11,000 women's football matches. FIFA+ provides live coverage of the biggest European leagues, but also of competitions around the world that have not been broadcast before, whether in men's, women's or youth football. Upon launch of the platform, 1,400 matches will be broadcast per month, and the rate will soon increase.
FIFA + . Archive
Before the start of the Qatar 2022™ tournament, all matches filmed during the FIFA World Cup™ and the FIFA Women's World Cup™ will be available on the FIFA+ website, representing over 2,000 hours of recordings. For the first time, football fans will have access to our entire archive. They will be able to review entire matches, summaries, goals and memorable actions via a single interface. The FIFA+ archives will initially feature over 2,500 videos dating back to the 1950s, with more being added throughout the year.
Matches, news and video games center
Thanks to the Match Center, football fans will be able to immerse themselves in an ocean of statistics covering 400 men's and 65 women's competitions. The daily global news channel on men's and women's football will also provide additional information. Throughout the year, football fans can play several interactive games (vote, quiz, fantasy football, hint).
FIFA + Originals
FIFA+ will also offer unparalleled quality content with stories about international men's and women's football. The program includes documentaries, documentaries, talk shows and short films adapted in 11 languages, and topics range from amateur football to national teams, passing through yesterday's and today's stars from more than 40 countries.
The FIFA+ platform will continue to evolve throughout the year to deliver original and relevant content globally and locally.
Since launch, FIFA + football fans will be delighted with exclusive premium content, including:
Ronaldinho: The Happiest Man in the World – An exclusive 90-minute documentary that reveals an unprecedented, exclusive video archive of one of the most talented players in history. Directed by Stewart and Andrew Douglas, and produced by Bernie Goldman of the Los Angeles Media Fund, Simon Horsman and Jeffrey Soros, this documentary chronicles the unstoppable rise of the unstoppable player from his humble beginnings in the back streets of Porto Alegre to planet glory. Lionel Messi, Frank Rijkaard and Carles Puyol talk about the importance of Ronaldinho in their careers.
The Captains: Season 1 – a fantastic eight-episode series produced by production company Fulwell 73 (Sunderland' Til I Die, All or Nothing: Juventus) follows six leaders in the FIFA World Cup Qatar 2022™ qualifying campaign. Focusing on the leadership qualities of each leader, this series features Luka Modric (Croatia), Pierre-Emerick Aubameyang (Gabon), Brian Kaltak (Vanuatu), Andre Blake (Jamaica), Hassan Maatouk (Lebanon) and Thiago Silva (Brazil). ).
Croatia: Defining a Nation – This documentary tells the story of a nation united by football, and the story of a group of friends who rose to international recognition despite adversity. Each of them became a legend who carried the colors of Croatia high in the world. Directed by Lewis Miles (Kaiser: The Greatest Footballer Who Never Played Football, Liverpool FC: The 30-Year Wait).
HD Cutz – An eight-episode documentary series with celebrity hairstylist Sheldon Edwards discussing food, fashion, music, and football (a little bit). Starring Paul Pogba and Antonio Rudiger, produced by MOTIF Pictures and Fever Media.
Danny's Crazy Dream- A 6×30 minute documentary series that follows Danny Alves, the most successful player in history, during the Qatar 2022™ qualifiers. Produced by Dani Alves' production company, Maracana Media.
The Golden Boot – 4×48 minute documentary series interviewing the greatest scorers of the FIFA World Cup, produced by Goalhanger Films (Wayne Rooney: The Man Behind the Goals). In Episode 1, Gary Lineker relives the 2002 FIFA World Cup with Ronaldo Nazario.
ICONS – 5 x 26 minute docu-series featuring five of football's most influential players: Wendy Renard, Lucy Bronze, Acissat Oshoala, Carli Lloyd and Sam Kerr telling their inner stories. Produced by Noah Media Group (14 Summits: Nothing Is Impossible, Finding Jack Charlton).
Academies – immersion in the heart of the largest training centers in the world. A series produced by Shoot the Company. In the first season, a close-up of RSC Anderlecht over 3 30-minute episodes.
The FIFA+ platform will be available first on web and mobile terminals, and then on a wide range of connected devices. It will be available in five languages ​​(German, English, Spanish, French and Portuguese). Six more languages ​​will follow in June 2022.