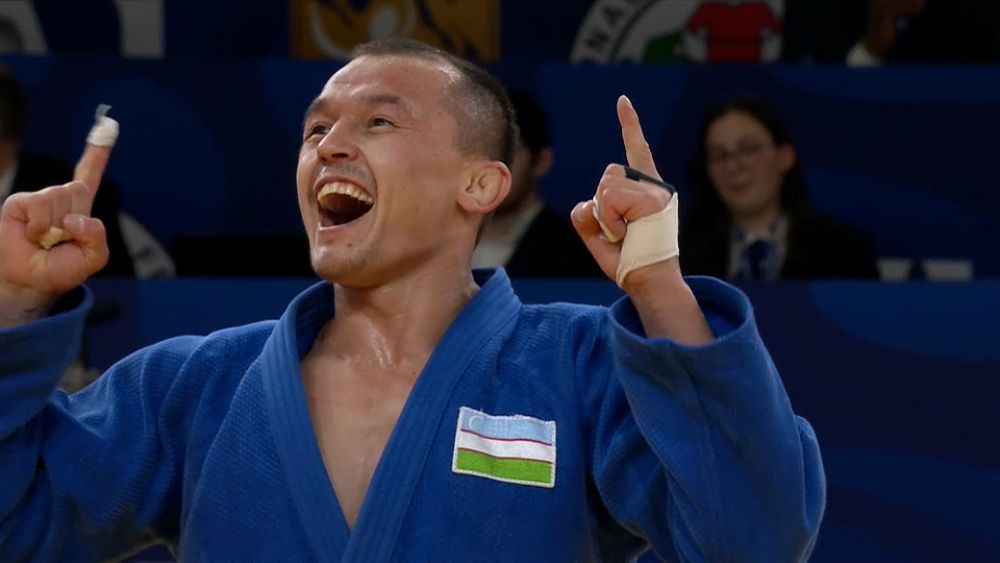 The Portuguese Grand Prix, in Almada, near Lisbon, opened the 2023 season of the Word Judo Tour on Friday. Spectators were there to watch this first day of competition.
Abiba Abuzakinova, at under 48 kg, in the 100% Kazakh final, beat compatriot Galya Tenbayeva thanks to a resounding victory. At the end of the fight, the two athletes showed their friendship.
The general director of the International Judo Federation, Vlad Marinescu, handed over the medals.
Four Frenchmen on the podium
At -60 kg, young Japanese Yamato Fukuda won the final in his Grand Prix debut. He beat veteran Spaniard Francisco Garrigos with an excellent transition to the floorwork.
The two Frenchmen, Cedric Revol and Luca Makhdza, have returned to the competition since suffering a rupture of the cruciate ligament of the right knee last March, to climb to the third stage on the podium. The medals were presented by the Director of International Relations of the International Golf Federation, Juan Carlos Barcos.
"This win gives me confidence but also means that I will now be competing all over the world and representing Japan, Yamato Fukuda said. It gives me more motivation, and I will work hard to be at the level."
At -52kg, British Olympic and world medalist Chelsea Giles starts 2023 on the caps. The world number one ended a perfect day by defeating Spaniard Estrella López Sharif in the final.
France's Julie Wille Date Maury took the bronze. The medals were presented by IJF Events Director Lisa Allan.
"It's very nice to get a medal in every competition, Chelsea Gale rejoiced. But I didn't get that many golds as a senior, so I'm very happy, especially since it's the first competition of the year."
Uzbekistan's -66kg Makhruddin Tilovov stunned former South Korean world champion Paul An in the final, as his coach, Greek legend Ilias Eliadis, was in heaven.
France's Daiki Bouba won the bronze medal. The medals were presented by the Director of Referees of the International Golf Federation Armen Bagdasarov.
South Korean Mimi Huh -57kg won the final over Brazilian world champion Rafaela Silva with determination. A victory celebrated by his coach.
IJF Referee Supervisor Neil Adams presented the medals.
The audience also had the opportunity to appreciate the quality of judo offered by the Portuguese team. The young local judokas were able to prove that the sport had a bright future in Portugal. The competition over the next two days in Almada promises to be exciting.