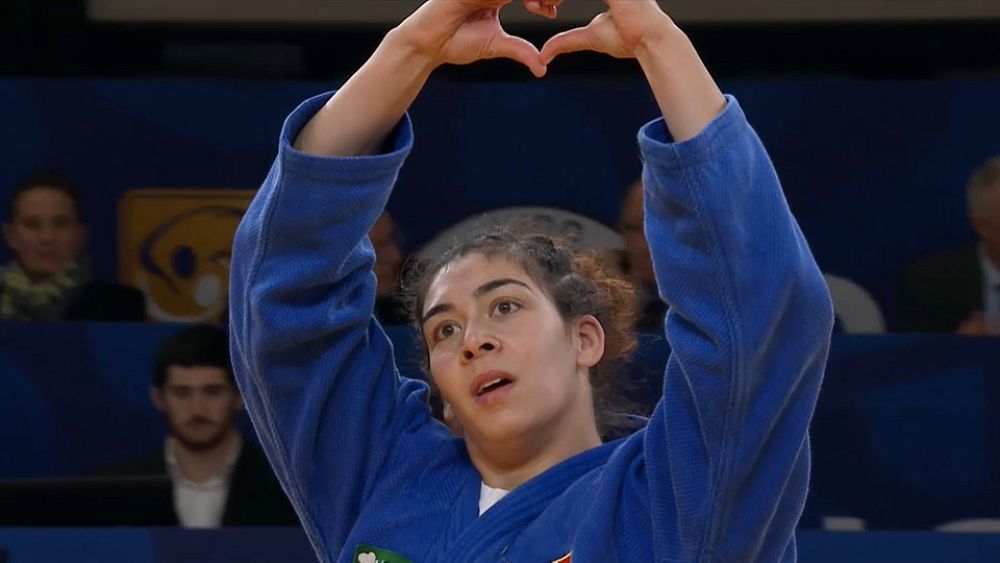 The Portuguese Grand Prix concluded on Sunday in Almada, near Lisbon. Spectators turned out in droves to watch the weightlifters in action.
In the under 90 kg category, Bulgarian Ivaylo Ivanov won the final over Hungarian Christian Toth. Two judokas showed their friendship after the fight.
France's Axel Clerjet moved up to the third podium, giving France its fifth bronze medal. The sports director of the International Judo Federation, Iskandar Hashisha, handed over the medals.
In judo, you always have to respect your opponent. said Ivaylo Ivanov. We're friends, we're the same age, and we have kids. Before our fight, he texted me saying he was very happy to fight me. This is sport, we give everything during the fight, but we remain friends."
The champion of the third day of competition is called Patricia Sampaio. At -78 kilograms, the Portuguese gave her country its second gold medal thanks to an excellent run. The tactical victory in the final against Ukrainian Yelizaveta Litvinenko allowed Patricia Sampaio to win her first Grand Prix gold medal, to the delight of the Portuguese public. The medals were presented by Almada Mayor Ines de Medeiros.
"It was great to have so many people here, Patricia Sampaio rejoiced. I'm not from Lisbon, I live 2 hours away from here. My family and friends from the judo club came to cheer me on. I have no words to describe all the support I have received. It was amazing."
In the under 100 kg category, Georgian Ilya Sulamanidze defeated young Japanese Duta Arai in the final, and consolidated his position as world number one. IJF Referee Supervisor Carlo Knister presented the medals.
At over 78 kg, South Korea's Hyun Kim ended Portugal's hopes of another gold medal by defeating Rochelle Nunes in the final. The medals were presented by the International Judo Federation Referee Supervisor and French judo legend Cathy Fleury.
In the +100 kg category, Minjong Kim brought the number of gold medals won by South Korea to four, winning the final over Georgia's Saba Inanishvili.
With two gold medals, one silver, and passionate judo, the Portuguese team succeeded perfectly in the Grand Prix.