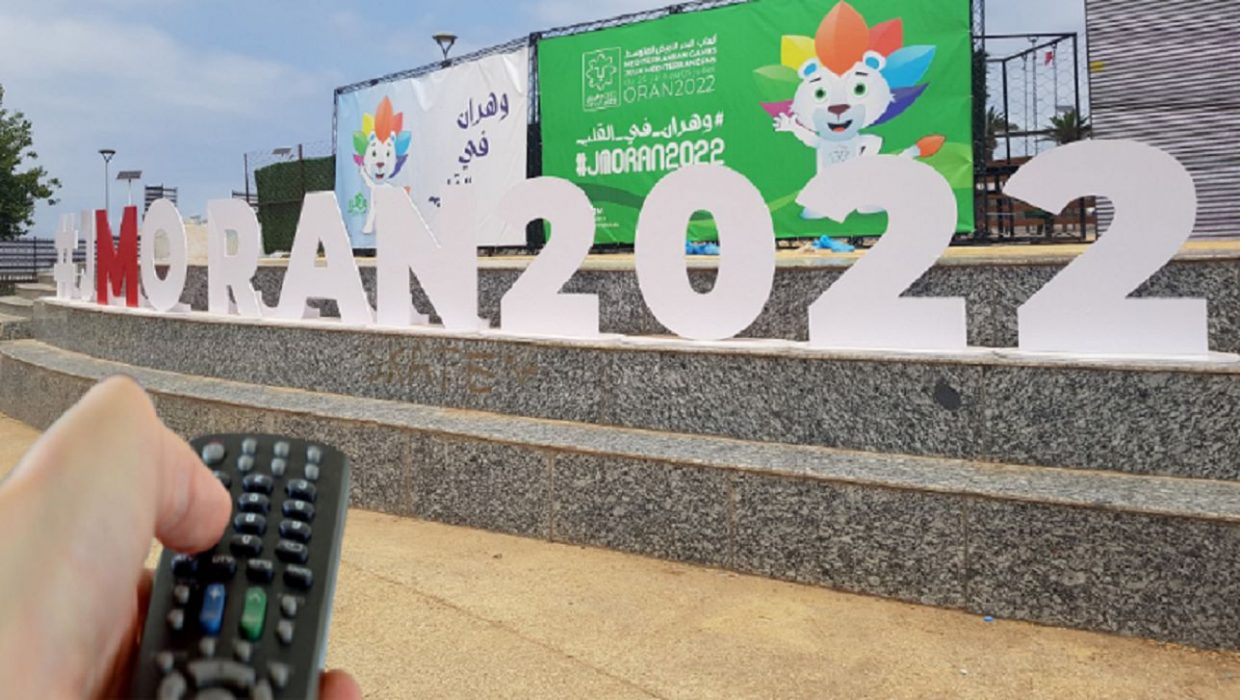 The Mediterranean Games Oran 2022 will enjoy impressive national and foreign media coverage. Several channels will also provide coverage of the event, which will run from June 25 to July 6.
Oran is preparing to host the 19th Mediterranean Games. A few hours before the opening ceremony, which will take place on Saturday in the new stadium in Oran from 9 pm, sports delegations from the participating countries continue to pour into the western capital.
The event will receive great media coverage. Indeed, ICJ's Press and Media Committee has received 2,068 accreditation requests from journalists, including 1,596 from the national print, audio, and video press, and another 472 from the foreign press. The International Press Center (CIP) has been in operation since last Tuesday. It is located in the luxurious Le Méridien hotel, equipped with all amenities. This will allow national and foreign journalists to cover the event in the best possible conditions.
Which channels will broadcast the Mediterranean event?
The Algerian Olympic Committee has unveiled the TV channels that will broadcast JM Oran-2022. No less than a dozen channels will broadcast the two-week Mediterranean event.
Unsurprisingly, EPTV will be present in Oran. Three national television channels will provide coverage for all disciplines, namely, the terrestrial channel (the national programme) HD, A3 HD, TV 6 HD and finally TV4 HD (Amazigh).
Foreign channels will determine their presence as well. The Mediterranean event will be broadcast on Qatari sports channels "BN Sports", French "France 2", "TRT" Turkish or Cypriot "CBC", "RTB" Portuguese, or "RTSH" Albanian or even Greek Bosnian "ERT" and "BHT".
Therefore, supporters of the participating countries will be at a loss to choose to follow JM Oran-2022 live from the small screen on different satellites.