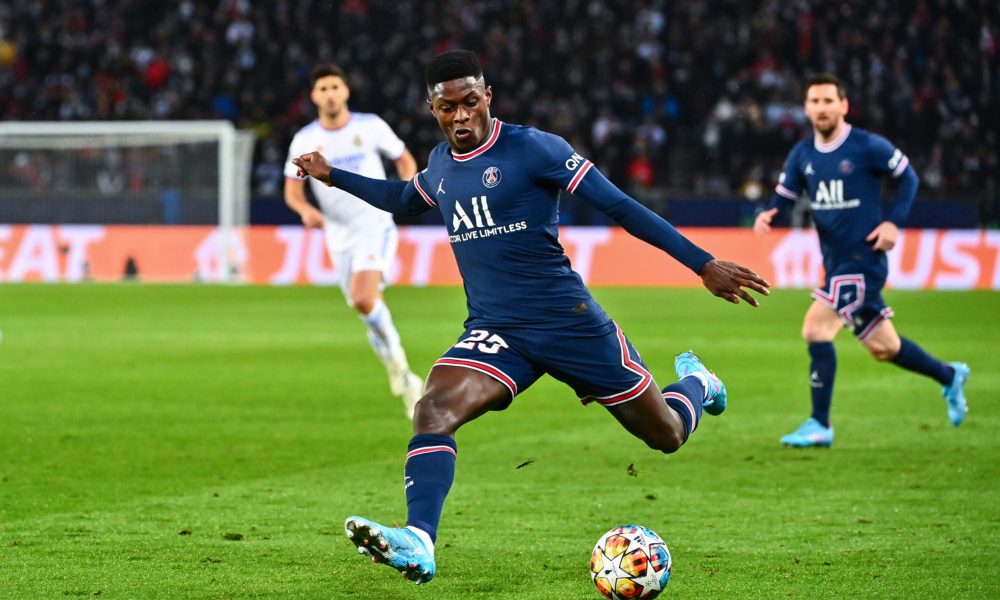 Nuno Mendes, the 19-year-old left-back, who arrived at PSG in 2019 on a contract until 2023, was considered into a microphone PSG-TV in category Break time. The Portugal international spoke about coming to PSG, his family, the city of Paris, his personality and his goals.
The first thing you do when you get home?
When I get home, I sit on the sofa and hang out on my phone (laughs). I also play.
Do you stop thinking about everything you did in football?
Yes, I think about that sometimes. I remember everything I did to get here and I'm proud of myself.
Do you watch your matches to improve?
Yes, I still watch them. It's tough, but that's what we're here for.
Do you watch a lot?
Almost every day, my TV shows only football channels (laughs).
Do you keep Portuguese football?
Yes, French football too. I also watch the English Premier League.
How was the choice to come to Paris Saint-Germain?
Let's say it was an easy choice because I've always wanted to play for PSG and I'm here now. I am very happy to be here.
Your father could have imagined that you were playing for Paris with great players like Mbappe, Messi or Neymar?
No…not even in Sporting. He couldn't see me play there. But of course he should be proud of me.
How was dealing with these players in the beginning?
It was weird at first but I really enjoyed it and would love to share the locker room with them. They are great people, great players of course. There were many players who shared the dressing room with Neymar, Messi or Mbappe, but all three together are very difficult and I managed to do that. I am so happy to share the changing room with them and all my other teammates.
You are also with Cristiano Ronaldo in choice…
Yes, there are plenty of good players to choose from, just like here. I am really happy to live these moments and I am grateful.
How was the city of Paris discovered?
Paris is wonderful. When I arrived it was strange because everything was different from Lisbon. What struck me immediately was the traffic (laughs). I was going to leave on time, but I was late. Now I'm used to it and I'm expecting it.
Do you like drawing and coloring?
Yes, it is a hobby for me. I really like this stuff.
Are you someone who focuses on the present moment?
I am calm, I like to have fun and distract myself with other things.
your youth?
It was fairly peaceful in human terms. I have always been surrounded by good people and I think that is one of the reasons why I am where I am today.
Does your family come to Paris to see you?
Yes, my mother comes regularly. My older brother is here too and will watch the other one come. They are coming little by little.
Has your mother ever seen you play in Princes' Garden?
Yes, it was here the first time she saw me playing professionally. She did not come to Portugal. She was working all the time.
How did you start?
It was clear, football came into my life. I played with my friends and my first coach was a physical education teacher. He took me to his club and I started playing.
What are your dreams ?
I've already made many times but always kept my level up until I finished my career and won many titles. I want to help my teammates as much as possible. This is my goal in football.
Do you still put your feet on the ground?
Family and football help me. My surroundings help me understand that humility is very important. I think nothing is done without humility.
What do we wish you this year?
To win as much as possible without hurting myself.