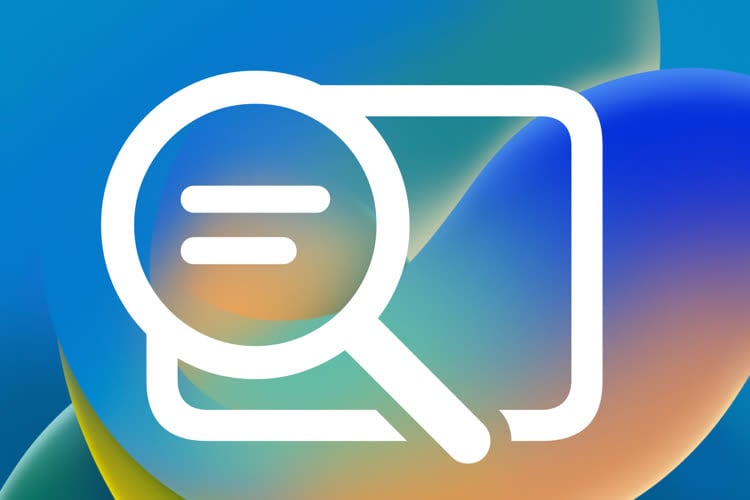 Since iOS 15, the Photos app can analyze all the photos stored in your iPhone or iPad's photo library to extract text. This branch of the excellent Live Text feature is very easy to find an image using a snippet of text, but for some strange reason, the search engine built into the Photos app was unable to search for text. It was necessary to go through Spotlight, the global search engine for iOS, to find photos.
iOS 15 Live Text Preview
Fortunately, iOS 16 fixes this funny bug. The Photos app can now search its database and find images using the text they contain. This is still more practical than going through Spotlight, in particular because the search will stay in place even if you switch to another app. Under iOS 15 you had to re-search every time, it hurt quickly.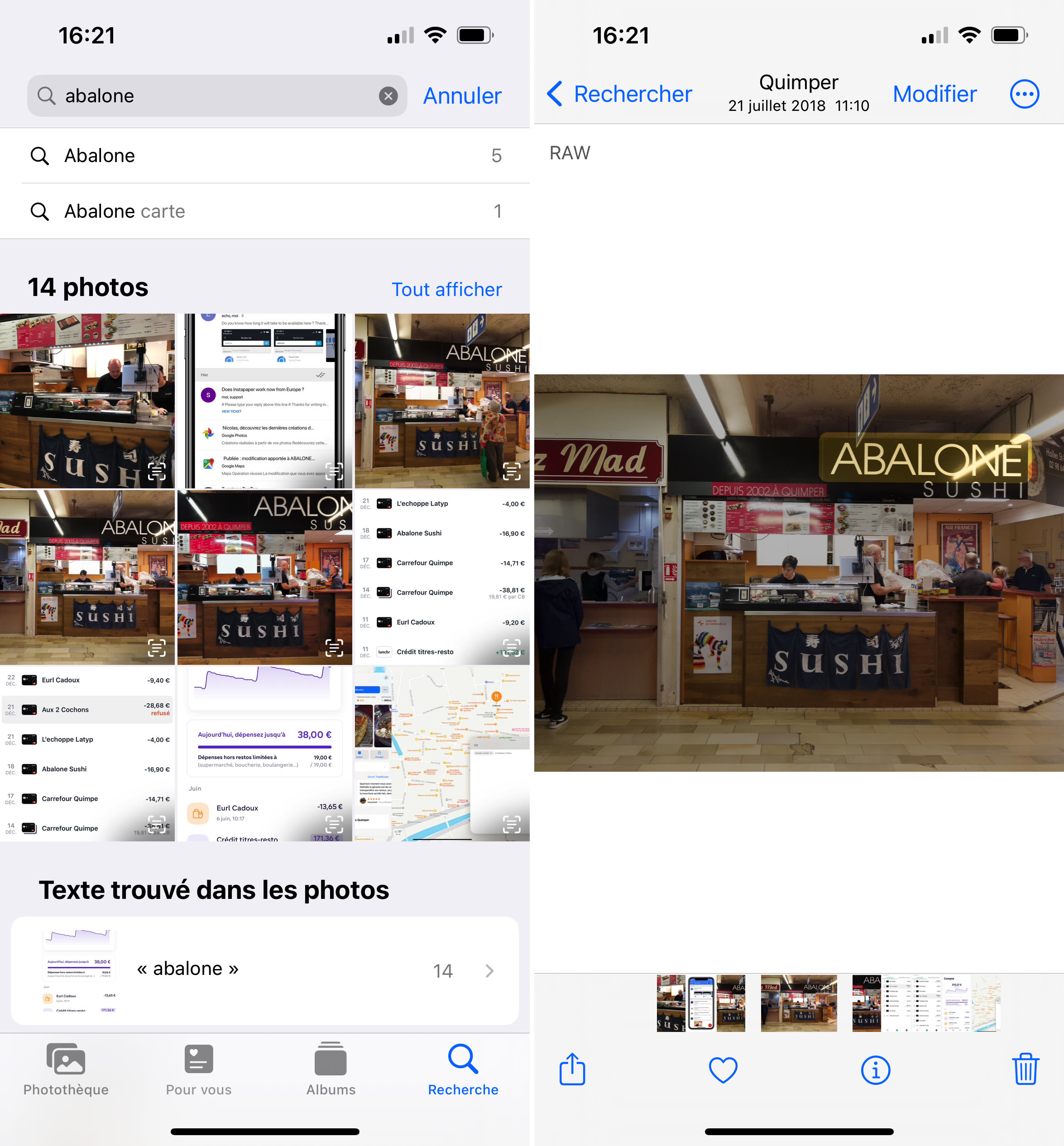 For the rest, the process as the presentation is identical from Spotlight and from the Photos app. In particular, the searched text on the images is marked with a yellow font. If the text is too small to read without zooming in, which is particularly the case in this screenshot of Maps, a yellow dot is displayed first to indicate the position of the text.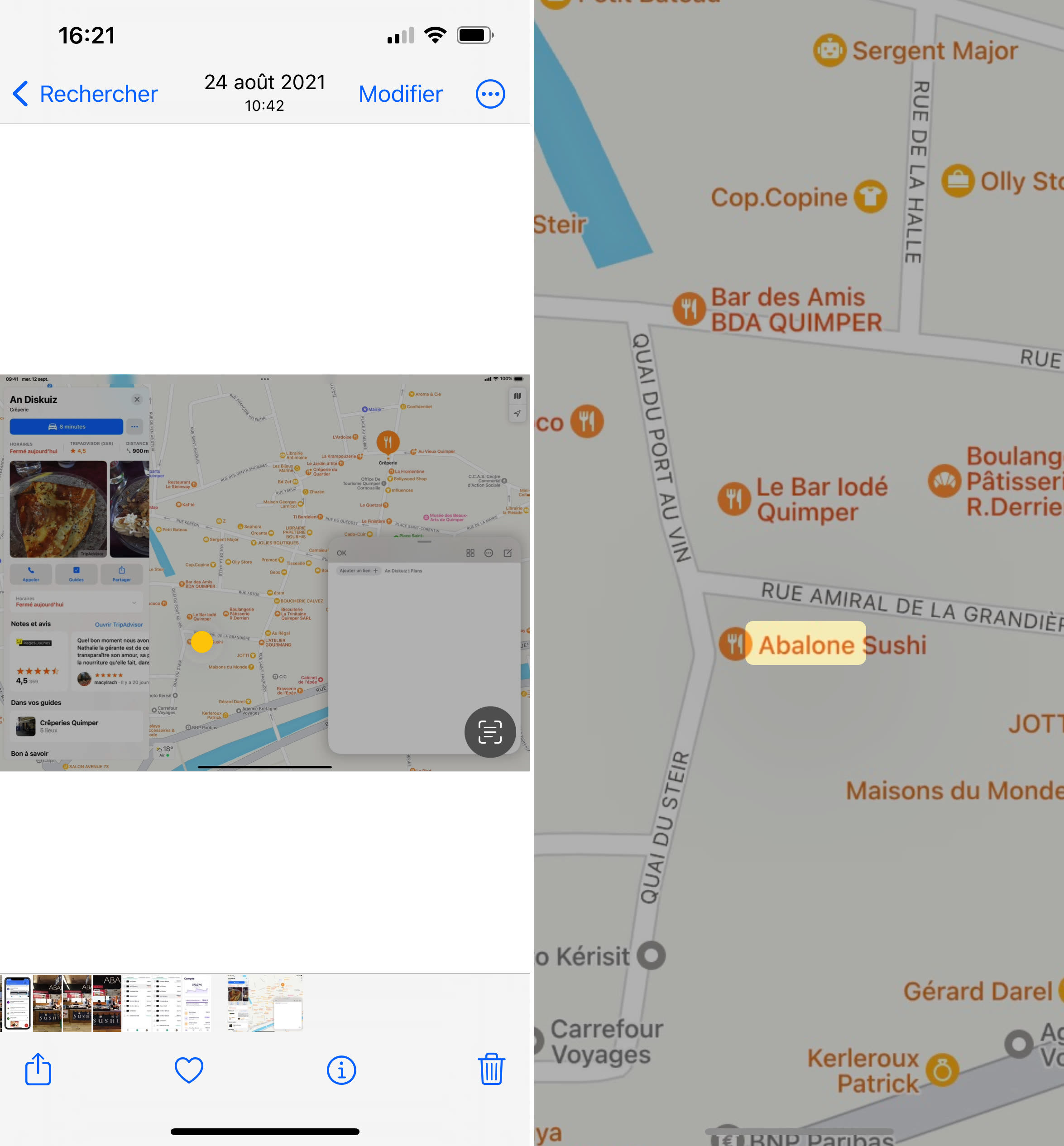 The built-in text search in the Photos app makes Spotlight search unnecessary. In order not to break habits, iOS 16 continues to display the results provided by the Photos app in its search engine, but it is now a shortcut to start the search in the app. It takes over the images and displays the results, as shown above.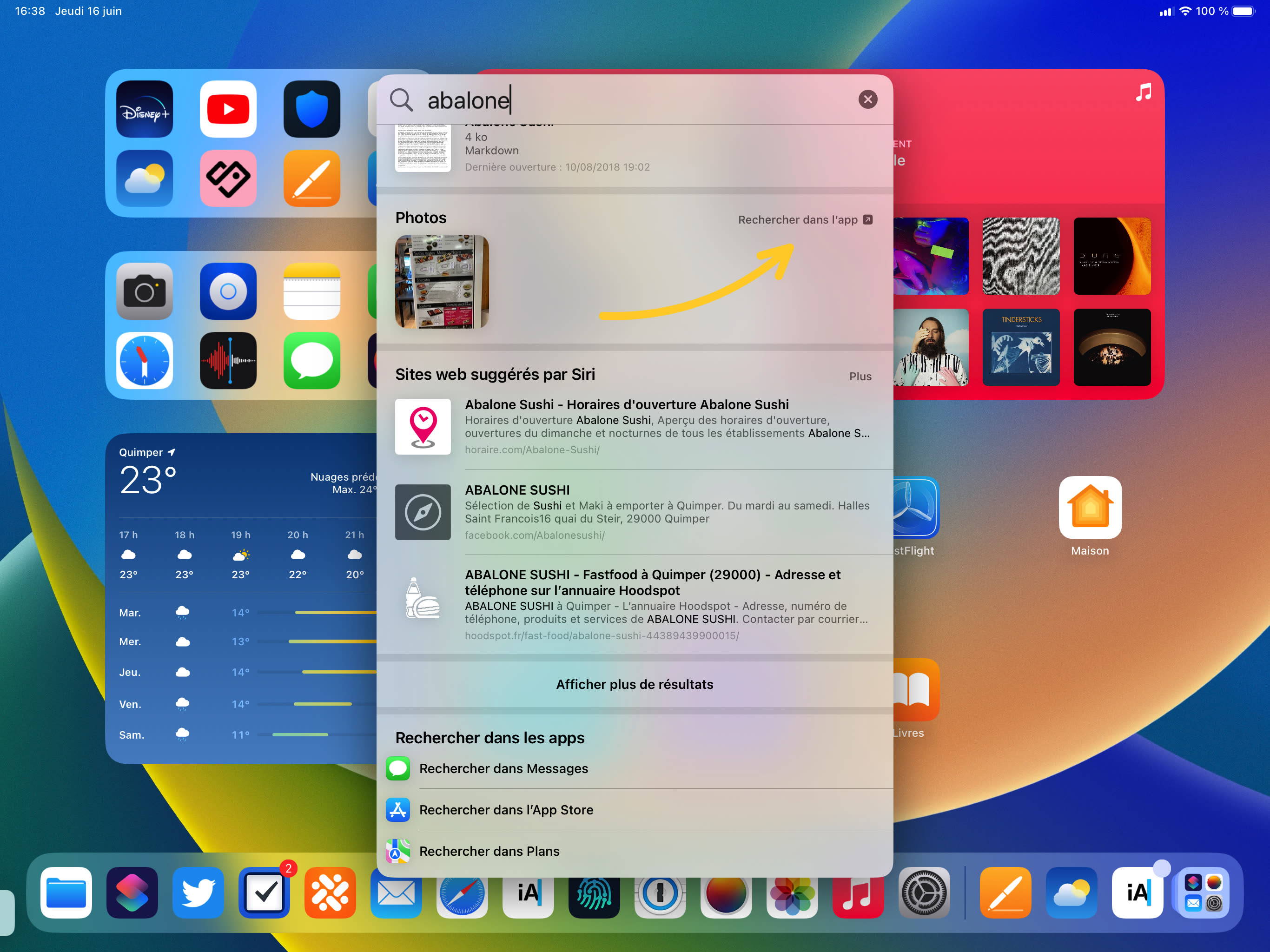 This isn't the only live text-related feature in iOS 16, or even the most important one: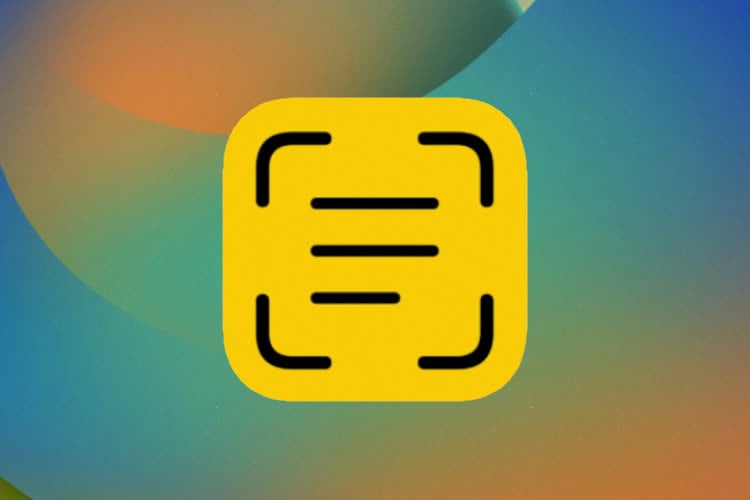 iOS 16: Live Text works in videos and in third-party apps and is more practical