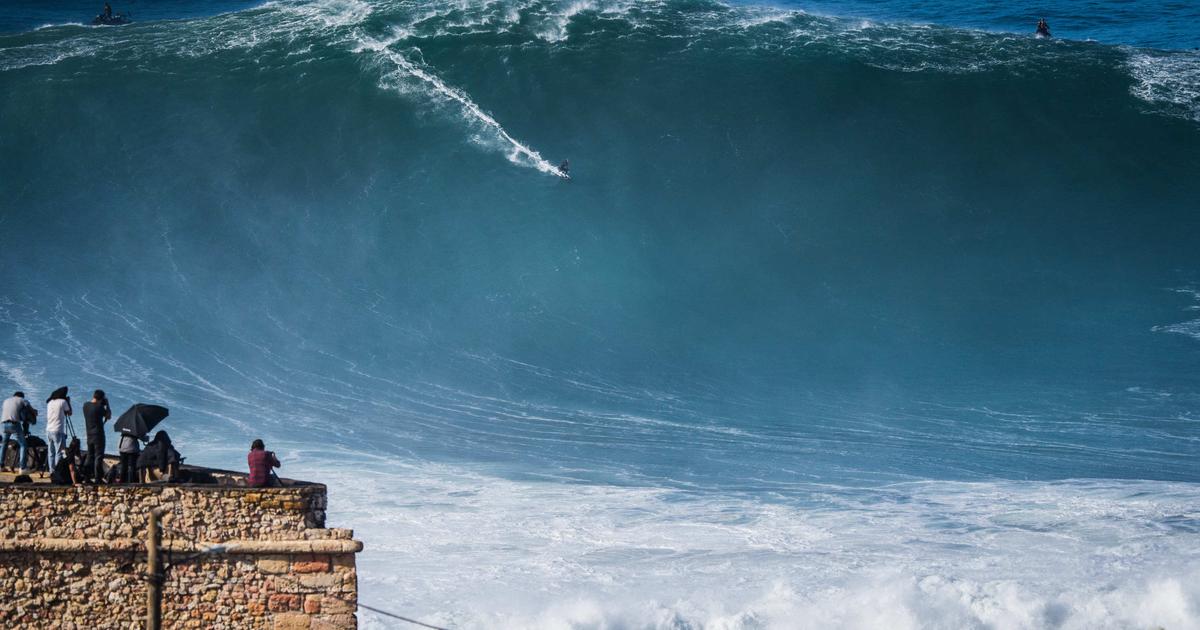 It's a new windsurfing record: the 26.2-meter wave that German Sebastian Staudtner surfed in October 2020, in Portugal, is officially the largest in history according to WSL.
Germany's Sebastian Staudtner is the new record holder for the largest wave ever ridden, with an 86-foot (26.2-meter) wave breached on October 29, 2020 in Nazaré, central Portugal, the world announced on Tuesday. .
The 37-year-old surfer's feat has been certified by Guinness World Records, erasing the previous record for Brazilian Rodrigo Coxa, who had surfed 24.4m on November 8, 2017. Set in November 2011 by American Garrett McNamara, pioneer of XXL surfing in Nazareth.
Watch the videoHis prowess in the video
The site has ideal characteristics for surfing giant waves due to the geological phenomenon called "Nazareth Valley": a crack in the sea floor 170 km long and 5 km deep, pushing the swell of the Atlantic Ocean towards the coast.
Every season, between fall and winter, when a big wave hits the coast, extreme surfers converge on this fishing town to present an extraordinary spectacle to a growing number of amateurs and passing tourists.
On this day in October 2020, when Sebastian Studtner took his record, a small crowd gathered at the foot of the Nazaré Lighthouse and on the sides of the cliff that dominates the venue. Due to the sanitary restrictions in place at the time, local authorities had to restrict the access of spectators.
---
see also – Messi, Mbappe Di Maria: Top 10 goals scored by Paris Saint-Germain this season