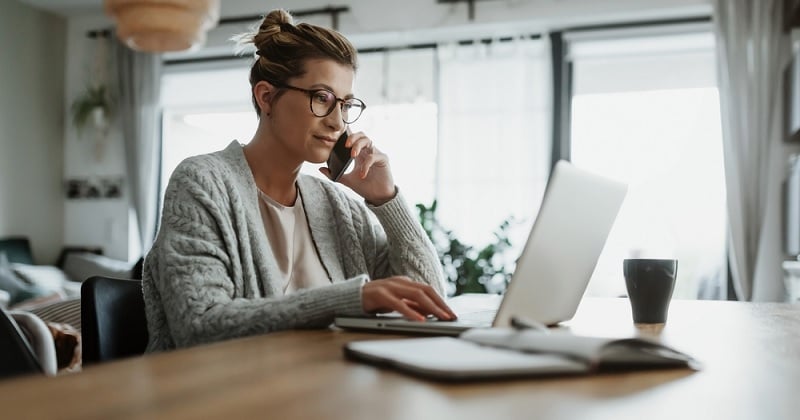 Calling employees to work outside the required hours is now prohibited for superiors. A victory for employees, especially those who have been working remotely since the beginning of the pandemic.
Credit: Jacob Lund/Shutterstock
A letter from the employer in the evening about a file that will be completed for the next day or the next morning in anticipation of the next day. These stressful and often unproductive practices are now illegal in Portugal.
The country's Socialist Party has approved a law banning any contact between an employer and its employees outside working hours. It is calm and stress-free that employers working remotely will be able to take advantage of their spare time.
" The pandemic has accelerated the need to regulate what needs to be regulated. Remote work can change the rules of the game if we take advantage of the advantages and reduce the disadvantages said Ana Mendes Godinho, Minister of Labor and Social Security.
This is all part of the goal to make remote work an easier and more supervised practice.
Law aims to attract remote workers to Portugal

Credit: Zivica Kerkez / Shutterstock
Thus employers can be penalized if they contact their employees outside the specified working hours. Only, this rule will not apply to companies with less than 10 employees, the text of the law determines.
Also, politicians decided not to allow employees to close work letters (while some companies during the pandemic made sure that their employees were actually working by checking computer mouse movements or calling them regularly, for example) when the moment was not right, but rather. By giving superiors the right to contact their employees only in case of emergency.
A huge benefit for remote workers who will also be able to pay for their electricity and internet expenses. " We consider Portugal as one of the best places in the world for those digital nomads and remote workers to choose to live, and we want to attract them to Portugal ' continued the minister.